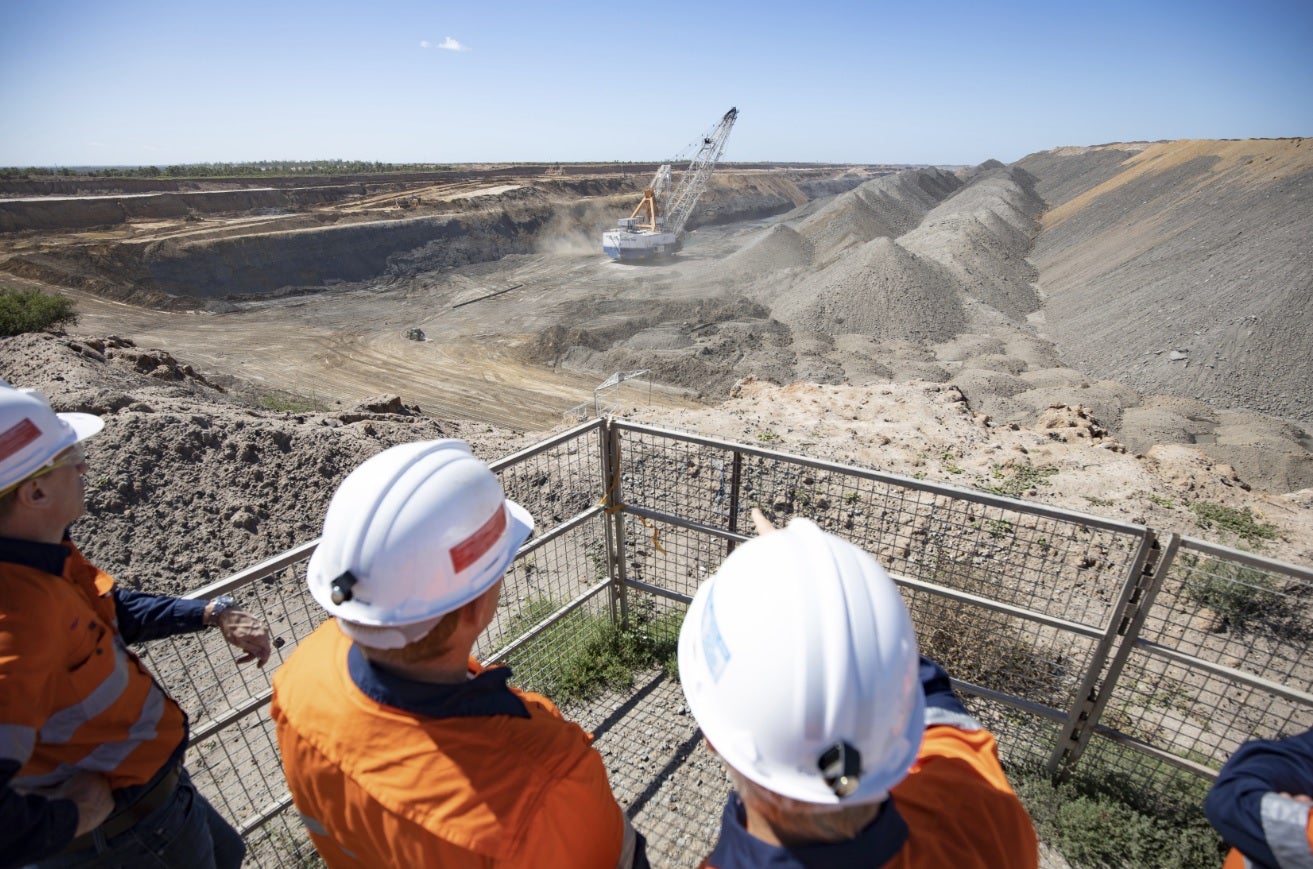 KPMG published its annual Australian Mining Risks Forecast in July. The authors based this report on a survey conducted in January, before the Covid-19 pandemic took hold worldwide.
KPMG partner Caron Sugars works on the firm's risk & controls advisory board in Australia. She tells us that while other industries were forced to declare 'force majeure' events, meaning they were unable to fulfil contractual obligations, most mining companies did not even consider this possibility.
"The mining sector understands risk and 'force majeure' and, probably more than any other sector, is well-equipped and ready to respond. Australia's mining sector has faced numerous challenges in 2020, not the least of them being Covid-19."
In the company's survey, the top response concerned climate change and natural disasters, with 46% of respondents mentioning it. Fluctuating commodity prices and global trade war came in next, with 46% and 38% of respondents mentioning them, respectively. The proportion of respondents with concerns over all of these risks had risen from the previous survey. 'Health, safety, and security risks' came in tenth, with 27% of respondents concerned about the potential risks.
"In risk parlance, Covid-19 is an event which has triggered risks, rather than being an independent risk. The outcomes from this event have changed in the economy and the way that countries trade. Further, the positive impacts on the environment, to which reduced emissions have contributed, have also increased community focus on climate change.
"As such, our view is that the top risks would be much the same were the survey conducted at a different time. While Covid-19 has been the major story for the year, the leading risks identified in both the global and Australian surveys are still with us."
The risks hidden behind the pandemic: is social licensing most important?
Before Covid-19 hit Australia, the summer bushfires pushed the effects of climate change to the front of people's minds. More directly for miners, poor air quality paused operations at some mines in New South Wales.
The pandemic then had a similar effect, causing people to think harder about their environment during lockdown. Sugars says: "In turn, this implicitly links to mining's social value. The risk then comes in attracting capital, gaining approvals, and securing talent."
Since the survey's responses were gathered during the bushfires, the report acknowledges that results may be slightly anomalous.
Sugars continues: "Given increased investor and community pressure, mining companies must seriously address climate change action.
"Specifically for 2020, the increased community focus on how Covid-19 has helped awareness of environmental issues, we believe mining companies will continue on their drive forward to provide innovative ways to operate more sustainably."
The effect of coronavirus and bushfires on the social value of mining should perhaps be considered as greater than their direct impact on production. Australia's mining sector was relatively fast to gain 'essential service' status, allowing work to continue during lockdown. Government estimates made in September expect total mineral and energy exports to dip by just 1.6% on the previous financial year.
"Mining is accustomed to managing risk and responding to them"
Sugars says: "From natural disasters to Covid-19 and economic pressures, the mining sector has continued to operate. Covid-19 has rightly demanded immediate risk management priority but the mining sector is accustomed to managing a wide range of risks and also to responding quickly and effectively to change.
"However, we emphasise that other risks will continue to persist and even amplify in the medium to long term.
"Government regulatory risk will inevitably impact costs. The opportunity rests with the global energy transition and the change in consumer trends to minimise carbon emissions. We would note that while 'risks' often come with negative connotations, climate change risk also presents a positive opportunity for an increase in commodity demand for products that are aimed towards a greener future."
Lithium prices have seen big changes as battery manufacturing drastically increases demand for the element. At the same time, Tesla CEO Elon Musk said at a recent investor event that the battery industry could soon require more nickel than the world's mining industry plans to supply.
Sugars continues: "Some areas, such as commodity price risk, are likely to stay due to the uncertain nature of Covid-19's ongoing impact on the market. This impact has caused a number of big-name mining companies to revise their production targets. In turn, this suggests a more intense focus on best-practice risk management as a general approach."
Have Covid-19 and the bushfires changed the future of risk management for miners?
While some inadequate protections have hurt miners, workflows and risk management has changed massively over a short space of time. Companies have learnt a lot about 'black swan events', and have adapted workflows to keep industry moving through Covid-19. In the future, should we expect to see a wiser industry?
Sugars says: "The sector had already started exploring how to approach the connectivity of risks before Covid-19. The pandemic, much like the global financial crisis, has demonstrated that risks do not work in isolation and that the interconnectivity and influence of risks on other risks in the network needs to be considered. Aligned to this, we have seen an uplift in mining companies considering risk connectivity as well as external factors, like geopolitical influences.
"KPMG's view is that 2020 may intensify the focus on key risks, with a focus on driving efficiency and cost reduction into the business. The rapidly changing Covid-19 environment makes it difficult to provide a certain prediction of next year's mining forecast. However, we are already noting an emerging focus on workforce skills risk and supply chain risk."