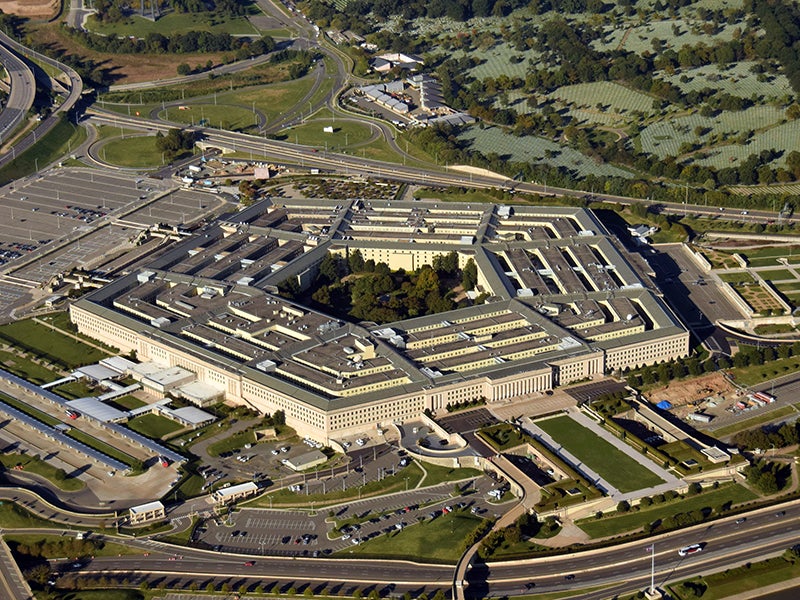 The energy transition has prompted a seismic shift in demand for specific minerals that are integral to producing clean technologies, a step-change the West has been notoriously slow to respond to.
It's well documented that these minerals, including lithium, rare earths and cobalt, which are all notably used in the production of batteries, are, for the most part, produced or processed in China. In 2020, China was estimated to control 55% of global rare earths mining capacity and 85% of its refining.
Last year, the US Department of Defense (DoD) noted that this concentration of supply in China "creates risk of disruption and of politicised trade practices, including the use of forced labour", adding that the civilian economy would "bear the brunt of the harm from a supply disruption event." Alongside these admirable concerns, there is a more cynical aspect that the US is, perhaps not unreasonably, fearful of Chinese strength as mining becomes increasingly defined by resource nationalism.
Australia, which is a key producer of most of these strategic minerals, could stand to benefit from the US's need to diversify its supply away from China. Earlier this year, the DoD asked Congress to let it fund facilities in Australia, and the UK, that process critical minerals.
The move, it said, would "allow the US Government to leverage the resources of its closest allies to enrich US manufacturing and industrial base capabilities and increase the nation's advantage in an environment of great competition".
Politicising minerals
The DoD defines strategic and critical minerals as those that support military and essential civilian industry; notably, these minerals are not found or produced in the US in quantities to meet its needs, forcing bodies like the DoD to look overseas to meet this demand.
This is particularly significant considering the rise in demand for such minerals. Global demand for lithium and graphite, two of the most important materials for electric vehicle batteries, is estimated to grow by more than 4,000% by 2040 in a scenario where the world achieves its climate goals, with graphite demand projected to increase by nearly 2,500%, according to Wood Mackenzie.
What's more, China has an approximate 80% share of battery precursor, cathode and cell manufacturing capacity, as well as an almost 100% share of graphite processing production. Lithium-ion battery makers rely on Chinese supply for anode production, notes Robin Griffin, vice president, SME markets, metals and mining at Wood Mackenzie.
To address these constraints, the DoD has requested the Cold War-era Defense Production Act (DPA), which currently only allows facilities in the United States and Canada to receive its funds, be altered to include Australia and the UK.
"[The DoD] deems this much more secure and as possibly countering the seemingly inexorable rise of China as the leader in future-facing mineral production,' say Griffin.
Using the act to further the Biden Administration's green energy ambitions has precedent. The president recently issued presidential determinations allowing the US Department of Energy to use the DPA to fund domestic production of other green energy technologies such as solar panels, heat pumps and fuel cells.
Fostering new opportunities
The DoD's bid to shore-up supply from its allies represents an "opportunity" for Australia's mineral sector, says Griffin. Around half the world's lithium is produced in Australia, and besides the Democratic Republic of the Congo, it is the only country that holds significant reserves of cobalt, boasting one-fifth of the world's deposits. It's also the fourth-largest producer of rare earths.
The Australian Federal government has a vision for Australia to be a 'critical minerals powerhouse' by 2030, taking advantage of the fact that it is currently the world's fourth-largest producer of rare earths. But the US DoD had previously noted that it lacked a long-term strategy for development as Australia does not currently process any battery raw materials.
But this could change with new avenues of investment. KC Chang, senior associate, S&P Global Market Intelligence, says DPA funds could help Australia expand its value-add applications.
"They can develop those separate industries domestically, for example, a lithium battery refinery or producer within Australia as opposed to just exporting material abroad for others to refine and process," he says.
The Australian Government acknowledges the need to build capabilities in downstream refining, manufacturing and battery integration and services and estimates doing so could support 34,700 jobs by 2030.
It now has various programmes to support its development, such as the A$200m ($233m) Critical Minerals Accelerator Initiative, the A$50m ($58m) virtual Critical Minerals Research and Development Centre and a A$2bn ($2.3bn) critical minerals facility, announced in 2021, that is already providing loans to the sector.
Working together
Australia is already establishing partnerships with other countries for critical mineral deposits, signing a memorandum of understanding with India in March this year.
And while US funding is another opportunity, its uncertain what form it might take. Existing law bars DPA money from being used to dig new mines, meaning offtake agreements from specific mines or investment into a processing facility could happen instead.
"Just agreeing to buy minerals from Australia would be sufficient to accelerate development," says Griffin. "I'm not sure what extra impact direct ownership would have for the US Government."
US investment could provide a net benefit to Australia's junior miners, in particular, says Chang.
"These are the miners that perhaps aren't necessarily the largest producers of lithium domestically," notes Chang. "Bigger firms can already move up and down the value chain, whereas smaller firms tend to require a little bit more assistance, like policy and financial support."
He adds that some of the lithium deposits in Australia can be very scattered, and perhaps not necessarily economically viable to develop based upon free market pricing of lithium.
Last year, a DPA grant worth $30.4m was given to Australia-based Lynas Rare Earths to build a processing facility in Texas with Blue Line Corp, a practical example of US-Australia cooperation on rare earths processing.
A diamond in the rough
As the Australian Minister for Resources and Water Keith Pitt MP has highlighted, however, developing critical mineral projects can be complex and technically challenging. He noted that they are often expensive and must compete against some countries with lower labour and environmental standards.
But it's these standards – and Australia's well established and stable mining sector – that are likely to draw investment from other western nations, such as the US, keen not to be unintentionally funding projects that excessively degrade the environment, involve child labour or are the cause of local tensions.
Other countries with large deposits of lithium, Argentina and Chile, have faced resistance to some projects, with the Government of Chile looking to restrict mining due to its environmental impact.
But while the DoD's proposal could support the development of Australia's critical minerals sector in the long-term, it's unlikely to have any short-term impact, says Chang.
"The move is not going to make much difference now but could be beneficial in the future; for lithium in particular it is still going to be the case that the majority of the refined supply base is in China," he adds.