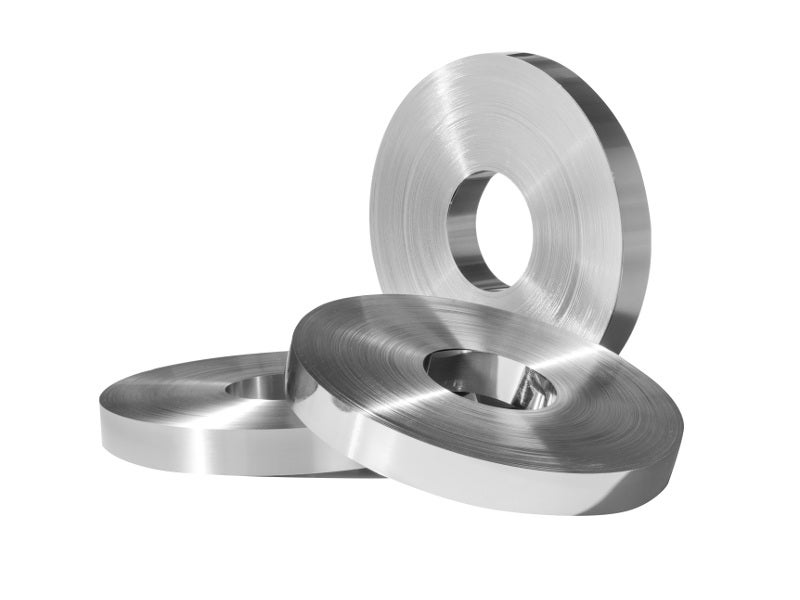 Longest running metals and mining companies: Ranking the oldest
10. Schuler AG – 1839
9. Wieland-Werke AG – 1820
8. La Farga Group – 1808
7. Revere Copper – 1800
6. U.S. Silica Holdings Inc – 1800
5. Höganäs AB – 1797
How well do you really know your competitors?
Access the most comprehensive Company Profiles on the market, powered by GlobalData. Save hours of research. Gain competitive edge.
Company Profile – free sample
Thank you!
Your download email will arrive shortly
Not ready to buy yet? Download a free sample
We are confident about the unique quality of our Company Profiles. However, we want you to make the most beneficial decision for your business, so we offer a free sample that you can download by submitting the below form
By GlobalData
4. H. Butting GmbH & Co KG – 1777
3. Mennica Polska SA – 1766
2. Nytva – 1756
1. TAKRAF GmbH – 1725
Schuler AG – 1839
Founded in 1839 by Louis Schuler, Schuler is a sheet metal forming company based in Germany. It began operations with the construction of machine tools for sheet metal processing, followed by the introduction of eccentric and drawing presses.
Schuler added tool and die manufacturing to its press building portfolio by 1947 and became a publicly traded company in 1999. It introduced several innovations to the market, including the world's first press line with ServoDirect technology in 2009. The company became part of the ANDRITZ GROUP in 2013.
Schuler supplies its products to a wide range of industries, including automotive, appliances, minting, packaging, railway and aerospace. The company's portfolio includes bending machines, blank loaders, coining presses, decoilers, drawing and forging presses, hydraulic presses and wheel rollers.
Wieland-Werke AG – 1820
Wieland-Werke is a copper and copper alloys products manufacturer based in Germany. The company was founded in 1820 and operates from 63 locations worldwide.
Wieland-Werke provides solutions for the power, refrigeration, electromobility, connectivity and electrical industries. It supplies products such as high-performance alloys in the form of rods, sheets, wires and tubes. It also supplies heat exchangers, slide bearings and roller devices for railway points.
The solutions portfolio of the company includes refrigerants, thermal solutions such as heat performance tubes, aquaculture products, eMobility services such as electric motors, and finishing products comprising tin-plated strips and hot press bars.
La Farga Group – 1808
La Farga Group is a Spanish semi-finished copper products manufacturer. Established in 1808, the company initially produced copper and bronze products such as nails, pots, and bells. It moved into the production of the Royal Mint in 1844, which provided the required capital to develop new industrial projects.
In 1913, the company moved into copper rod production for electric rods for the electrical and rail sectors. It faced financial difficulties in 1981, which led to the creation of a new company named La Farga Lacambra and end of the Lacambra family ownership.
La Farga continued to produce copper-related products through the 1900s and even opened a new copper pipe factory in 1992. In 2003, the La Farga Group holding company was established. The company expanded its operations into China, the US and France in the 2000s.
Revere Copper – 1800
Established in 1800, Revere Copper is a US-based copper products provider. The company began its operations with rolled copper sheets for naval vessels. Rolled copper became the company's primary product with the opening of a new copper mill in Boston.
Revere Copper currently operates one million square feet of manufacturing space in Rome, New York, producing copper and copper alloys in coils, strips, sheets, plates and bars.
The company supplies its products to the architectural, electrical, telecommunications, air-conditioning and equipment markets in the US, Canada, Mexico and other countries.
U.S. Silica Holdings Inc – 1800
U.S. Silica Holdings is a silica sand and performance materials supplier based in the US. The company supplies proppants, silica in various formats, and aplite clay to various industries, including oil and gas, chemicals, glass and construction.
Established in 1800, U.S. Silica Holdings began its operations with sand mining near Berkeley Springs, West Virginia, and silica sand production. The company later merged with Pennsylvania Glass Sand Corporation and Ottawa Silica Company.
U.S. Silica Holdings currently operates from 15 locations across the US, offering more than 250 products such as proppant sand and resin-coated sands for oil and gas fracturing, silica, fibreglass and adsorbents.
Hoganas AB – 1797
Höganäs is a Swedish metal powder solutions provider established in 1797. It began its operations with coal mining on a small scale. It went onto form coal mining company Höganäs Stenkolsverk in 1797 and commenced large-scale mining operations.
By 1825, ceramics and brickworks made from clay, a byproduct from coal-mining, gained popularity and the company produced bricks and sewer pipes between 1890 and 1919. Höganäs shifted production to iron powder (sponge iron) in 1911 using a patented method that used coke, lime and clay.
The company's coal operations were ceased in 1961 and a new sponge iron plant was opened in 1963. Since then, the company has been manufacturing metal powders and has expanded its operations into China and Brazil.
Butting GmbH & Co KG – 1777
Established in 1777, H. Butting is involved in the processing of stainless steel into pipes, spools, vessels and tanks. It also specialises in forming, welding machining and materials technology.
Based in Germany, the company began its operations as a coppersmith producing vats for breweries. It transitioned into copper pipes manufacture in 1890. Stainless steel replaced copper as the raw material in 1958 and the company predominantly manufactured its products from the former. It produced the first metallurgically clad pipes in 1987.
Butting received ISO 9002 certification in 1988 and developed its BuBi bimetallic pipes in 1994. It expanded its operations into China, Canada and Brazil by 2009.
Mennica Polska SA – 1766
Mennica Polska's origins date back to 1766 when the reigning king ordered the establishment of a new mint named Warsaw Mint in Warsaw and created a new monetary system in Poland. The Warsaw Mint was closed and shifted to St Petersburg in 1868.
Coinage production in Warsaw resumed in 1924 with the official establishment of the Polish State Mint. In 1939, the Mint's buildings were destroyed during the German occupation. Operations resumed in 1945 and shifted to Markowska St before being further relocated to Ceglana.
The Mint continued to produce coins until 1994 when it was transformed into a joint-stock company named Mennica Państwowa, which was wholly owned by the State Treasury. The company was renamed to Mennica Polska in 2005. Its current product portfolio includes coins, medals, diamonds, electronic payments, and gold and silver bars.
Nytva – 1756
Based in Russia, Nytva was founded in 1756 as a copper smelter and later converted into an iron-smelting plant in 1768. The company's product portfolio continued to change over the years since its establishment. It started producing roofing iron, sheet metal and agricultural machines in 1932; consumer goods in 1938; and steel tape in 1945.
The company strengthened its capabilities by producing bimetallic tape to support the country's ammunition factories. It also opened cold-rolled plants and powder metallurgy production facilities in 1985 and moved into cutlery production.
Nytva currently produces various products such as cold-rolled steel tape, galvanised steel tape, coin blanks, bimetal billets, and cutlery. It supplies its products to a range of industries such as car manufacturers, defence enterprises, and electrical and machine-building companies.
TAKRAF GmbH – 1725
TAKRAF is a mining, material handling equipment, mineral processing, and technology solutions provider for the mining and material handling industry. Based in Germany, the company was founded as Lauchhammer in 1725 and initially manufactured and processed pig iron.
Trading company Lauchhammer-Rheinmetall was formed in 1926 for the supply and distribution of the company's overburden conveyor bridges, excavators and conveyor systems. TAKRAF was officially founded in 1948 through a merger with Equipment of Mining and Heavy Industries.
The company was renamed over the years as TAKRAF Schwermaschinenubau in 1990, TAKRAF Lauchhammer in 1992, and finally to TAKRAF in 2006. It became part of The Techint Group following a takeover in 2007.