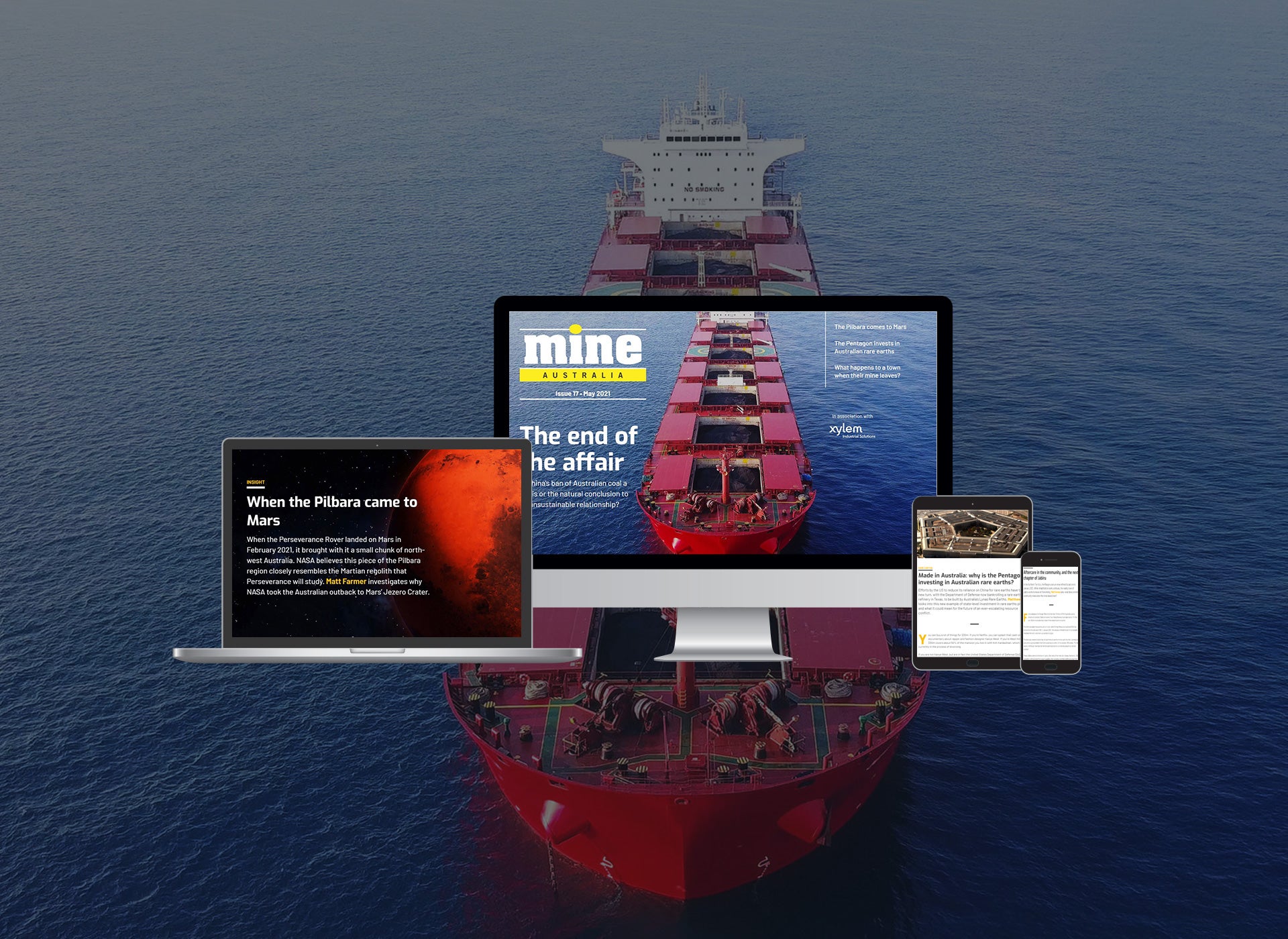 In this issue, reports from China suggest that the state has all but banned imports of Australian coal, following anti-China rhetoric from Australian politicians. The move could have disastrous impacts for Australia, with more than 70 coal-carrying ships currently stranded off the Chinese coast without a port to put into, and a trade relationship worth around $14bn a year hanging from a thread.
Also, rare earths have become a deeply politicised commodity, with the US eager to develop new sources of the rare minerals to reduce its reliance on Chinese imports. But in February, the US took an unprecedented step, going beyond simply purchasing rare earths mined from other countries, to bankrolling a rare earths refinery, to be built by Australia's Lynas Rare Earths, in Texas. The move is the most direct example of state-level investment in rare earth projects, and could set a new standard for direct government involvement in this growing resource conflict.
Elsewhere, the small off-grid town of Jabiru in the Northern Territory previously had its power supplied by diesel generators from the nearby Ranger uranium mine, until the mine closed in January. Wary of leaving the town without power, the Northern Territory Government held a tender for providers to come up with plans to supply the town with at least 50% renewables. Energy provider EDL has won the contract and will build a hybrid solar, diesel, and battery storage project to supply the area. We look at this project and examine whether it could become a model for end-of-life mines and the communities they leave behind.
Whether you are on a desktop, tablet or smartphone, you can read the magazine for free online, and join the conversation on Twitter.
In this issue
When the Pilbara came to Mars
When the Perseverance Rover landed on Mars in February 2021, it brought with it a small chunk of north-west Australia. NASA believes this piece of the Pilbara region closely resembles the Martian regolith that Perseverance will study. Matt Farmer investigates why NASA took the Australian outback to Mars' Jezero Crater.
The great upskilling: Australia looks to the future of resources
Australia has unveiled a new strategy for the resources sector that will see the government invest further into education and training for one of its most prominent sectors. Yoana Cholteeva dives into the specifics of this strategy and what it means for budding Australian miners.
Autonomous light vehicles: how driverless technology is trickling down through Australian mining
So-called "autonomous light vehicles" are used for everything from exploration to moving personnel, and with the deployment of four retrofitted Ford cars at Fortescue's Christmas Creek mine, the technology could be here to stay. Yoana Cholteeva learns more.
The coal war: why has China turned its back on Australian coal?
Some consider China's de facto ban on imports of Australian coal to have triggered a humanitarian and economic crisis, leaving hundreds of crew members stranded at sea and an industry worth $14bn a year hanging by a thread. But, JP Casey asks, is this just the logical, if dramatic, conclusion to a lucrative relationship that was never sustainable to begin with?
Made in Australia: why is the Pentagon investing in Australian rare earths?
Efforts by the US to reduce its reliance on China for rare earths have taken a new turn, with the Department of Defense now bankrolling a rare earths refinery in Texas, to be built by Australia's Lynas Rare Earths. Matthew Hall looks into this new example of state-level investment in rare earths projects, and what it could mean for the future of an ever-escalating resource conflict.
Aftercare in the community, and the next chapter of Jabiru
In the Northern Territory, the Ranger uranium mine refined its last ore in January 2021. While rehabilitation work continues, the nearby town of Jabiru works to move on from mining. Matt Farmer asks: what does a mining community mean when the mine leaves town?
Preview – MINE Australia July 2021
As miners seek to expand the rare earths sector, projects are popping up across the globe, now including Tanzania. We examine Australian miner Peak Resource's project in the country, how it aims to become one of the world's lowest-cost, fully integrated rare earth producers, and the challenges it may face.
Also in this issue, we dive into the internal politics of Rio Tinto amid the fight to hold decision makers accountable and speak to the organisers of a 105km bike ride that looks to highlight indigenous heritage and protest Adani's Carmichael coal mine.
Plus, we look at how Goldfields is rewarding its workforce in light of production increases, our writers identify policies they would enact to revolutionise the Australian mining sector, and we consider the local impacts of China and Australia's political spat as Queensland's coal exports hit a four-year low.