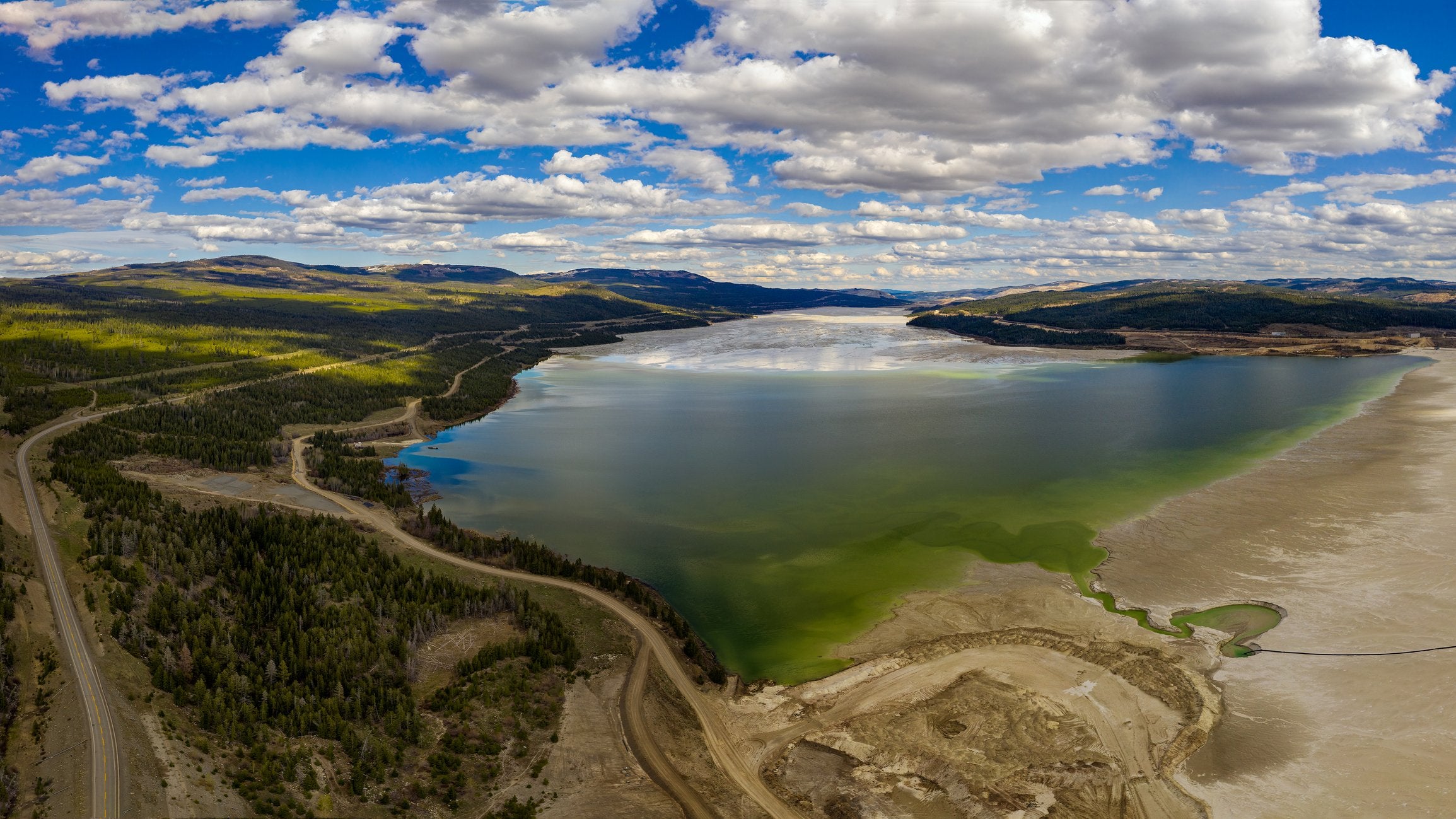 In recent years, catastrophic disasters at some of the world's largest mining sites have raised awareness of the dangers posed by mismanagement of mining waste, known as tailings. The most recent accidents, at the Samarco and Brumadinho mines of Brazil, claimed up to 300 lives, shattered faith and finances tied to the companies involved, and received international attention as tailings became the focus of the mining safety world.
Yet this is not a problem unique to Brazil, with many of the underlying causes behind these disasters – logistical mismanagement, financial pressures, and environmental changes – a factor in mining safety considerations the world over. Indeed, ineffective waste management has proven to be a significant threat even in regions not considered leaders in mining, such as the dramatic fallout of the 2000 cyanide spill in Romania.
The bursting of the dam at the Baia Mare Aurul gold mine released 100,000 cubic metres of waste water into local waterways, killing more than 1,400 tonnes of fish and forcing some local animals to relocate up to 40km just to avoid the sprawling effects of such a vast discharge of poisonous material.
With these examples in mind, and enough time having passed to assess the long-term consequences, the world's biggest organisations are starting to act. One such actor is the United Nations Economic Commission for Europe (UNECE), which, despite its name, works in 56 member states across Europe, North America, and Asia.
The body recently published an "online toolkit" to improve education about the dangers of tailings mismanagement and offer advice about how best to limit the destructive potential of mine waste. Yet with logistical and economic hurdles still preventing the widespread adoption of its suggestions, how effective can this toolkit really be?
Collecting and distributing knowledge
"The purpose of the online toolkit and training is to support competent authorities, operators, and other stakeholders in strengthening the safety of mine tailings facilities," explains Franziska Hirsch, secretary of the convention on the transboundary effects of industrial accidents.
Hirsch discusses the scope of the project, known in full as the online toolkit and training for strengthening mine tailings safety, and its two-pronged approach to dealing with the risks of tailings mismanagement.
"It is comprised of two elements: the online toolkit serves as an information hub that introduces users to key reports, trends, and materials, such as the UNECE safety guidelines and good practices for tailings management facilities, and makes them more accessible. It provides examples of how tailings failures can lead to human and environmental catastrophes and makes users aware of the urgency to strengthen safety.
The project builds on a number of other publications already produced by the UNECE, including the safety guidelines mentioned by Hirsch, and aims to collect decades of research and study into a single, coherent portfolio for ease of use. The second aspect of the project focuses on training, and takes a more active approach in bringing the ideas from these works to relevant decision-makers.
This shift to an increasingly digital approach could also prove beneficial, considering both the increasingly interconnected nature of the world, and the fact that many of the challenges faced by miners are similar, regardless of the regions in which their mines are located.
The world's spiralling demand for minerals, for instance, has raised the pressure at mines all over the world. Iron ore in particular, the commodity mined at the infamous Brumadinho mine, has reached its highest price in a decade, and industry giants Rio Tinto and BHP have seen their stock soar as demand for the metal continues to climb.
"We cannot continue business as usual, especially knowing that the amount of hazardous waste stored in tailings facilities is expected to skyrocket with the projected increase in the global demand for minerals and metals in the coming decades," says Hirsch of these universal factors raising the risk of tailings-related accidents.
"Furthermore, climate change is an additional pressure factor that already causes more frequent and intense extreme weather events, such as landslides, floods, earthquakes. Such natural disasters can trigger accidents at tailings facilities."
Education, prevention and beyond
Considering this broad sweep of pressures on the mining industry, Hirsch advocates a similarly broad solution to tackling these challenges: education. By informing miners and managers of best practices for minimising such risks, they will be better equipped to deal with emergencies, regardless of where they ultimately work.
"Education and training are key elements for preventing mining accidents," says Hirsch. "Furthermore, education and awareness raising on this topic should be started at an early stage, including with university students – the future inspectors and operators."
Hirsch pointed to one such education project as being particularly effective, an international project known as "Raising knowledge among students and teachers on tailings safety and its legislative review in Ukraine". The initiative was a series of seminars held over three days at the National Mining University in Dnipro, backed by the German Environment Agency and environmental investment firm ECO Platform, and featured events such as an analysis of recent Ukrainian legislation on mining safety.
The seminars are typical of the work UNECE wants to accomplish: projects with a focus on education, and support from bodies and organisations from a range of countries, to create an international response to the threat of tailings mismanagement.
Yet education can only go so far. As is the case with physical illnesses, prevention is often the best remedy, and prohibiting such disasters from taking place will be infinitely more effective than quick responses to accidents that do occur.
"Education and training are, however, not the only elements of prevention," explained Hirsch. "Prevention includes many more aspects: developing legislation and setting standards, which operators need to adhere to; enforcement and inspection by authorities; learning from near-misses and past accidents; and information exchange, such as reviewing lessons learned and good practices.
"Prevention is a continuous process involving these and other elements; it is not a status that is achieved once."
With this in mind, responsibility for delivering this cycle of continual self-assessment and improvement may fall to international organisations such as the UNECE, rather than individual mining companies. With its broad remit and international approach, the UNECE can afford to take a long-term view to dealing with waste mismanagement, and in a manner that is not affected by private interests such as maximising productivity and profits.
Challenges of scale and substance
While the UNECE can take this macro-scale viewpoint, turning its abstract takeaways into tangible changes that will be felt by individual miners at work is a key challenge for the group, and one Hirsch is keenly aware of.
"One challenge for the online toolkit and training is the need for self-studying and self-motivation," Hirsch notes, going on to describe some of the regional variations in the mining landscape that would make any top-down education project of this scale more difficult to implement. 
"Some of the guidelines and tools provided take time and multiple actors to fully implement. Although the online toolkit and training is relevant for a wide range of stakeholders and anyone with an interest in tailings management facility safety is welcome to learn from it, certain guidelines and tools were developed specifically for competent authorities or inspectors.
Hirsch also pointed to "human and financial capacity constraints" as another, more practical, challenge to overcome for the UNECE. By the same token that the body's distance from many of the day-to-day obligations of operating a mine enable it to consider this broader viewpoint, the group is not particularly familiar with the financial and logistical constraints of, say, implementing a new safety routine at a particular mine.
Another challenge is human and financial capacity constraints in strengthening safety measures, since strengthening safety does not happen overnight. Strengthening safety requires a continuous process. Ambitious company commitments and standards and regular trainings are needed.
However, Hirsch is confident that the UNECE can meet these challenges. On a small scale, the group's interest in seminars and education can help bridge the divide between abstract theory and practical advice, bringing UNECE research closer to mine operators and managers. 
On a broader scale, the international influence of the UNECE means it can benefit from the expertise and experience of all of its member states, and draw on research and development that stretches across a continent and beyond.
"The main roles of UNECE are to facilitate economic integration and cooperation amongst its 56 member states and to promote sustainable development and economic prosperity," Hirsch explains. "This includes: policy dialogue; negotiation of international legal instruments; development of regulations and norms; exchange and application of best practices and economic and technical expertise; and technical cooperation for countries with economies in transition.
"The online toolkit and training … was developed on the basis of knowledge, lessons learned and good practices from across the region," Hirsch says. "Its content [is] however not limited to the UNECE region. [It] can be used widely, but users should keep in mind the particular context of every tailings facility."