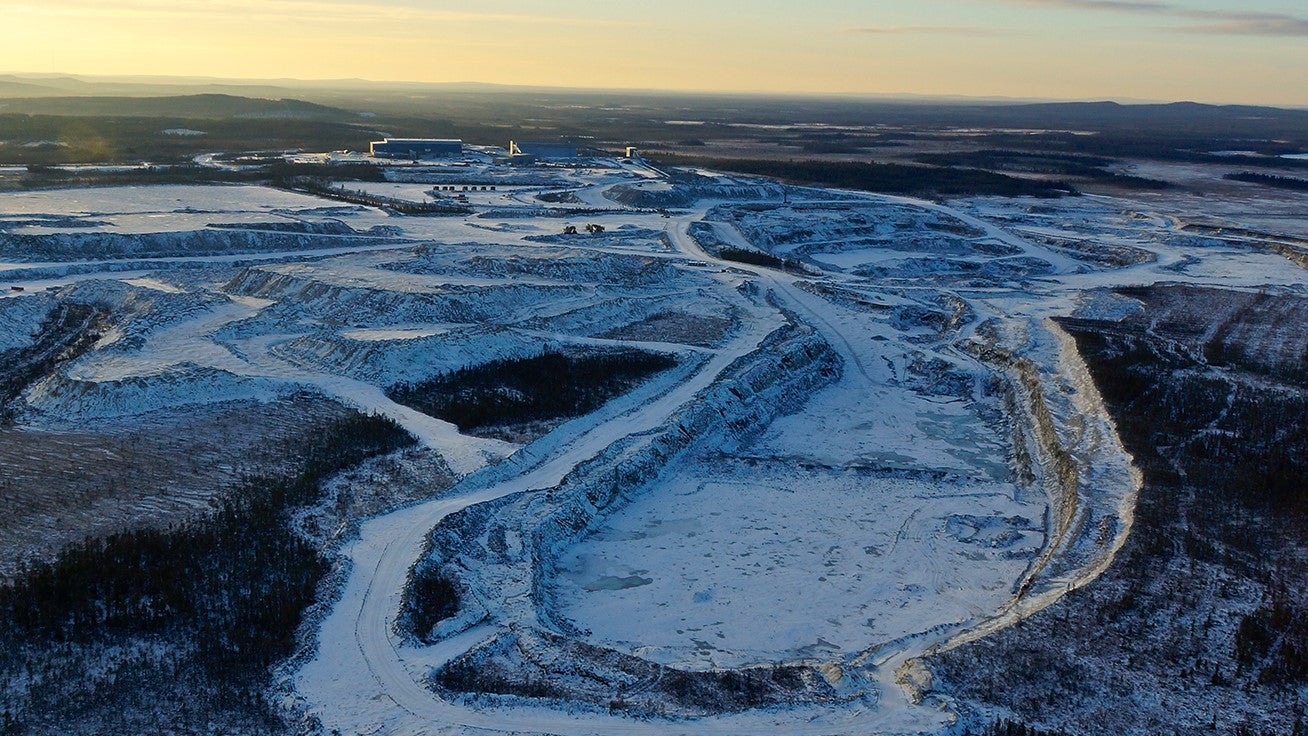 Advancing on Sweden's commitments under the Paris Agreement, under which the country has already introduced a climate policy framework and set a net-zero emissions target for 2045, the Swedish Government has moved to introduce several ambitious climate reforms, including a full phase-out of fossil fuels for power generation. Sweden is also exploring a ban on fossil-fuelled cars and the country has created an investment support scheme to aid schemes that will advance negative emissions.
A fossil-free iron ore mine
Kaunis Iron reopened its iron ore mine in Pajala in 2018 and is targeting yearly production of 2.1Mt at the site. The company's partnership with Vattenfall will explore options to make operations at the site fossil-free, from electrification of rock and passenger transports at the site to the potential use of wind to power the mine. The partnership will also explore the prospect of electrifying transports from the mine to the transhipment terminal in Pitkäjärvi.
"The Swedish mining industry is facing major changes to reduce dependence on fossil fuels and develop climate-efficient and responsible mining operations. This is a prerequisite for the transition to a sustainable society, and contributing to a local development with a minimal climate impact. Kaunis Iron wants to take active responsibility for this development, and that is why this collaboration with Vattenfall is very important," said Kaunis Iron CEO Klas Dagertun.
A spokesperson for Swedish mining industry association Svemin welcomed the partnership between the companies, and said: "We are happy to, yet again, see the result of the strong Swedish innovation climate. The Swedish mining industry is at the global forefront in terms of sustainable operations."
HYBRIT: Fossil-free steelmaking
Vattenfall has previously been involved in fossil-free innovations in Sweden, and in 2016 joined steel company SSAB and Swedish state-owned mining company LKAB to create HYBRIT, an initiative that aims to create a fossil-free process for steelmaking.
The project aims to replace the coking coal typically used for steelmaking with hydrogen, in a process that would become the world's first fossil-free solution for steelmaking and would leave virtually no carbon footprint. Iron and steel production currently account for roughly 10% of Sweden's carbon emissions. The World Steel Association expects demand for steel to grow more than 4% in 2021, so a process that can decarbonise steelmaking could contribute significantly to net-zero aspirations.
Work began on constructing a pilot plant for fossil-free steel production in 2018 in the city of Luleå, Sweden. HYBRIT aims to have a practical solution for fossil-free steel by 2035.
Recycling mine waste into fertilisers and rare earths
LKAB is working on a project in northern Sweden that will extract mineral fertilisers, rare earth elements, and other materials from mine waste. The company plans for the ReeMAP Industrial Park to become a hub for the chemical engineering industry in the North of Sweden, setting a world-leading standard for energy efficiency and reduced emissions through a wholly fossil-free operation.
Tailings from LKAB's iron ore processing contain valuable minerals including phosphorus, fluorine, and rare earth elements. The first step in this process is producing an apatite concentrate from mine waste. Tailings sand will be recovered from the iron ore processing plants before being deposited in tailings ponds, and apatite plants adjacent to LKAB's production facilities will produce a pure apatite concentrate from the recovered waste.
Facilities at the ReeMAP Industrial Park will dissolve the apatite to create a pure phosphorus product and separate rare earths and fluorine, the latter of which has applications in the chemicals industry.
If the timeline goes to plan, LKAB expects the facility to begin full-scale production in 2027, at which point the objectives of the initiative are to produce phosphorus corresponding to five times Sweden's demand, and to meet 30% of the current rare earths demand across the EU, rising to 100% for specific rare earth elements.
National coordinator for Fossil Free Sweden Svante Axelsson praised the ReeMAP project: "We talk about urban mining, looking at what is available in the technosphere in terms of scrap metals and materials that can be recovered from discarded devices; but also, and not least, slag heaps and what has already been removed from the mines. If we can get more from what has already been taken out, there can be a route to finding these metals with as little environmental impact as possible. That is circularity in a broad sense."