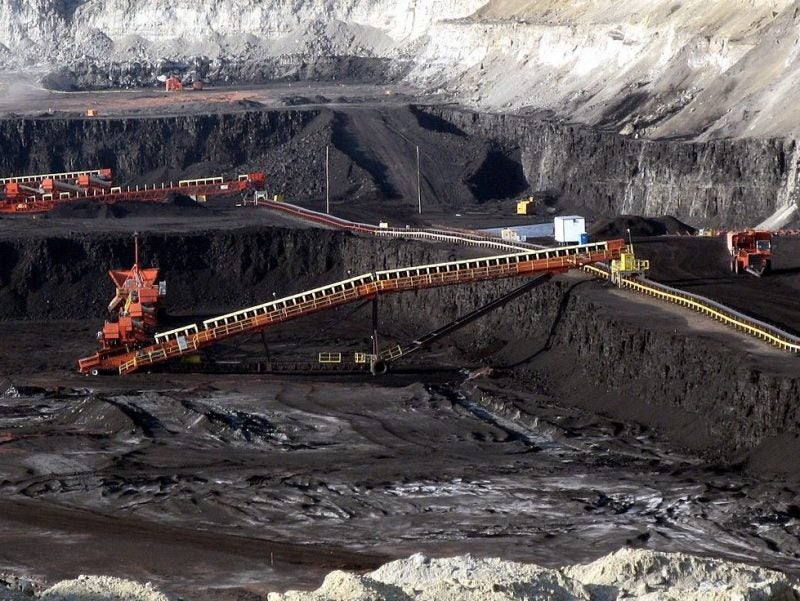 Around 1000 US coal mining jobs have been lost during Trump's administration
While US President Donald Trump has actively led a pro-coal administration since his inauguration in January 2017, US Bureau of Labour statistics shows that while there was a small increase of coal mine jobs straight after his election, there are currently about 1000 fewer positions in the industry compared to three years earlier.
The report demonstrates that seasonally adjusted coal jobs stood at 50,400 in November 2016, before they saw an increase to 50,900 in 2017. Since then, the number of positions has dropped by 300, to 50,600 in 2020. When it comes to non-seasonally adjusted coal positions, they have dropped by 900 this February from 50,700 in November 2016.
Market intelligence company S&P Global also highlighted in an article that, despite the administration's good intentions for the coal sector, US domestic coal faced big losses from the "persistently low natural gas prices brought on by developments in shale gas drilling."
China continues to invest in new coal plants
Despite global efforts to ditch fossil fuels and gradually switch to renewable energy sources, China is still heavily investing in the industry. As the country with the highest installed capacity of coal power plants, amounting to over 973,000MW according to Statista, China is still the world's biggest coal producer.
According to the Global Coal Plant Tracker published by Global Energy Monitor
, from January 2018 to June 2019, China has added 43GW of net new coal power capacity to its existing 1,000GW coal fleet while the rest of the world has reduced coal capacity by 8GW.
When it comes to investment, despite the fact that global banks like Goldman Sachs and BNP Paribas are suspending support for coal mines, Asian banks like The Export-Import Bank of China and the Japan Bank for International Cooperation are still providing huge amounts of funding. With credit agencies and private-equity organisations also allocating funding to the Chinese coal industry, the country is far from giving up on its prime electricity source.
Australia is building a new coal mine despite opposition
Coal is Australia's largest energy resource, with around 60% of the country's electricity currently produced in coal-fired stations. A total of 25.2GWe of the country's electricity generating capacity was coal-fired in 2017.
In June 2019, despite protests demanding that the government stop opening new stations and invest in renewables instead, Australia approved the construction of a controversial coal mine to be built by Indian operator Adani.
The Carmichael mine in Queensland's Galilee Basin was held up for years over environmental approvals, with opponents concerned about the impact of the mine on the nearby Great Barrier Reef and its local ecosystems.
Environmental campaigners also fear that the opening of the Carmichael mine will lead to the opening of six more mines awaiting approval in the area, located 248 miles inland from the east coast.
Companies are working on the development of clean coal technologies
As burning coal produces about 15 billion tonnes of carbon dioxide each year, according to the World Nuclear Association, using coal in a way that doesn't add to the atmospheric carbon dioxide levels is one of the industry's biggest technological challenges. For this reason, a number of companies have tapped into the potential of creating clean coal technologies that rely on technologies like coal washing, nitrogen-oxide burning or gasification, all of which are aimed at making coal-burning less harmful to the environment.
One example, from a company called Clean Coal Technologies, is Pristine-M – a gasification process promising to balance the environmental footprint of coal while boosting the efficiency of coal-burning plants by 33%.
The technology relies on decreasing coal moisture, usually from 30% down to 5%, depending on the need, which increases the coal BTU (energy output produced from combustion) by about 33%.
Coal mining disasters are still a reality
A minimum of 37 people lost their lives in five separate mining accidents in China between October and December 2019, in Guizhou, Sichuan, Shanxi, and Shandong provinces, with the accidents mainly attributed to floods and explosions. This was on the back of 333 deaths recorded in Chinese mine accidents in 2018, according to the Chinese National Coal Mine Safety Administration.
After local officials concluded that the accidents are mostly a result of insufficient safety regulations, the Chinese Government undertook official action in November, promising sweeping new safety measures.
Such disasters are not limited to China either; in 2018, 13 people died in an explosion in a coal mine in the Czech Republic when methane gas ignited, devastating a hard-coal mine near Karvina.
2019 was a good year for mining safety in the US. However, of the 24 miners who died, 11 were in coal mines. South Africa too achieved a record safety year; nevertheless, of the 51 lives tragically lost, 7 were in coal mines.
EU countries are decommissioning the most coal power plants
With Sweden recently unveiling plans to decommission coal two years earlier than its previous deadline in 2022, the country has become the third European nation to give up on coal generation after Belgium and Finland, which waved goodbye to their last coal powered plants in 2016 and 2019, respectively.
Most European countries already have a plan to exit coal in the following years, with France planning to close its last coal-fired facility by 2022, Slovakia and Portugal in 2023, the UK in 2024, Ireland and Italy in 2025. Greece, Hungary, the Netherlands, Finland, and Denmark have also expressed a desire to ditch coal generation this decade.
Coal miners have been found to be especially vulnerable to Covid-19
New data from the US National Institute for Occupational Safety and Health (NIOSH) shows that coal mine workers might be living with more compromised lungs as a result of years of dust inhalation, which makes them especially vulnerable to Covid-19 as the disease mainly targets the respiratory system.
The NIOSH released information confirming that at least one in 10 US coal miners who worked in mines for at least 25 years or more will get diagnosed with black lung, a type of pneumoconiosis that leaves people with little chance to recover from Covid-19.
Recent statistics also confirmed an unusually high rate of black lung cases in mines located in the Appalachia region in the US, with disease rates climbing to as many as one out of every five coal workers.
These results, coming during the global Covid-19 pandemic, outline the importance of raising awareness of the vulnerability of coal mine workers, as well as recognition of the harmful conditions mine workers around the world are exposed to during their daily work.