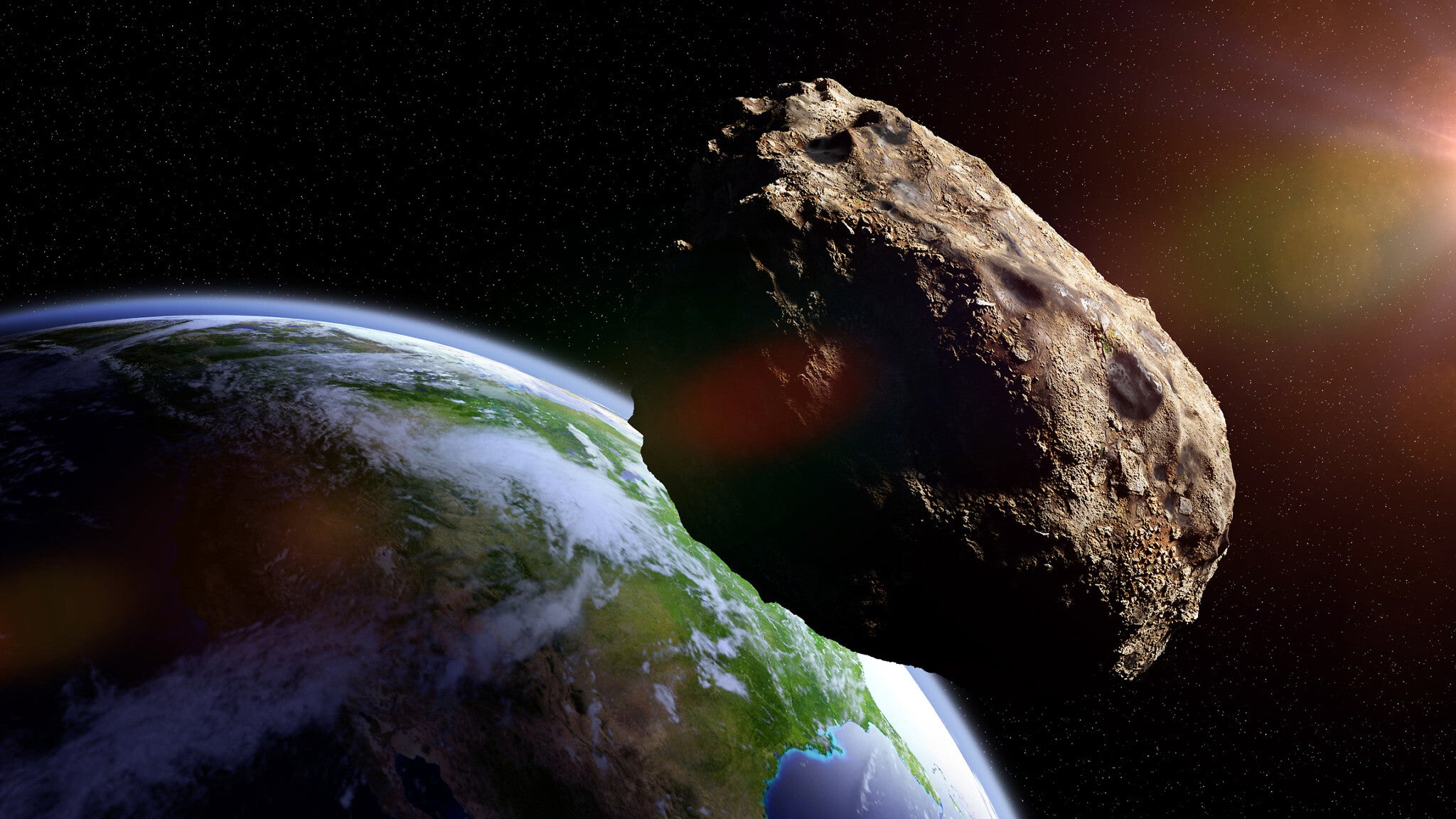 While space mining once sounded like a Star Trek spin off, the realisation of this concept is now closer than ever before, but perhaps not in the way that one might imagine.
The Colorado School of Mines, which is launching a minors degree in the field, makes it clear that one of the purposes of the upcoming programme is to demystify the field.
The plan is to separate the hype from the facts and reinforce the idea that space miners are not going to bring back anything valuable just yet, at least not in the near future. However, significant progress is still expected to be made in the next five to 15 years.
Dr Angel Abbud-Madrid, director of the Centre for Space Resources at the Colorado School of Mines, shares that there was an understanding for a long time that anything that you can already find in space would be very useful as you can avoid sending materials from Earth, which is costly and very energy intensive.
"Even in the very first meeting that NASA had about this in November 1962, miners were present there, because we have more than 100-150 years of experience on doing this on Earth. And so, it's always been very interesting what the next step of mining would be," Abbud-Madrid says.
But it was not until the late 1990s that the Colorado Centre for space resources started looking into all different aspects of how to drill, excavate, extract, and use space resources, as well as all the infrastructure that it will require.
"We've been doing this for more than 20 years now, but it was only in those following four or five years that we started noticing that the interest was not just from NASA anymore. There were other countries interested, like Luxembourg, Russia, China, Japan, North Korea, India…
"And not only the governments, but also the private sector companies looking to get involved in all aspects of the value chain of space resources," Abbud-Madrid explains.
The need for space mining and automation knowledge
The basis of space mining is a natural development, building up on the already established practises of mining on Earth.
Regarding this, Professor Jamal Rostami, director of the Earth Mechanics Institute, in the department of Mining Engineering, Colorado School of Mines, says: "I was thinking about it last night and honestly, the oldest profession in the world is mining because even the hunter gatherers, back in time, had to mine these tiny little sharp objects to kill animals.
"So why is this any different? Well, we are going out of our realm to a new realm, we have to find the resources that we can utilise and would essentially be sustaining our life and activities in outer space. Exploring deep space is inevitable, we've got to do it, that's for sure."
Abbud-Madrid says: "I don't think anybody's thinking about mining platinum in space yet, everything that's in the play right now is resources. So what is important for mining is that we have to think out of the box.
"We are at the stage in the mining industry where there is a lot of economic pressure and environmental sustainability issues that are pressuring the mining industry. And when you think about working in outer space, there you really think out of the box."
While automation is slowly entering the realm of conventional mining, for space mining it is not an option but a necessity. To achieve any success, the industry will need technology such as sensory control systems and capabilities that traditional mining is lacking. This is why it requires the expertise of the aerospace industry, from which space miners can learn a lot about equipment, processes, safety systems, automation, and sensory systems.
"One of the biggest trends in the mining industry is automation, meaning that you want to remove people from the top sides, from harm's way, on the surface or underground. This is something that a space mining person has to know and understand very deeply. Getting the kids engaged in this whole conversation gives them that perspective," Rostami says.
What will the degree look like?
The Colorado School of Mines first launched a multi-disciplinary graduate program in space resources in 2017 to offer Post-Baccalaureate Certificate, Master of Science, and Ph.D. degrees for college graduates and professionals interested in the emerging sector.
This milestone is now being followed by the launch of the undergraduate space mining degree, which will involve aerospace engineering, space mining, and teaching of minors offered at the start of the new academic year.
Abbud-Madrid confirms that as part of one of the first missions, the programme is going to have an experiment, launching in December of 2022, which is going to go to the surface of the moon to collect essential materials for the studies.
But before they dive into the more exciting aspects of it, undergraduate students interested in the new space mining degree will be required to take a few core courses, among which are introduction to mining and planetary geology.
As part of the space mining curriculum, students will be involved in learning about how to identify resources and explore the surface, what you get from remote sensing, what resources are out there, how to extract them, but also how to use them once they have been mined.
Both Abbud-Madrid and Rostami say that the excitement around the space mining degree is so tangible that everyone from the assistant professors at the university all the way up to the president are bursting with enthusiasm about their work.
Rostami also shares that, as part of their work at the Earth Mechanics Institute building at the Colorado School of Mines, they have set up one of the largest research facilities for drilling and excavation in the world, with a simulation room called the Lunar Testbed.
"We tell people that we have a simulated testbed. So, everybody comes and says: 'What is it, I want to see it'. People come in, look around, and enjoy watching it.
"What is a simulated lunar test? It's an area that's about 3m by 6m we have filled it up with dirt like in a mine, but it's dirt, right. But everybody wants to go see it and most want to take a selfie with it. That's the level of excitement space discussions brings to the table," Rostami says.
Looking ahead to the future of space mining
When talking about the challenges of space mining, they still seem quite overwhelming, starting with restricted resources, uncertainty, and lack of information. While the industry has always used remote sensing, the technology has its own limits, and the lack of physical samples adds to the many challenges of space mining.
Roustami says: "We are developing our ideas and hypotheses, theories and systems based on our observations and data, but we don't have much of it. Imagine the amount of soil samples or rock samples, compared to samples from the moon, which we have less than 100kg of, and we try to judge the whole planet based on 100kg samples. That's a big challenge."
He also explains how the accumulated mining experience so far has helped the industry learn from its mistakes: "Think about it, all the safety rules that any industry, including mining is following, is written in blood; somebody lost a limb, somebody lost their life and now we know, we shouldn't do that again, we are going to do this right this time."
But when it comes to having your gravity reduced, being exposed to extreme temperatures, to a vacuum, or being in places where you cannot control your equipment, such new sensations that come with space mining need a lot of learning and getting accustomed to.
One of the things that has turned positive for the industry is that while mining lacked excitement for younger generations, this is no longer an issue as the university has received numerous enquiries about the new space mining degree.
Abbud-Madrid says: "This is the next level of challenge for humanity, to go out there and stay out there…probably 20 years ago when we started, [young people] weren't even thinking about it. Now they're listening, and they're interested because they want to develop advanced knowledge, but they also want to be ready when the time comes, and they want to be the first ones doing this.
"We may not see it, Jamal and I, but they're going to be exposed to this. So, we might as well tell them what's coming up. And not only get them excited but prepare them to do this. That's why we're very clear in our courses on what's coming up, what the realities are, and you'll see a lot happening in the next five years or so. There are going to be several missions to the moon to get a feel of what's in there."