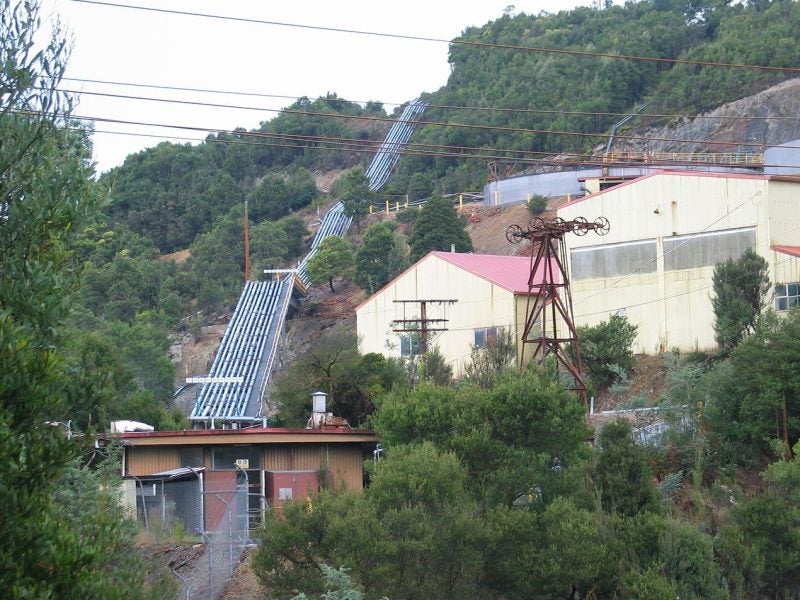 One of Australia's smallest states, and physically separated from the mainland by the Bass Strait, Tasmania is quite literally an island of its own. Famed for its lush green landscape and predominantly renewable energy generation (the state is predicted to be running on 100% renewable energy by 2022), it is perhaps not the first place one would consider for a mining destination, yet its rolling hills play host to abundant deposits of metals such as tin, gold, copper, and nickel.
Topographical difficulties and environmental protection initiatives mean activity in the state can prove challenging, while the lack of investment from major companies caused one professor to predict in 2017 that the sector would collapse within a decade. However, three years on and it has no sign of slowing down, with upcoming operations such as Forward Mining's iron ore mine and Hellyer's gold mine anticipated to bring both economic and employment opportunities. With all this in consideration, it seems the narrative around Tasmania's mining potential is misleading, and things appear to be business as usual for the island state.
A quiet success
Despite the apparently gloomy outlook indicated by reports of underinvestment, Australian Bureau of Statistics figures show that in the 12 months to the end of June 2018, Tasmanian exploration expenditure was up by 97% from the previous year – equating to A$25.8m.
Speaking with Ray Mostogl, CEO of the Tasmanian Minerals, Manufacturing and Energy Council, he says mining is an industry that shows 'no sign of abatement' in terms of its contribution to the Tasmanian economy.
"It's true there haven't been any new mine developments, but I think that's part of the Tasmanian landscape," he says. "We're not like Western Australia or Queensland in terms of opening up entirely new sites. What we are seeing is that, despite the fact that we have been going for 150 years, we're continuing to find more resources and are seeing existing businesses continuing to invest capital. Money is being spent, it's just going on in the background – it's not making headlines."
A good illustration of Tasmania's consistent output is evidenced by the fact that it has almost reached maximum capacity at Burnie port – the state's main minerals export port.
"We're maxed out on our export freight infrastructure," says Mostogl, "but that's being worked on as we speak. In the next couple of years, we're expecting to have another step change in our capabilities."
Room for growth
Another opening door for expansion is the globally shifting demand towards clean energy materials. For instance, tin, Tasmania's most significant mineral product, is seeing increased demand due to its use in electric vehicles.
"As the world's technology changes and the demand for different products changes, Tassie [Tasmania] is really well placed to supply goods and resources into those markets," says Mostogl. "We've always had these minerals of the future, but while we didn't need them before, we're getting to a place where demand is rising."
Drive for further exploration also comes from the Tasmanian Government's Exploration Drilling Grant Initiative, a scheme established to aid greenfield exploration. The fourth round of grants was launched on 11 May, with 30 grants already in the pipeline. All projects have an anticipated completion date of mid-2021.
While industry members are optimistic for the outcome of this scheme, most of Tasmania's mining production comes, and will likely continue to come, from brownfield sites. Similarly, general consensus implies that investment is anticipated to continue coming from small scale miners.
"In Western Tasmania, the area from Queenstown through to the top of the north west coast has a series of active mines that would be as well endowed as others in Australia," says the University of Tasmania's head of earth sciences, Sebastien Meffre. "However, there is, within that area, no investment from the majors, and there hasn't been for more than 20 years."
So what makes Tassie an unappealing site for major miners?
Unfriendly terrain
With steeply rolling hills and high levels of annual rainfall, one deterrent for investors is the very landscape of Tasmania.
"Mining in Tasmania is tricky because most of the mines are in places that are not very accessible," says Meffre. "Significantly high rainfall and steep landscape makes things very difficult in terms of flooding, acid mine drainage, and tailings dams. There are none of the water issues that the rest of Australia sees, but when you have two and a half meters of water a year, it brings different problems."
Such a situation is, Meffre says, partially why the region is dominated by small operators. Another obstacle he mentions is the sometimes polarised politics of the area.
"There's some geopolitical risk associated with mining here," he says. "There has been this issue since the 1980s with the Franklin Dam controversy, when there was a lot of opposition to hydroelectric projects in the wilderness and the federal government actually ended up blocking the scheme's approval."
Indeed, the lush landscape of Tasmania is a huge draw for tourism – a significant sector of its economy. As such, environmental groups are staunch in their protection of this verdant region, something which may have morphed into a deterrent in the eyes of potential investors. Yet Mostogl says this has not stopped local companies from forging ahead with schemes, while maintaining sustainable practices.
"There can be a perception in the community that miners don't care about the environment, but I can assure you this is not the case," he says. "The desire to do the right thing by the environment is strong, and it's a point of pride for people that they can work within a clean industry."
Regardless of its debated allure, statistics in fact show that Tasmania is going up in investor's estimations. Indeed, according to the Fraser Institute Survey, Tasmania's investment attractiveness ranking rose from 55th in 2018 to 22nd in 2019. While it may not have the headline investments of Australia's mining giant states, it's certainly ticking along and shows no signs of slowing down.