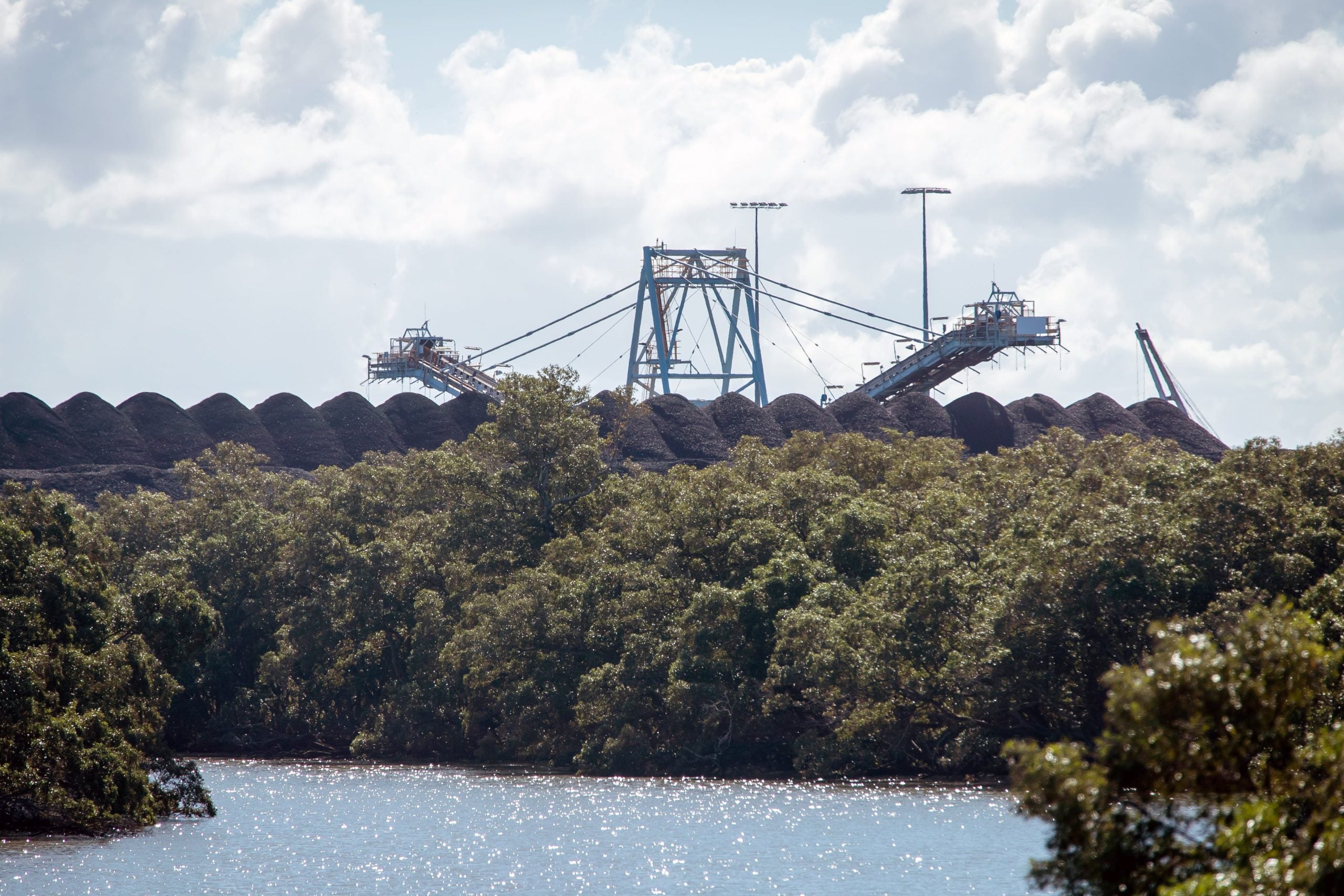 The world of resources and extraction today is curious indeed. On the one hand, top level voices like the International Energy Agency (IEA) are calling for complete embargos on any new coal exploration or extraction for both steelmaking and energy.
On the other hand, the war in Ukraine has shone a light on energy security and cost, perhaps reopening coal's potential as countries look beyond Russia for sources of industrial materials. Some firms are sensing there's still money in coal, but the question remains whether this is a short-sighted approach that will ultimately sacrifice such businesses down the line when they could, or should, be investing in renewables instead.
In Australia and beyond, it's therefore very much a case of hedging bets. Miners are looking to squeeze profits out of the ground and provide jobs for Queenslanders, but the coal industry remains a dwindling sector. With coal still offering billions of dollars in the short term, both state actors and mining companies must balance these concerns.
Expansion and investment for coal in Queensland
Futura Resources is the firm behind Queenland's new mines. Futura estimates that coking coal accounts for $40bn (A$58bn) of the state's mining revenue, around 48.3% of total income, with exports forecast to increase from 171 million tonnes in 2020-21 to 186 million tonnes by 2022-23.
It says coking coal, also known as metallurgical coal, is used to create coke, one of the key irreplaceable inputs for the production of steel.
Beyond coal's domestic uses, Queensland Resources Minister Scott Stewart has said that recent analysis by the Queensland Treasury showed steelmaking coal will remain an essential international export commodity for the state until at least 2050. Stewart's office did not respond to comment, but the minister appears to be committed to expanding coal mining in the state.
"Treasury forecasts show Queensland will likely remain the world's largest seaborne exporter of steelmaking coal for many decades to come," he has previously commented.
"Our state is blessed with the world's highest quality steelmaking coal and a highly skilled workforce, which is why we continue to attract investment from companies like Futura.
"The Palaszczuk Government continues to back our resources industry, which directly supports about 75,000 good jobs across the state, particularly in our regions."
Top-level policy
Beyond the ministry, there are growing concerns about the world's reliance on coal. The IEA says coal and its emissions are a critical issue as the world contends with both the global energy crisis and the climate crisis. Every future pathway, it argues, for the global energy sector that avoids severe impacts from climate change involves early and significant reductions in coal-related emissions.
But the agency is also aware of the fact that this can't happen overnight, calling for a transition to clean energy and big shakeups to market dynamics like inflexible power purchase agreements, low-cost financing and shielding for coal from market competition.
IEA's Coal in Net Zero Transitions Report argues that in many countries, the way in which markets and contracts have been designed mean that coal plants are effectively shielded from competition.
And in the industrial sector, the report says accelerated innovation is crucial to bring to market the technologies needed to drive down coal emissions in key areas such as steel and cement. A lot needs to change, and Queensland may not be helping.
A problem with IEA's vision for coal versus Queensland's push for production is the length of investment cycles. Reports in November 2022 said construction works in the state for two steelmaking coal mines are set to begin in early 2023, with coal production expected to begin within six months.
Both mines, say reports, have an initial 10-year proposed lifespan but could be expanded to more than 20 years with continued exploration.
The issue here is that IEA's data shows that for coal‐dependent heavy industries, such as steel and cement, the year 2050 is just one investment cycle away. Average lifetimes for emissions‐intensive industry sector assets such as blast furnaces and cement kilns are around 40 years, but plants often undergo a major refurbishment after about 25 years of operation.
The IEA says around 60% of steel production facilities globally and half of cement kilns will undergo investment decisions this decade, which to a large degree will shape the outlook for coal use in heavy industry.
Without any modification to their current mode of operation, these existing assets would generate 66Gt of carbon dioxide emissions through their remaining lifetime, which could see significant environmental damage right up to 2050, the point at which many bodies, such as the IEA, are targeting for significant emissions reduction.
So whilst Queensland might, logically enough, be grabbing some very handy coal cash in the short term, today's contribution to the continuation of coal use in steel making has serious long term emissions ramifications.
Of course, once pricy steelmaking infrastructure is built, its owners will continue to seek coal, otherwise facilities just become a stranded asset.
Queensland coal amid wider global trends
Into the conflict between Queensland, Futura and IEA advice comes China. Reports say China is partially lifting its unofficial ban on Australian thermal and coking coal imports.
This, logic suggests, would be part of the reason behind Queensland moves and its somewhat brazen approach to long term carbon dioxide release; if China is eager to import greater quantities of Australian minerals, now may well be the best time to fund new mines in Australia.
But some argue Queensland could be hedging the wrong bet. Reuters analysis suggests that coking coal has limited scope in Chinese markets. Reuters notes China has been forced to import more coking coal overland from neighbouring Mongolia and has also boosted domestic output to make up for the shortfall caused by the now-lifted Australia ban.
The outlet sees two sides: while Australian coking coal is likely to be more pricy than that from Mongolia, it can also be delivered to coastal steel mills more easily.
Australian supplies may also be more costly than those from Russia too, but Russia has limited capacity to supply more volumes, which means Chinese buyers may be willing to purchase Australian to ensure security of supply.
While this analysis is based somewhat on speculation, there is a simple point to be made about the future of coal. There remains no concrete guarantee that Queensland, or indeed anywhere, will support a market for coking coal to 2050 and beyond.
Short-term and long-term
In so many ways, Queensland's coal scenario demonstrates a wider global challenge regarding the vital, but destructive, mineral.
The IEA, and other top-level advisors are unequivocal; investment in new coal mining of any sort is untenable. Transition is what's needed. Contrastingly, geopolitics of late are making something of a case for coal in the short term, if you have the resource to sell.
But long termism isn't possible in predicting coal markets. Investment in coal is a punt and one that comes with a massive carbon dioxide tag.
For Queensland then, it's a case of short-term billions versus a carbon dioxide legacy, carrying with it environmental damage and the potential potential stranded assets in uncertain demand markets. It's a dilemma the entire extractives and energy industry across the world is juggling.