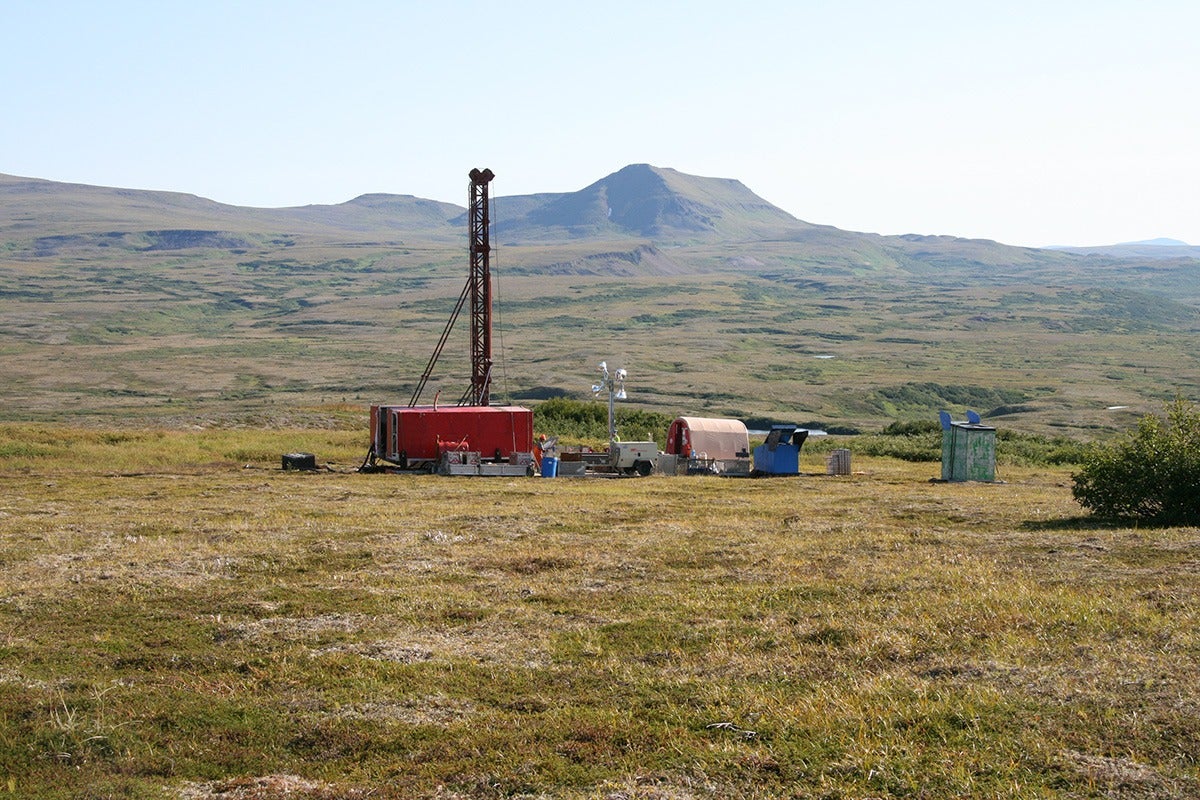 JCap makes no secret of its intention as a short-seller, though the firm's usual targets are tech companies – not miners. It's an industry that JCap has been moving towards, however, with its report into Northern Dynasty coming just a few months after a scathing report into Canadian miner NovaGold, which owns a 50% stake in the Donlin Gold project in Alaska.
NovaGold didn't take too kindly to what it believed to be a short-and-distort scheme, and in July the company announced that it would be taking legal proceedings against JCap for defamation. JCap's report into NovaGold reportedly caused a 24% drop in the gold company's share price in 10 days.
Suffice to say, Northern Dynasty's executives won't have been pleased to see JCap's 22-page report into the viability of its flagship Pebble project. JCap has accused Northern Dynasty of crafting "a money-losing mining plan to achieve government approvals", and claimed that the company's management is bonused on the success of its lobbying efforts instead of producing minerals.
Northern Dynasty hit back at JCap, with a spokesperson telling us: "J Capital Research is a Beijing-based short-seller that at no time reached out to Northern Dynasty or the Pebble Partnership to seek information or to verify the information in its recent report… For the most part, JCap has merely repeated the same baseless claims that New York-based 'short and distort' firm Kerrisdale Capital levelled at Northern Dynasty in 2017.
"Financial markets weighed and dismissed Kerrisdale's self-serving arguments then, and we are confident they will do so even more swiftly this time with the unoriginal allegations coming out of China."
Northern Dynasty's share price has been rocky in recent months, with concerns over permitting shaking investors. Pebble is also an issue in the US presidential election, with approval for the project seen to be contingent on whether the Democrats take the White House, or the Republicans keep it. Compounding the uncertainty is the president of the United States' son, Donald Trump Jr., being a recent opponent to the project – fuelling speculation that Trump could also move to block the mine. As of the time of writing, Northern Dynasty's share price on the NYSE has dropped 1.89% since the JCap report was published.
"Management is bonused on lobbying success"
Core to JCap's claim that Pebble is not a viable mining asset – and its allegation that the project's executives are in full awareness of this – is Pebble Partnership CEO Tom Collier.
Collier is a veteran Washington, DC lobbyist who cut his teeth in former President Bill Clinton's administration, pushing through a contentious plan for environmental protections that could coexist with the Pacific Northwest's timber industry. He was appointed CEO of Pebble Partnership, the operating entity for the Pebble project, and his expertise in lobbying – not mining – has been met with staunch criticism from the project's opponents.
JCap's report claims that Pebble's management is rewarded not on the successful development and operation of a profitable mine, but on its lobbying efforts and success in pushing the project through regulatory hoops. As we previously reported, the Pebble Partnership forms the most significant mining lobbyist activity in Washington, DC with just under $1.6m spent on lobbying efforts for Pebble in 2019.
JCap claims that Collier "will receive $4.4m of the promised $12.5m bonus for winning a green light just to start the permitting process". While we can't find confirmation of $4.4m being tied to the green light, Collier did confirm that the $12.5m bonus he is entitled to for seeing the Pebble project through its approvals in testimony before the US House Committee on Transportation and Infrastructure. Northern Dynasty's SEC filings also detail that Collier's terms of employment provide for a $12.5m bonus for a final positive decision on the Pebble project being issued by the US Army Corps of Engineers within four years of application.
There's not necessarily anything untoward about an executive receiving bonuses for performance milestones, but local opponents to Pebble and environmental campaigners have used the figure to ascribe less-than-positive motives for advancing the project quickly – $2.5m is knocked off Collier's bonus for every additional year it takes to get Pebble approved. It's a tactic that has proved relatively effective in drumming up opposition to the project among local residents – the label "Cash Grab Collier" has proven somewhat sticky – and it's a tactic that JCap will be hoping can cause discomfort among Northern Dynasty's shareholders too.
Pebble will "leave investors with a stranded asset"
JCap cites the withdrawal of two mining majors, Anglo American and Rio Tinto, from the Pebble project as evidence that the Pebble deposit can't be mined profitably. Rio Tinto gifted its 19.1% ownership of Northern Dynasty to two Alaskan charities in 2014, while Anglo American withdrew from Pebble in 2013.
"Despite our belief that Pebble is a deposit of rare magnitude and quality, we have taken the decision to withdraw following a thorough assessment of Anglo American's extensive pipeline of long-dated project options. Our focus has been to prioritise capital to projects with the highest value and lowest risks within our portfolio," Anglo American CEO Mark Cutifani said in 2013.
"After spending close to $1bn to develop the Pebble deposit, NAK still cannot say if the deposit is economically viable and has failed to produce a feasibility study," JCap's report states. "We believe it is because they know it will demonstrate the mine is not economically viable.
The short-seller also alludes to Northern Dynasty's dodging of a feasibility study – again, a contentious issue for local opponents – something Northern Dynasty has not completed, citing economic reasons. A Pebble spokesperson said in 2019 that the company hadn't completed an economic feasibility study due to resource limitations.
Commenting on JCap's report, a Northern Dynasty spokesperson told us: "Northern Dynasty has consistently stated it does not intend to complete a Preliminary Economic Assessment or other technical study to report on the project's future financial performance until a final project design is confirmed by regulators through the granting of a positive Record of Decision. With that milestone now imminent, we hope to be in position to update the market on Pebble's future costs, profitability, and other financial metrics in the months ahead."
It's not just the short sellers that have cast doubt on Pebble's economic viability. In 2019, mining consultant and former long-time Rio Tinto employee Rich Borden wrote to Shane McCoy, program manager with the US Army Corps of Engineers for the Alaska district, expressing his concerns that Pebble was not economically feasible. An outspoken critic of the proposals for Pebble, he wrote for Anchorage Daily News in January 2020: "In my professional opinion, the small mine being evaluated by the draft EIS is almost certainly not economically feasible, with likely financial losses in the billions of dollars."
A preliminary economic assessment was last completed in 2011, and is now outdated following revisions to the project. Northern Dynasty's reluctance to commit anything to the project's economics since then has done nothing to quell sceptics.