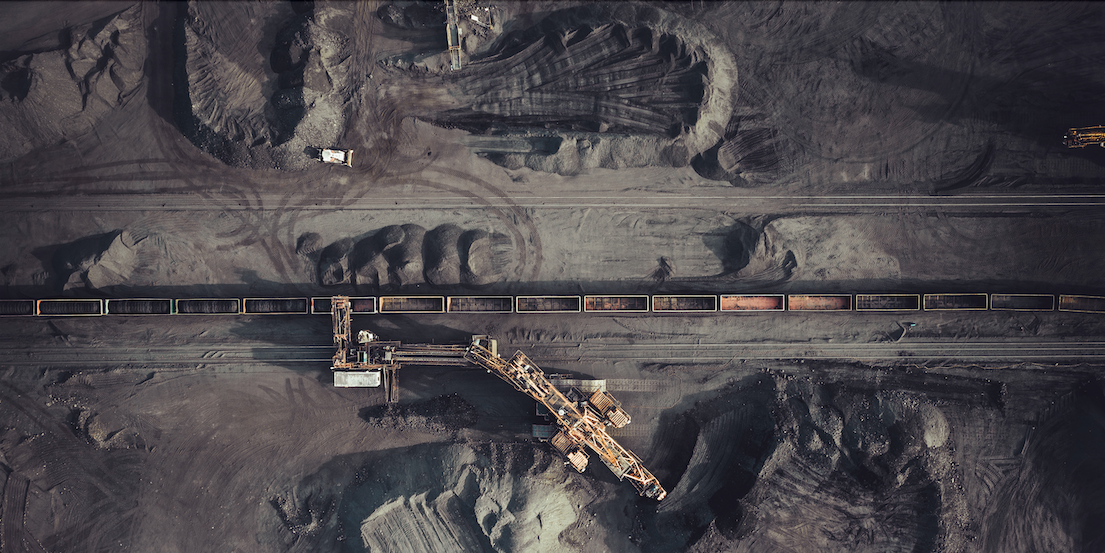 Addressing the long-standing question of workforce safety, mining companies are shifting towards greater adoption of automation and the integration of artificial intelligence (AI) in their daily operations. Sensor-based technologies are improving site safety of workers, reducing the risk of accident and injuries while making operations more efficient. Coupled with the rising demand and consequent growth in the mineral sector, newer technologies are expanding the scope of mining, enabling companies and workers to reach previously inaccessible locations.
The Western Australian Department of Mines, Industry Regulation and Safety estimates that the Australian mining industry spends an average of around $46,800 (A$70,000) each day on musculoskeletal injuries alone, the most common kind of injury in the industry. Minimising these injuries therefore includes a clear financial benefit, alongside the obvious human impacts.
According to Grand View Research, the global mining automation market is expected to expand at a compound annual growth rate (CAGR) of 7.3% between 2023 to 2030. The catalytic benefit of this technological transformation is a highly skilled workforce, and one that will increasingly work with AI, now being integrated with mining wearables. 
Such devices use internet connectivity and diagnostic sensors to analyse working conditions and productivity on mine sites. From Fitbits to smart vests and helmets, sensor-based data gathering offers the mining industry a new benchmark of safety and operational efficiency, provided mines can adapt to this rapid rate of change.
Wearables for preventive injuries
Performance monitoring devices, such as smartwatches and wristbands, are not a novel wearable integration into the mining industry. These devices have been employed to track the wearer's movements, heart rate and other vital signs for years.
How well do you
really

know your competitors?

Access the most comprehensive Company Profiles on the market, powered by GlobalData. Save hours of research. Gain competitive edge.
Company Profile – free sample
Thank you!
Your download email will arrive shortly
Not ready to buy yet? Download a free sample
We are confident about the unique quality of our Company Profiles. However, we want you to make the most beneficial decision for your business, so we offer a free sample that you can download by submitting the below form
By GlobalData
Soter Analytics, however, has taken it a step further by curating the smallest wearable device that can be attached to other personal protective equipment. The small box-like device comes with an accompanying app that captures and assesses data from workers, looking for signs in body vitals or posture that indicate injury risk or other factors of musculoskeletal pain.
The algorithms in the Soter device are designed to learn about the occurrence of at-risk moments. These inputs allow the characteristics of the risky movements to be recorded and then quantified. After processing the orientation of the musculoskeletal injury, the next data point assessed is the intensity of a movement. With reference to the weight of the object being handled by a worker, it assesses the key areas of stress generated in the body.
Smart bands that prevent accidents
The obvious benefit of such a device is its ability to reduce likelihood of fatigue-related incidents. On a larger scale, the data generated from these devices allows for risk assessment and subsequent training of an entire workforce, potentially enabling companies to train their workers to institute heathier habits and improve long-term performance. Australian strategy firm, ACIL Allen estimates that the implementation of Soter's wearable tech will result in cost savings of up to $17.8m (A$26.6m) to the industry over a ten-year period.
Another wearable that monitors the odds of having a driving accident when operating a mining vehicle is the Cat Smartband by Caterpillar Safety Services. The band comes with a driver safety system that uses dashcams and sensors on the trucks to monitor hard breaking, vehicle swerves and other anomalies.
The band measures motion of the body using a 3D accelerometer. When users do not move for some time, it assumes they are asleep. The sensor data is then fed into a software that assesses patterns of activity since the band was worn, making predictions of alertness or fatigue levels. The data of an entire workforce provides a closeup of crew functionality and health.
For people working longer shifts or undertaking long commute to work, this data can act as the first rational basis to discuss alternate options with employers about working hours, site changes or recovery days after night shifts.
Monitoring respirable dust inhalation
Dust control on mining sites has been on Australia's national agenda as unions pressure the government and the industry to ramp up health and safety measures to guard workers against exposure to deadly silica dust. The dust is generated at mining sites by activities like crushing, cutting or grinding and scars the lungs of young healthy workers.
The latest advancements in hardhat wearables include a dust exposure assessment tool designed specifically for the mining industry. Designed by Unimin and the National Institute for Occupational Safety and Health, this includes a small video camera attached to the miner's helmet, along with a real-time aerosol monitor that goes into the backpack. The device records the person's dust exposure at two-second intervals.
The HELMET-Cam, available for commercial use at mining sites provides exposure data by synchronising the video footage with logged dust exposure data to assess chances of silicosis.
Helmet-mounted technology has become a key part of safety measures on mining sites. SmartCap has developed another head-mounted sensory device, of the same name, which monitors brain activity and provides real-time data on fatigue levels and external environment of the wearer.
The device uses electroencephalography to monitor the electrical activity of the brain and can alert workers when they are at risk of fatigue-related incidents, providing a crucial safety feature in the high-risk environment of mining. SmartCap's deployment statistics in Australian coal mines have shown a 68% reduction in fatigue alarm rates over one year.
Exoskeletons aiding heavy lifting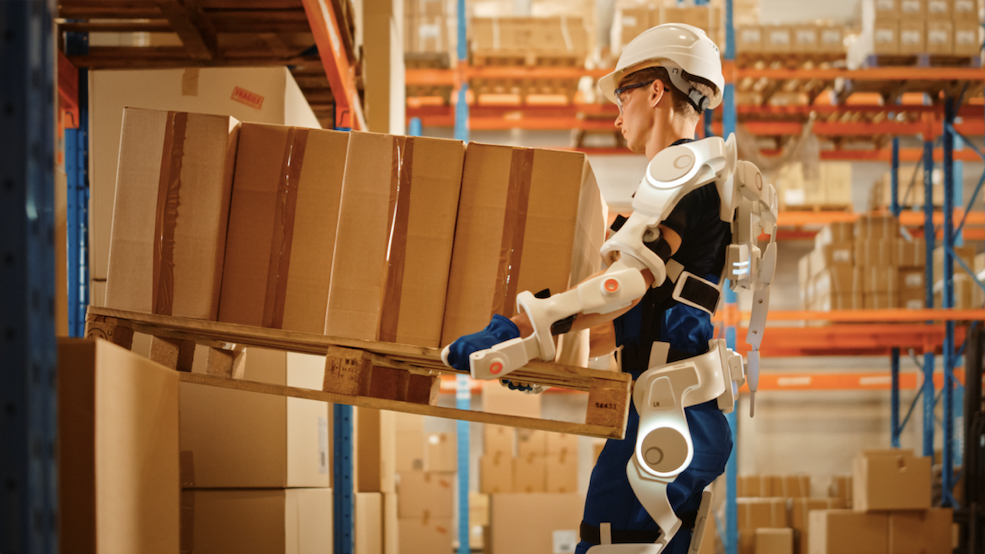 An exoskeleton, or an external skeleton, augments the workforce with robotic wearables designed to assist those who engage in labour-intensive heavy lifting in the industry. Using sensors, actuators and mechanical algorithms, the exoskeleton acquires information to assist the motor functions of the body.
For workers with shifts that can last as long as 12 hours, exoskeletons not only support additional weight, of up to 90kg, but also help the worker's movements happen ergonomically. This category of wearables reduces the risk of back injuries and fatigue by providing support to the upper body and limbs during heavy lifting and repetitive tasks. The exoskeletons provide support to the upper body, reducing the risk of injury and fatigue, and improving the driver's productivity and efficiency.
The wearable is often made of lightweight materials, fits different body sizes and includes sensors that detect movement and accordingly adjust the level of support. This battery-powered device lasts for up to eight hours and provides real time feedback on posture and positioning.
As the industry transitions to automation and sensor-based data gathering, the obvious concerns include cost of transformation, the safety of data against cybersecurity attacks, connectivity breakdowns and faulty inputs from sensors. Yet, the global internet of things-enabled industrial wearables market is growing at a CAGR of 23.8%. With an increasingly pressing need to enhance human safety, mining wearables are integrating a work culture of efficiency that prioritises protection.