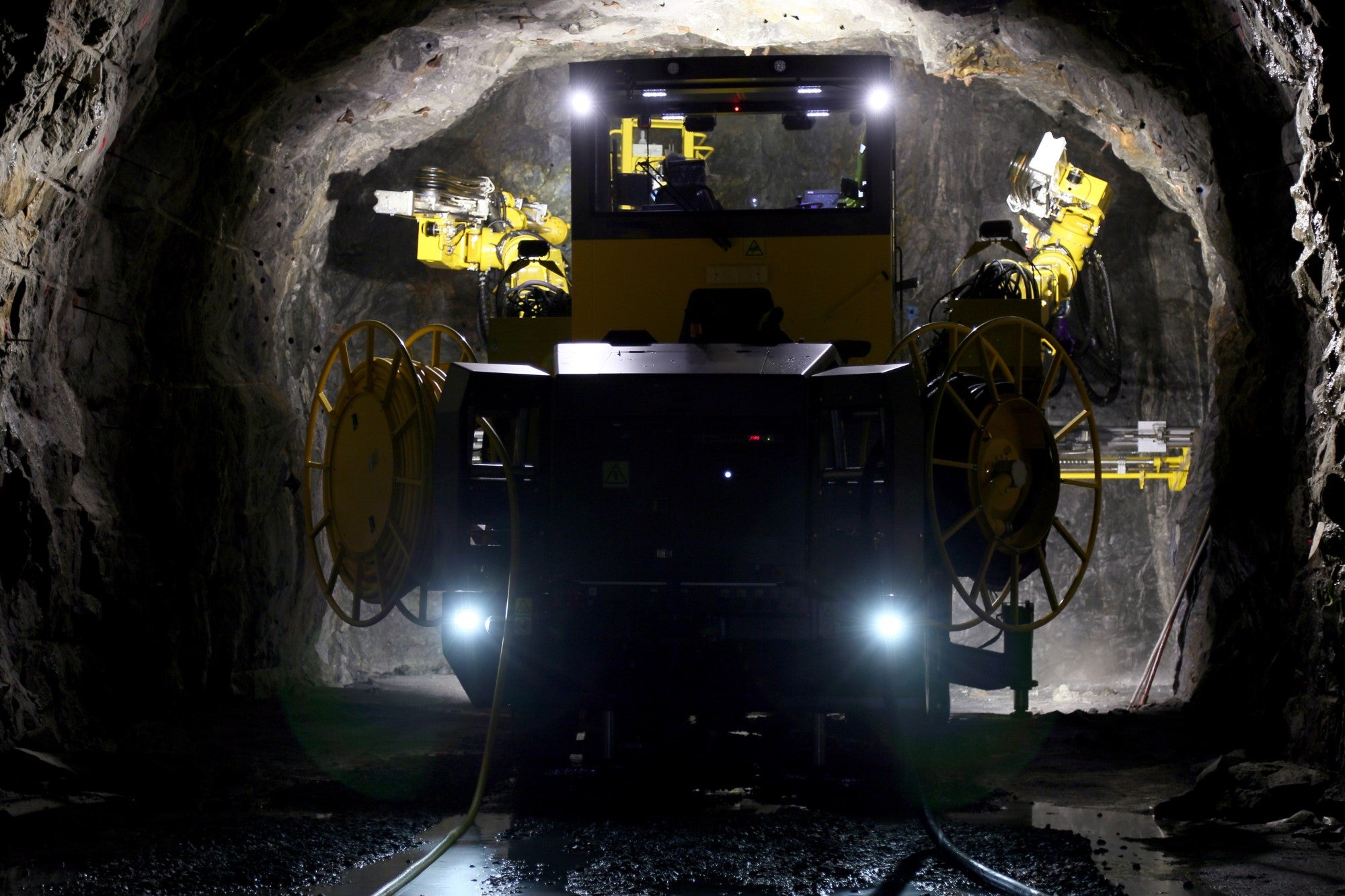 Hard-Line, Murray Engineering and Beltor Engineering have collaborated on one of the more unique mining projects in recent memory: a remote control machine that can help recover abandoned mining vehicles lost in closed or collapsed mines.
The technology can dramatically improve the long-term financial and environmental sustainability of many mining operations, turning lost machines from a sunk cost to an opportunity for recovery and redevelopment. The initiative also fits mining's recent push towards the increasing adoption of innovative technologies, and presents the unusual, and very tech-driven, situation of mining vehicles rescuing other mining vehicles.
With accidents and losses still a part of the mining industry, an initiative such as this could improve both safety and profitability at mine sites, if the various components and companies can continue to work in harmony.
Sunk costs in buried mining vehicles
For obvious and pertinent reasons, the immediate emphasis should any mining collapse occur is on the safety and the wellbeing of staff and workers. This then, of course, continues throughout any recovery action, but other issues can share priorities.
For instance, some thorny issues surrounding lost equipment are present, not least of all the significant value of mining vehicles, and the potential losses incurred by a company forced to abandon such a machine. A used Cat C15 Underground Haul Dump Loader, for example, is worth around $206,323.2 (£170,000).
A few of these within a larger underground mine complex could easily see lost value of half a million pounds buried under rubble in a collapse, and this issue is not going away. As machines become more sophisticated and expensive to produce, newer lost vehicles would represent yet more lost cash.
How well do you really know your competitors?
Access the most comprehensive Company Profiles on the market, powered by GlobalData. Save hours of research. Gain competitive edge.
Company Profile – free sample
Thank you!
Your download email will arrive shortly
Not ready to buy yet? Download a free sample
We are confident about the unique quality of our Company Profiles. However, we want you to make the most beneficial decision for your business, so we offer a free sample that you can download by submitting the below form
By GlobalData
Additionally a Cat C15 is a serious piece of equipment. It contains all manner of oils, fuels, hydraulic fluids and other materials that will, left underground, likely leach into and pollute an already dangerous site.
Similarly, this vehicle has a gross machine mass of 70,350kg, some 70 tonnes. These are serious weights to shift safely within a collapsed mine and require technical expertise as well as the right retrieval equipment to recover at all, so the retrieval of such machines pose both environmental and logistical challenges.
With such big implications from a financial and an environmental, social and governance perspective, for both shareholders in mining companies and for local communities and the recovery team itself, any innovative solution is very welcome.
Collaboration and innovation
Not only is the collaboration from Hard-Line, Murray and Beltor one that relies on technological innovation, but one where working together is a core component of delivering the solution. The partnership runs as follows: Beltor provides the Mine Extraction Device (MED), effectively a retrieval unit remotely, operated using Hard-Line's Radio Remote Control (RRC) by the extraction team from Murray Engineering.
Nikita Di Gioseffo, communication specialist at Hard-Line, says the firm's line of sight RRC was fitted on Murray Engineering's MED210 in early 2020, and since then the units have been deployed around 22 times to attempt recovery of buried loaders with a success rate in excess of 90%.
The MED takes two to five days to pull a machine safely from the rubble and can be operated remotely from a safe distance of up to 100 metres, with operators given access to critical data and live video.
With the dangers that come with machine recoveries, the emphasis remains on putting safety first. Beltor MEDs have a pulling capacity of up to 360 tonnes, and Di Gioseffo is eager to point out the safety credentials of this approach:
"The service team is able to remain at a safe distance, away from any potential dangers of the retrieval process in an underground mine," says Di Gioseffo. "In other words, by putting the machine in front of the people we are putting personnel safety at the forefront and it really is a domino effect from there."
Di Gioseffo explains that all sites and companies would have different figures for the approximate financial value of recovering lost equipment within collapsed mines, and this is not commonly shared information.
"While exact research or statistics are not available, it is not uncommon for mining equipment to get buried in mines that are involved in extracting ore of some sort.
"In the process of extracting ore, due to unstable ground conditions while digging and quarrying critical mining equipment can get buried. When that happens, companies can lose a lot of time retrieving the equipment through traditional methods such as towing the equipment out with the help of other machinery or trucks."
Di Gioseffo argues it could be several weeks before the buried equipment can be retrieved, which results in downtime and added costs for replacing the machinery, longstanding issues within the machine retrieval sector that the companies' work aims to address.
Of course, companies can just replace lost machinery. And, as is the case with any collaborative project, managing different stakeholders, companies and technological innovators adds moving parts to an aspect of mining that is already on the back foot, trying to respond to events that have already taken place. But Di Gioseffo says that comparatively, retrieving the buried machinery is the more prudent economic decision as often these machines can be repaired and be deployed on mine sites in less time than it takes to replace them entirely.
"Moreover, the traditional methods of retrieval can also pose dangers to the workers retrieving the buried machinery. When trying to pull the buried machine out, if there is some sort of displacement so the ground becomes unstable, the safety of the retrieval team is compromised further."
A flexible approach
Di Gioseffo adds that technology is evolving quickly, and that making devices and processes that can suit a range of operations is of benefit to the sector as a whole.
"Our remote control systems allow operation of heavy machinery through direct or extended line of sight through radio remote control, teleoperation, and automation," Di Gioseffo says.
"Hard-Line's technology is brand agnostic; no matter what type, make, model, or year of machinery our customers have, we can configure it to operate remotely."
Looking to tomorrow, Di Gioseffo feels that as more and more mines adopt RRC, teleoperation and automation solutions this will in turn enhance safety, continuous production and mine profitability.
"This type of mining will push the machine in front and not the person. The nature of mining is such that mining machinery does get buried and there is no way around that.
"However, we can ensure the machine operators' safety by putting the machine at the forefront and keeping the machine operators behind – far away from dangerous situations that can come up in the process of retrieving buried machinery."
As ever, the priority with operations such as these is safety, both for those involved in original incidents, and those who work to retrieve lost machinery in the aftermath. There is certainly a logic behind this; the more safely built mines are, and the safer the training of personnel and the operations within them, the lower the changes of collapse in the first place.
But if an unfortunate event does take place, putting care at the forefront of retrieval seems to offer real cash incentives too. For everyone across the industry, it seems an intelligent approach to take.