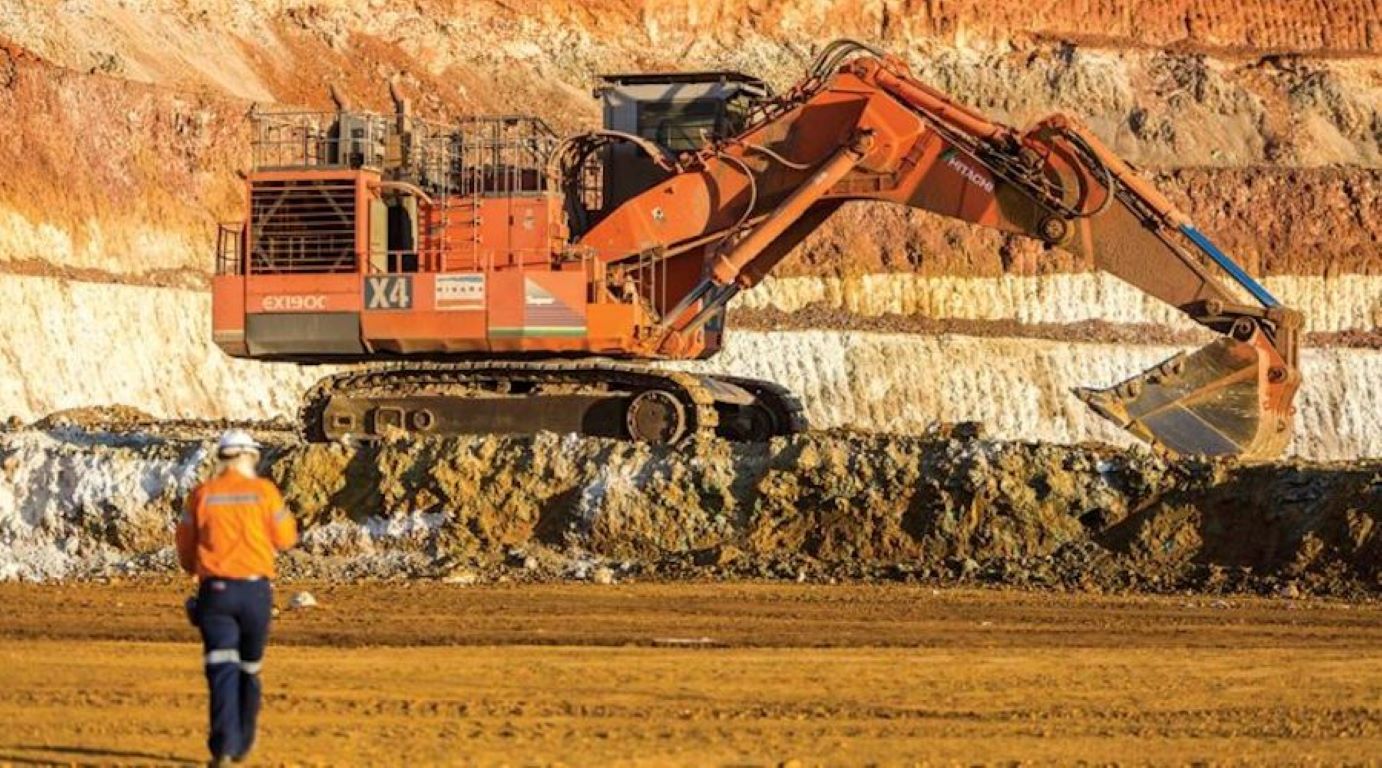 Cobalt mining is a fast-growing market due to its versatility in the global energy industry. The critical mineral is a key component in the transition towards renewable energy, providing battery minerals that power electric vehicles (EVs), with modern EVs using lithium-nickel-manganese-cobalt-oxide batteries with a cathode containing 10%-20% cobalt. The high power capacity and long life aligns well with the needs of Evs and beyond, including power tools and e-bikes.
Cobalt consumption over the last decade has tripled globally due to rising demand for electronics and EVs, and the demand is set to double again by 2035. A report shows that the global consumption of cobalt was approximately 135,200 tonnes in 2020, 800 tonnes lesser than the previous year, yet still a considerable figure. China accounted for 32% of global consumption in 2020, and the rest of Asia accounted for nearly 17.6% the same year.  
In 2021, EVs overtook smartphones and personal computers as the primary source of demand for cobalt for the first time. The Financial Times reported that the automotive industry consumed 59,000 tonnes of cobalt in 2021 due to doubled electric and hybrid vehicle sales, and each EV requires a considerable supply of the mineral.
Approximately 9kg of cobalt is used to manufacture each EV battery, and some batteries can have as much as 20kg. According to the International Energy Agency (IEA), the transition to net-zero will change according to people's participation in achieving it, such as consumer choices on transport. "We estimate that around 55% of the cumulative emissions reductions in the pathway are linked to consumer choices such as purchasing an EV, retrofitting a house with energy-efficient technologies or installing a heat pump," the IEA report said.
With high demands, and increasingly high standards of ethical compliance in mining, many companies are looking to new sources of cobalt, creating a unique opportunity for Australian miners.
Struggling for ethical compliance
The Democratic Republic of Congo (DRC) supplies around 70% of the world's cobalt, making it the top producer globally, ahead of Chinese companies and London-listed Glencore.
Siddharth Kara, a fellow at the Harvard TH Chan School of Public Health and the Kennedy School, researched human trafficking and child labour for two decades. He claimed that there was no such thing as a "clean" supply of cobalt from the DRC.
He said: "You have to imagine walking around some of these mining areas and dialing back our clock centuries. People are working in subhuman, grinding, degrading conditions. They use pickaxes, shovels, stretches of rebar to hack and scrounge at the earth in trenches and pits and tunnels to gather cobalt and feed it up the formal supply chain."
Human rights organisation Amnesty International said it estimated 40,000 children are employed in artisanal mining in the DRC. The country's informal cobalt mining, which employs almost 200,000 people, remains barely regulated, with reports of inhumane working conditions and workplace accidents across the sector.
Mark Dummett, business and human rights researcher at Amnesty International, said: "The glamorous shop displays and marketing of state-of-the-art technologies are a stark contrast to the children carrying bags of rocks and miners in narrow man-made tunnels risking permanent lung damage. It is high time the big brands took some responsibility for mining the raw materials that make their lucrative products."
In order to choose ethical means of mining and not support the human rights abuses in the DRC, large mining companies have shifted their interests towards countries like Australia or Morocco. According to the Financial Times, although producers opt for sourcing cobalt from different regions with better regulations, these strategies do not make sense practically. Often sourcing cobalt from other countries is more expensive for the companies involved, and such is the DRC's dominance of the global cobalt supply that buying cobalt from another part of the world is likely to yield minerals first mined in the DRC.
Growing demand from foreign countries
German carmaker BMW announced in 2019 that the company would source cobalt for EVs and batteries directly from Australia and Morocco to ensure ethical mining. Similarly, a spokesperson for Glencore told Reuters that the company would supply cobalt from the Murrin Murrin mine in Western Australia for EV production, which produced 2,900 tonnes of cobalt in 2018.
Beyond these individual examples, the greater push for more ethically-sources cobalt has led to new relations between importing and exporting countries. India imported $69,100 worth of cobalt ore in 2021, primarily from the UK, and has invested in domestic production with mines in Jharkhand, Odisha, Rajasthan and Nagaland, to name a few.
India has offered $2.4bn worth of incentives for companies to build battery cells locally for EVs. "India is not self-sufficient in nickel, and it can create a big problem for India unless you can develop a domestic supply," said International Seabed Authority secretary-general Michael W Lodge. "But, the seabed contains all the nickel to meet India's domestic demand, if India wants to become a leader in critical minerals globally, India has the potential to do that. Similarly, India does not have any secured source for cobalt. But, the seabed offers that source."
India-based mining company KABIL signed a joint venture with Australia's Critical Minerals Facilitation Office to explore for new lithium and cobalt deposits in Australia. The companies will carry out "joint due diligence of select greenfield and brownfield projects to identify Lithium and Cobalt mineral assets for final joint investment decisions and acquisition," the statement from the Indian government read, and is a clear example of major industrial players looking to Australia as a source of cobalt.
Australian production
This emphasis on domestic production has yielded results. Australia exported approximately $90,900 worth of cobalt ore in 2021, mainly to Malaysia, and imported cobalt primarily from the UK and Finland. Glencore's Murrin Murrin nickel-cobalt mine in saw 14% year-on-year growth in cobalt output in 2020, helping push Australia to become the third-largest producer of cobalt in the world.
In July 2022, Australia's state and federal governments insisted teams of geologists look for cobalt in mine waste as the country aimed to diversify its clean energy minerals export such as nickel, cobalt and lithium. According to the Financial Times, "The scale of the cobalt opportunity in these tailing dams and dumps would mean that we would not be making 3,000 or 4,000 tonnes of cobalt [a year], but four or five times that, if we were to bring that to the market," Cobalt Blue CEO Joe Kaderavek said.
Kaderavek added: "Globally, 98% of cobalt is a byproduct of copper or nickel. In the case of copper it's 60% of that market. And in nickel's case, it's around 38%. Cobalt is essentially an accidental metal for everyone except us."
It is clear that Australia has stepped up to be one of the largest producers of cobalt in the world, but the country will have to ensure mining regulations are enforced to remove the possibility of illegal mining. The DRC exists as something of a warning to other would-be cobalt miners, and as demand for EVs is set to continue growing, and the demand for lithium and cobalt will increase simultaneously.