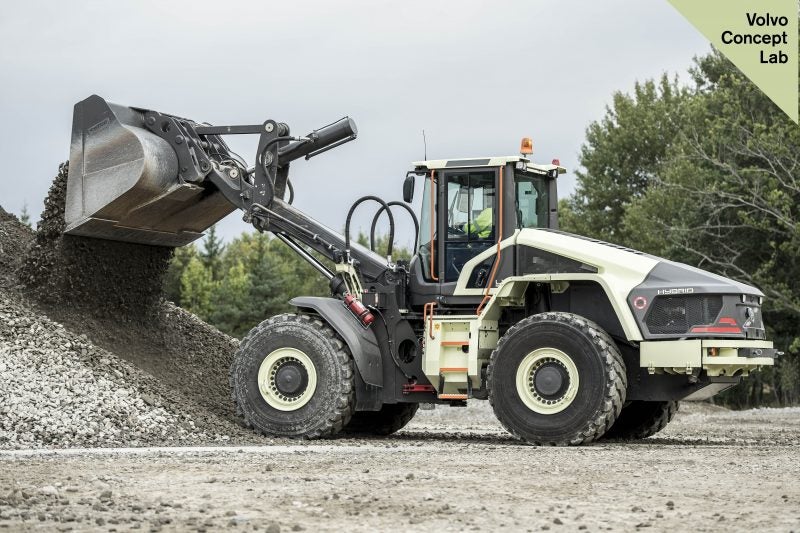 It is fair to say that electric vehicles (EV) have undergone a revolution in the last decade or so. Once a novelty, EV's are becoming increasingly prevalent, with governments like the UK investing in electric buses while electric taxis and cars have become commonplace.
Battery powered mining vehicles are an attractive proposition for sustainable operations. They produce less damaging emissions and hybrid vehicles save on fuel.
They also produce a knock on effect of reducing costs for things such as ventilation and air conditioning and in many cases perform their tasks much better than diesel trucks of the same standard.
However, as most of the new vehicles are powered by lithium-ion batteries, it may further spur the need to mine lithium. This in turn can lead to pollution of the soil and rivers where it is mined, leading to a circle of environmentally dangerous mining producing environmentally friendly batteries.
The future of mining vehicles may be battery powered, but diligence is needed on what type of battery will be used.
Caterpillar R1700XE
American construction machinery company Caterpillar unveiled the R1700XE in April 2019. Powered by lithium-ion batteries, the R1700XE has the MEC-500 on-board charging system for rapid charging that will allow for onboard charging of the batteries. The R1700XE has a number of benefits over the standard diesel models.
Caterpillar state that the R1700XE can reduce ventilation costs as it generates less heat and dust, sp extensive mine air conditioning systems could be reduced. As such, this would reduce the operating costs of a mine.
Through testing, Caterpillar found that compared to the diesel powered R1300 model, the R1700XE total energy costs decreased by 'ten-fold' and there was an 'eight-fold' decrease in generated heat. The XE was also less noisy and had reduced tire wear compared to the R1300.
Caterpillar currently has 350 patents for electric driving products such as the D6 XE crawler bulldozers and 988K XE wheel loader.
The Caterpillar R1700XW is reported to reduce total energy costs by ten-fold compared to older models. Credit: Caterpillar
Epiroc Minetruck MT42 Battery
Swedish company Epiroc has unveiled a series of electric vehicles since 2016. In November 2018, it unveiled its second generation of electric vehicles for mining.
This includes the Minetruck MT42 Battery, the largest battery-operated mining truck on the market with a 42 tonne payload capacity. Like the R1700XE it uses lithium-ion batteries and it hauls material faster than its diesel-powered rivals, producing 'unheard of' speed inclines.
The MT42 produces zero emissions as it does not emit toxic gases such as nitrogen oxide and carbon monoxide and also has fewer components, which leads to longer time between services subsequently lowering running costs.
Other electric vehicles in Epiroc's fleet include the Scooptram EST1030, a loader with a ten tonne capacity and a top speed of 15 kilometres an hour. As it is 100% powered by electricity, the EST1030 consumes 70% less energy than similar diesel loaders.
Epiroc released its second generation of electric mining vehicles last year, some of which are 100% powered by electricity. Credit: Epiroc
Volvo HX2 load carrier
Volvo has unveiled a series of mining vehicle prototypes in recent years.
Volvo has the HX2 load carrier, the upgrade from the HX1, which has a 50% improvement on fuel efficiency compared to its counterparts. Volvo also has the LX1 prototype electric hybrid wheel loader. Having been tested for hundreds of hours, the LX1 has been found to provide a 50% improvement in fuel efficiency and a 35% reduction in greenhouse gas emissions.
Volvo is also working with companies such as Telia and Ericsson to develop a 5G network at its facility in Eskilstuna that will eventually lead to remote controlled vehicles and autonomous operations.
The company has been testing these prototypes at the Vikan Kross quarry near Gothenburg, Sweden. Owned by Skanska, it underwent a ten week experiment to become the world's first emission free quarry. In November 2018 it was reported that there was a 98% reduction in carbon emissions, 70% reduction in energy costs and 40% reduction in operating costs at Vikan Kross.
The Volvo HX2 load carrier is said to be 50% more fuel efficient than the older HX1 model. Credit: Volvo