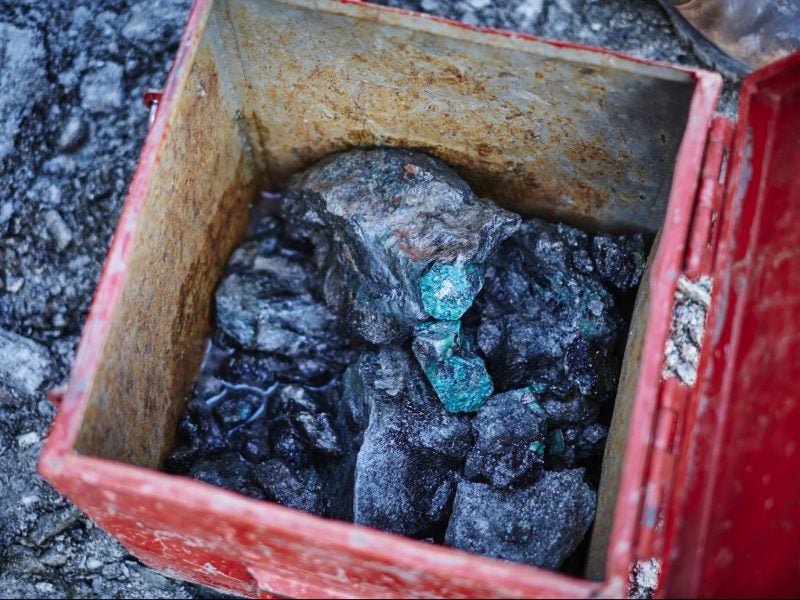 The Covid-19 pandemic has led to temporary mine closures worldwide, as governments mandate non-essential businesses to close temporarily in order to suppress the spread of the virus. Aside from the production hit that these temporary mine closures lead to, there have been increasing concerns around illegal mining activity, which poses a risk to mineworkers as well as local communities.
Mozambique
On 22 April, Gemfields Group announced that they had suspended all but critical operations at their Montepuez ruby mine in Mozambique. This closure has coincided with the government of Mozambique temporarily allowing the release of prisoners to reduce the risk of outbreaks of Covid-19 in prisons. In the town of Montepuez, approximately 150 illegal miners have been released, sparking fears that Gemfield's mine, the largest active ruby mine in the world, could be vulnerable while it operates with a skeleton crew.
Gemfields is no stranger to illegal mine activity on the site, and has recorded recent attacks on security teams at the mine. In February this year, 800 illegal miners invaded the ruby mine, leading to a series of tunnel collapses that killed more than a dozen people.
In response to the closure, the company has increased the size of Montepuez mine's security teams, equipping trained members of the team with firearms and deploying patrol dogs.
Montepuez is located in the Cabo Delgado province of Mozambique, a relatively impoverished region and the epicentre of Mozambique's Covid-19 outbreak – multinational oil and gas company Total recently had to put their $23bn natural gas project in the region under quarantine following an outbreak at the operation.
Brazil
In Brazil, illegal mining in the Amazon is estimated to generate upwards of $1bn each year. President Jair Bolsonaro has made no secret of the fact he'd quite like that money flowing through the government purse, and in February he unveiled a bill that would allow commercial mining on indigenous lands. It was one of his most controversial campaign pledges, with Bolsonaro claiming the native population occupies too much land – 13% – and is depriving the country of economic growth.
"We can't keep living like poor people on earth that is so rich," the president said in 2019.
Brazilian officials and NGOs warned of the potentially calamitous effects of Covid-19 outbreaks on highly vulnerable indigenous populations across the Amazon region, with Brazil's Federal Public Ministry going as far as to warn of a "risk of genocide" if the nation did little to protect native populations from the coronavirus.
Falling environmental regulations and strong gold prices have seen illegal miners step up their efforts to pillage indigenous lands in recent years, and NGOs have been particularly concerned that the health crisis could provide a means for illegal miners to step up their incursions into native territories. On March 31, Zezico Rodrigues Guajajara, a prominent indigenous leader from the Araribóia indigenous territory in Brazil's Amazonian state of Maranhão, was murdered, the perpetrators suspected to be illegal loggers who had repeatedly threatened his life.
Democratic Republic of Congo
The governor of the Democratic Republic of Congo's gold-rich Ituri province recently warned of increased violence on and around mine sites, owing to disruptions to the local gold price because of the Covid-19 pandemic.
Artisanal mining groups using rudimentary tools and techniques have been a bane for the Ituri province, with fraudulent reporting of production in the area only exacerbating the problem. Measures to suppress the spread of Covid-19 have disrupted the supply chains for artisanal gold miners in the DRC, with IMPACT reporting that 79 out of 85 gold trading houses in one area of Ituri have closed down because of a severe lack of demand.
This has fuelled the need for artisanal miners to look internationally for sales. Reuters quoted Alain Goetz, who set up Uganda's African Gold Refinery, as saying: "For gold dealers, [Covid-19] is a once in a lifetime opportunity, but only if you can get it out of Africa and turn it into cash."