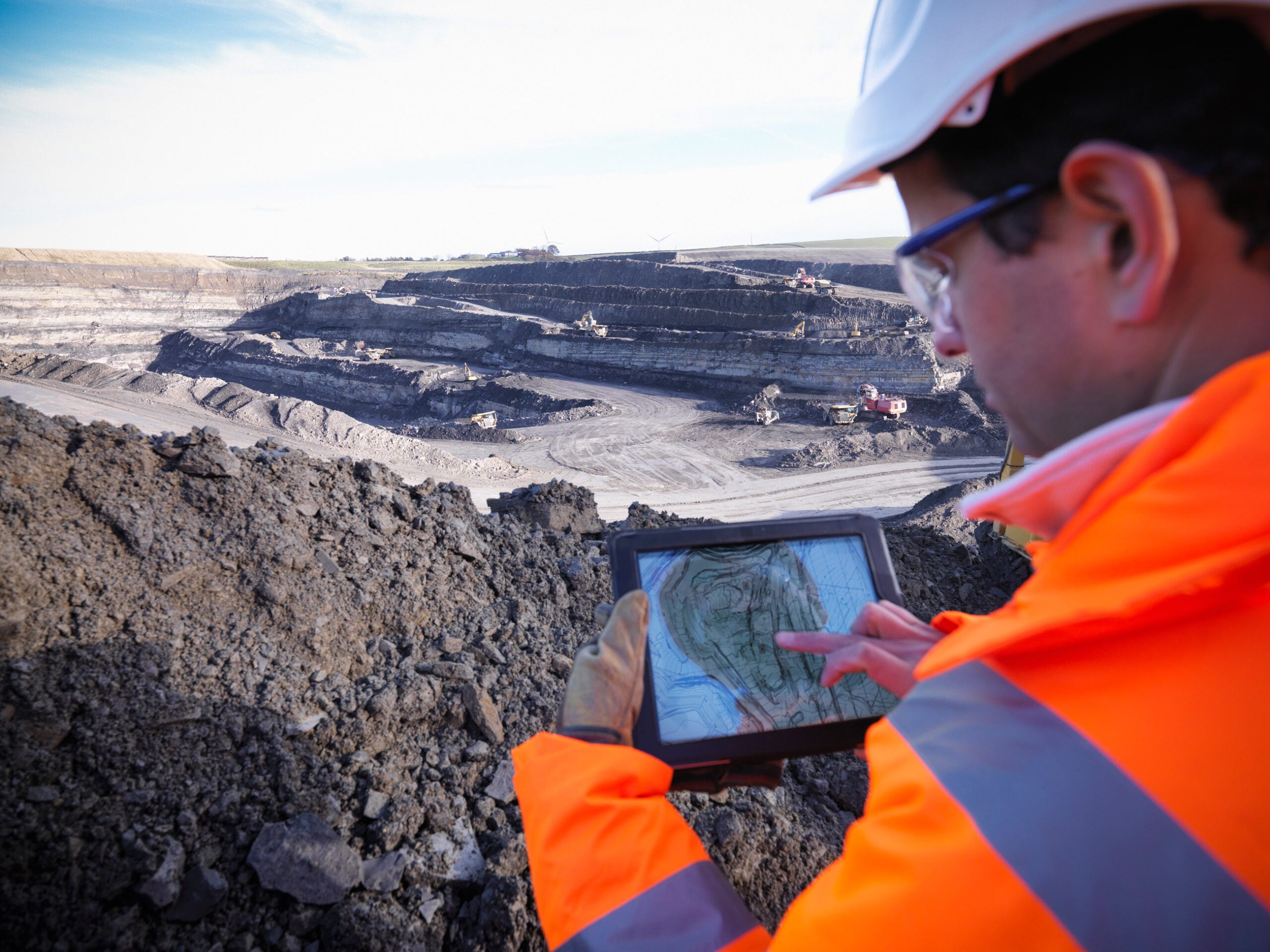 It's no secret that 2020 has been an unexpectedly difficult year across industries, with the Covid-19 pandemic bringing unique challenges, and the mining sector has not been immune. Faced with temporary mine closures and nationwide movement restrictions across Q1 and Q2, mining companies have since been gradually ramping up operations, with something of a new definition for mine safety now that preventing outbreaks of Covid-19 has risen to the top of the agenda.
As the balance between mine production and worker safety becomes a precarious tightrope, digitisation and automation have come to be seen as a potential silver bullet, a way to increase production back to pre-pandemic levels while reducing the physical proximity of on-site workers and, crucially, preventing the chaos of early 2020 from repeating.
It's perhaps fortuitous that Oren has launched in the midst of this pandemic, with the marketplace aiming to become a "one-stop shop" for the kinds of digital solutions and innovative technologies that have piqued the interest of mining executives in recent months.
IBM and Shell: a "natural collaboration"
Oren's proposition goes two ways: the platform allows mining companies access to a range of software, services, and digital solutions to accelerate their digital transformation while simultaneously allowing developers to efficiently get their products to potential mining clients. Hosting proven technologies and innovative solutions on one platform is one way that Oren is solving the problem of discoverability – making these solutions and services more visible to more potential buyers. It's Amazon for the mining sector.
The platform "brings together the world's most innovative technologies and tools in one place to help mining companies digitalize existing workflows, quickly accelerate productivity, and support their sustainability, safety, and modernisation goals," Carol Chen, VP lubricants global marketing for Shell, says. "Oren is a very natural collaboration – Shell and IBM have been leaders in providing solutions to mining and industrial customers for years."
Nicoline Braat, Partner at IBM iX – the global design arm for IBM Services – explains the rationale behind the partnership: "Shell brings its expertise as the leader in energy and lubricants services, backed by strong B2B mining and industrial ecosystem relationships and 100+ years in industrial operations with a global integrated value chain. IBM is a leader in cloud, AI, data, and analytics solutions, with strong mining and industrial digital services spanning 100+ years in technology, global innovation, and services.
"It's an obvious synergy for a leading energy company and the leading technology and business services company to come together for this mining marketplace initiative."
Accelerating digitisation and automation in the mining industry
While Covid-19 presented itself as an unparalleled challenge to the mining industry, prior to its emergence miners were still reckoning with how to overcome a number of long-term hurdles. Perhaps the most significant conversation in recent years has centred around sustainability and lessening the adverse environmental effects of mines.
Technology has long been seen as an aid in these challenges, with the past decade seeing steady uptake across automated equipment, remote operations centres, and industrial internet of things solutions in areas such as fleet management and air quality monitoring. These will still be present after the more immediate challenge posed by the pandemic, and Oren hopes to play a key role in driving the mining industry forward
"The mining industry needs to quickly adapt its operations by accelerating its digitalization and resiliency," Chen says. "The Oren marketplace creates a new model as to how mining companies can purchase proven digital solutions and services, and how solution developers can better make them available to the industry.
"As the mining industry moves forward, to remain competitive companies must start to recognise the benefits and long-term saving opportunities that new technologies can bring. Digitalisation is the future of mining, embedding intelligent workflows that will aim for extreme automation to predict and prevent machine failure, avoid safety hazards, and increase yield from operations.
Oren was developed following more than 350 interviews with players across the mining industry, and this market research found that customers largely reported 80% of the same pain points. These concerns include the difficulty to aggregate data to make actionable insights, managing the energy transition, and how to deploy autonomous technology in a way that doesn't affect the safety of employees. Products and services on the Oren platform have been focused on providing solutions for these challenges and others highlighted by the research: sustainability, remote work, health and safety, asset maintenance, and operational efficiency.
An ambitious future for the digital marketplace
Since its launch, the Oren team has been working to review and add new products and services to increase the range of services on offer. Already, the platform hosts solutions from Shell and IBM, as well as third party offerings such as BGC Engineering's Ada platform. Ada provides holographic visualisation of a mine site, allowing stakeholders to visit an interactive digital version of a project site, and visualise what future developments on the site could look like.
Discussing the expansion of Oren's offering, Chen says: "As the platform increases in use, customers will be able to extract insights related to technology trends being applied in the industry and what areas the sector is investing in, which will help them determine how they are doing on the digital transformation journey.
"For service providers or sellers, they will gain insights that are useful for product improvement and that can drive innovation based on what resonates with the customer base and other users of the platform."
In response to feedback since launch, Oren developed Oren RM, a digital audit service to help identify gaps in a mining company's digital transformation strategy, and to provide a roadmap of potential solutions based on the company's priorities, budget, and time constraints.
Braat is optimistic about Shell and IBM's combined ability to bring together buyers and sellers on Oren, and says that "if Oren proves successful, we believe that the Oren marketplace can be opened up to other sectors and other sellers that might have digital solutions and technologies that specifically benefit the digital transformation of those sectors."