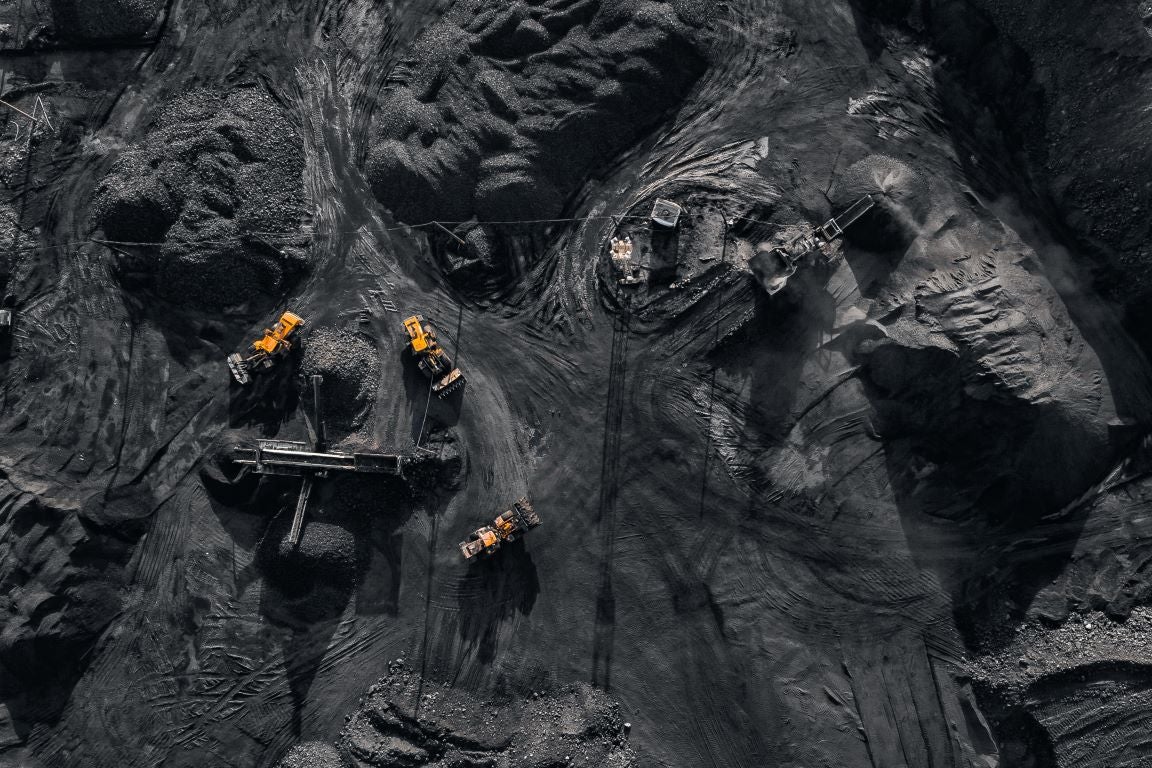 Lockdowns and social distancing measures induced by the Covid-19 pandemic saw global acceleration towards automated processes across almost all industries. In particular, automation in the mining and metals sector has been hailed by companies as central to safety and productivity improvements, as well as profit increases.
As one of the biggest mineral producers in the world, Australia's mines are automating fast to keep up with internal and external competition. The country already boasts the largest population of autonomous mining trucks by some way; in 2022, it had a fleet of 706, up from 561 in 2021. This is four times more than Canada, who holds second spot with 177 trucks in 2022, with China sitting in third with 69.
Physical, or operational (OT), automation, such as driverless trucks and equipment, comes hand-in-hand with IT automation, which involves automated software processes and AI programming. Recent developments in both OT and IT automation have driven advances in mining production and efficiency, but questions remain as to how this will affect the mining workforce in the long-term.
A mixed fleet united
In January, Epiroc and ASI Mining announced the completion of a new autonomous haul truck solution for iron miner Roy Hill's mixed fleet of 96 haul trucks. The new technology, now ready to commercialise after a two-year testing phase, is significant because it is interoperable and scalable regardless, leaving the technology 'equipment manufacturer agnostic'.
In theory, any company will be able to use it, removing the need for mining companies to commit to a single truck manufacturer for years, or even decades.
Eventually, the technology will be used to convert Roy Hill's fleet of 96 trucks to driverless operation. Ten haul trucks have already been converted using on-board automation systems to navigate the mine's virtual map and communicate with other vehicles and with a remote operations centre over 2,000km away in Perth.
According to Epiroc, the test fleet is meeting "desired safety metrics". It is also hitting higher productivity targets than conventional manned trucks. The fleet works tirelessly, making them more efficient than vehicles operated by human workers, who need to take breaks. Autonomy replaces, as Rio Tinto put it in an explanation of its autonomous Gudai-Darri mine, the "weary driver".
Connectivity underground
Elsewhere, Newcrest announced in February that it will begin trialling advanced 4G long-term evolution and 5G mobile technology underground at its Cadia Valley Operations in New South Wales, in an "ongoing quest for productivity, efficiency, and safety". The trial network will be deployed in the next few months in partnership with Ericsson and Telstra Purple, utilising Ericsson's private 5G solutions to assess cellular approaches to coverage and capacity needs.
It will also include the use of various 4G and 5G radio types, massive- and multi-user multiple-input-multiple-output antenna systems for advanced connectivity requirements, and signal booster technology, also from Ericsson.
The development reflects a growing focus within the mining industry on wireless connectivity as an extension of IT automation. Companies are continuing to embrace advancements in 4G and 5G to advance connections to robotic OT autonomy within mine operations. Autonomous trucks, for example, are dependent on wireless communications to function effectively because their software relies on sent and received data as well as GPS to navigate surface and underground tunnels.
A recent report has predicted that 5G in the mining industry will grow exponentially in the next six years, with strongest demand for the technology coming from the surface mining sector.
Drone operation and AI
Drone autonomy also relies on 4G and 5G connectivity to operate successfully. With the help of rapid advancements in AI, the application of autonomous drones in mining are aiding improvements to mining efficiency, accuracy and safety. Drones can provide visual and physical access to difficult-to-reach or unsafe parts of mines, as well as ariel views of mine sites, which are critical to mapping quickly and accurately. They can also monitor mining equipment and infrastructure for wear and tear, enabling timely maintenance and prolong equipment lifetimes, ultimately reducing costs for mining companies.
At a webinar session in March, CEO of Australian drone service Delta Drone International Christopher Clark explained how recent advancements in AI are impacting drone autonomy in the mining sector.
"By combining drone autonomy and AI, a unique recipe begins to take shape," said Clark. "We can detect people and vehicles by applying AI models to thermal imagery captured by drones. When combined with autonomous drone-in-a-box solutions in dangerous areas, it enables frequent drone flights that only activate when a vehicle or person is detected, presenting an exciting opportunity for drone autonomy and AI to collaborate."
Autonomous AI software also allows companies to integrate alarm monitoring systems into drones. This enables drones to autonomously take off from docking stations when an alarm is triggered, fly to precise, programmed locations, capture videos of a potential emergency, relay them back to the relevant command centre and return to the dock, all without the need for human interference.
Miner safety or worker shortage?
The mining sector has already suffered several environmental and human rights crises so far this year. Protests and strikes by workers, environmentalists, and indigenous communities over damage to local livelihoods, environmental harm, and poor working conditions continue to plague various mines globally. Recently in Australia, two miners at Dugald River mine in Queensland died while operating a utility vehicle that fell into a 25m-deep excavation hole.
Automation in mining is cited as a necessary step in reducing incidents such as this, principally by removing the need for humans to be present in dangerous situations. Certainly, the tragedy at Dugald River could have been prevented had the miners been absent from the vehicle in the first place. But beyond the potential safety benefits automation brings exists an entirely separate problem: now, there isn't enough work, and there aren't enough workers.
A depletion in demand for machinery operators and labour workers brought on by automated equipment has led to a shift in the mining workforce. As the industry moves further towards automation, algorithms, and software development, a need for technically trained, or "skilled", workers to use and improve new technology has emerged. According to McKinsey, the growing requirement for miners to be tech-savvy will result in an estimated 1 in 16, or around 100 million, workers globally needing to change jobs by 2030.
Simultaneously, mining companies are experiencing a growing shortage of skilled employees in the industry's expanding specialised departments, such as mine planning, process engineering and data science and automation. This trend is expected to continue, principally because mining is not currently an aspirational industry for young technical talent due to the sector's relatively poor ESG reputation. In Australia specifically, there has been an approximate drop of 63% in mining engineering enrolment since 2014.
So as automation improves production rates inside mines, it also hinders mining companies' expansion capabilities as the skills required to use and maintain the technology become increasingly scarce. However, some districts are already planning ahead; the Queensland government announced in December a $3m workforce development plan to upskill the existing labour force in its mining sector in an attempt to combat the expanding skills shortage, and it remains to be seen how human and autonomous workers will be balanced in the future.