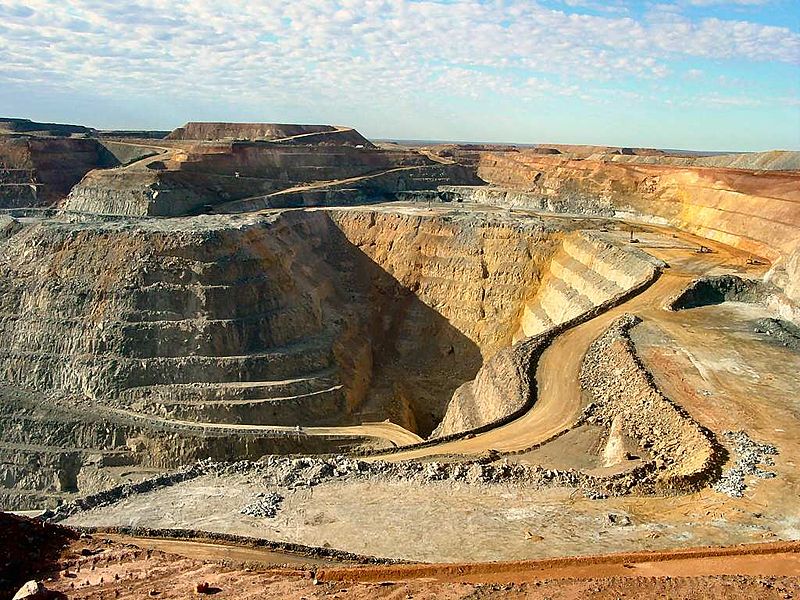 Goldcorp and Newmont Mining have secured approval from the Government of Korea for their previously announced merger, a deal valued at $10bn.
Through the Korea Fair Trade Commission, the Government of Korea issued a letter stating that the proposed combination is not in violation of Article 7 (1) (Restriction on Business Combination) of the Monopoly Regulations and Fair Trade Act, thereby clearing the previously announced transaction to proceed.
Last month, Newmont signed a definitive agreement to acquire all of the outstanding common shares of Goldcorp.
---
The Hancock Corporation, Hancock Prospecting's wholly owned subsidiary, launched an all‐cash offer worth up to $591m to acquire the remaining shares in Australian coal explorer Riversdale Resources.
Hancock proposes to acquire the 80.2% stake in Riversdale, in which it currently owns 19.8% of issued shares, at a price of $2.20 per share.
If Hancock's control over the company exceeds 50% on a diluted basis prior to the closing of the offer, the company will increase the offer price to $2.50 per share, as detailed in its bidder's statement.
---
British Columbia (BC) announced its 2019 budget, which includes a C$20m fund to create an 'independent oversight body' to ensure safe operations and provide a thorough auditing service, for the Canadian province's mining sector.
The fund will last for three years, and allow the new body to hire up to 65 full-time employees to oversee operational safety.
The provincial government claims that the sector employs more than 30,000 people and is responsible for generating more than C$8bn for the local economy. The budget aims to further incentivise investment in the province's sector. The plan makes permanent the mining flow-through share tax credit and the BC mining exploration tax credit, both of which previously existed on temporary bases.
Each tax credit is valued at up to 30% of the province's mining expenses.
---
Around 20 people died following a collision that occurred between a truck carrying sulphuric acid to Glencore's Mutanda Mine in the Democratic Republic of Congo and two other vehicles.
The accident is believed to have taken place 50km from the copper and cobalt mine in the southeastern area of the country.
Reuters cited Glencore, which commented that a logistics company contracted by Mutanda Mine owns the truck.
---
Canadian company Barrick Gold made a proposal to combine with gold and copper producer Newmont Mining in an all-share transaction.
Barrick Gold president and CEO Mark Bristow said the proposed merger is expected to unlock more than $7bn of pre-tax value.
A major portion of this value would be generated by combining the two companies' assets located in Nevada, including Barrick's mineral endowments and the processing plants and infrastructure of Newmont.
---
Titan Minerals signed a binding agreement to acquire all of the issued and outstanding common shares of Core Gold for C$72m ($54.7m).
The merger of the two companies will create a diversified gold company, which will focus on Latin America and have a portfolio of exploration, development and production assets in the emerging mining jurisdictions of Ecuador and Peru.
As part of the merger, Titan expects to issue around 319,505,438 Titan Shares, assuming a 10:1 share consolidation of Titan shares, and 83,772,324 options.
---
The Brazilian state of Minas Gerais, where a burst dam at a Vale iron mine near the town of Brumadinho triggered one of the country's greatest environmental disasters, has passed a law banning the construction of upstream dams.
The law, passed on Monday by Governor Romeu Zema following approval of the state's legislative assembly last week, follows a nationwide ban on the dams.
A similar bill was proposed to the state government in 2016, following the collapse of a dam at the Samarco project, owned by Vale and BHP, which killed 19 people, but the proposal was defeated.
Under the new law, mining companies will be prohibited from building upstream dams in the state and will have three years to decommission existing structures. The law also tightens the permitting requirements for new mining projects, with new operations needing three types of permit ahead of construction, and clarifies that mining companies are solely responsible for disruptions and accidents at their operations.
---
Rio Tinto Exploration (RTX) made a copper-gold mineralisation discovery at the Winu project in the Yeneena Basin of the Paterson Province, Western Australia.
The discovery at the Winu project, which is located 130km north of the Telfer mine and 350km south-east of Port Hedland, was made when RTX was conducting a programme to find copper mineralisation in the Paterson Province.
Eight reverse circulation (RC) and 20 diamond holes drilled on exploration licence E45/4833 between December 2017 and the end of last year, totalling 13,286m, were part of the exploration programme.
---
Private equity firm Cupric Canyon Capital's Khoemacau Copper Mines signed deals to generate $565m in funding to start construction at its Khoemacau copper-silver underground mining project in Botswana.
The project funding includes a $275m senior debt facility from Red Kite Mine Finance, a $265m silver stream and a $25m subordinated debt facility from Royal Gold's wholly owned subsidiary RGLD Gold (RG AG).
Khoemacau Copper Mines will use the financing package for construction of the 3.6Mtpa starter project at Khoemacau.
---
Canadian company Dundee Precious Metals (DPM) has selected Exyn Technologies' Advanced Autonomous Aerial Robot (A3R) to advance its initiative for the digitisation and automation of its underground gold mining operations.
The fully autonomous robot is used for data collection in GPS-denied environments. Customers in the US, Latin America and Europe are already using it as a service.
Dundee Precious Metals Digital Innovation vice-president Theophile Yameogo said: "The Exyn A3Rs allow frequent and high-resolution mapping of underground environments while reducing risks to personnel."