Mining growth markets: the world's hidden mineral treasures
Hidden in untapped corners of the world, there are still vast resources to cater for ever increasing mineral demands. Elisabeth Fischer scans the planet to profile the most exciting yet often dangerous mineral deposits of the world, ranging from rare earth minerals in Afghanistan, copper in Zambia and gold and uranium in Greenland, to the coal of the Ukraine and magnesite in North Korea.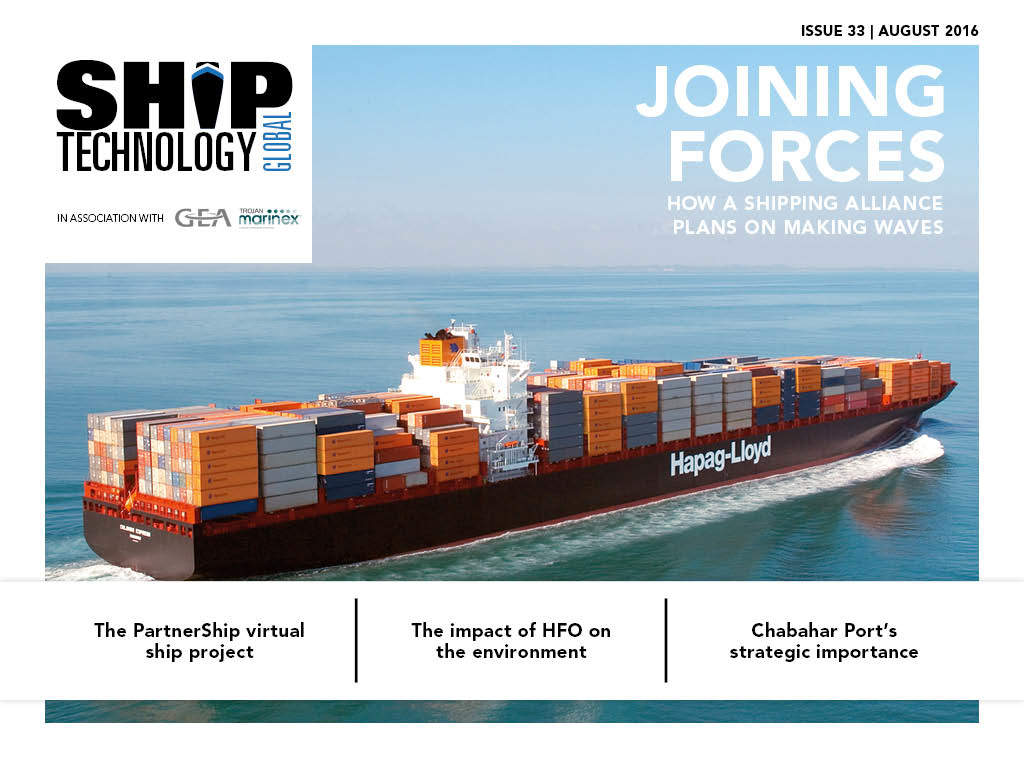 The mining industry has been in transition for years, with an ever-growing demand for minerals fuelled by the growth of emerging countries hungry for new resources. And, as development projects become more complex and more and more remote, supply is increasingly constrained.
In 2011, growth markets represented almost one-quarter (24%) of the global mining mergers and acquisitions, nearly 50% higher than in 2006, according to market researchers PwC. The importance of growth markets such as China and Africa continue to grow, and they are set to emerge as significant mining countries with unparalleled resource potential.
But to keep up with demand, the industry will increasingly have to look at some of the untapped frontiers of mining. Whether it is reports of rare earth minerals in Afghanistan, copper in Zambia, coal in the Ukraine or gold in Greenland, there are still immense reserves lying hidden in every corner of the world, just waiting to be discovered and exploited.
Greenland: uranium is the barrier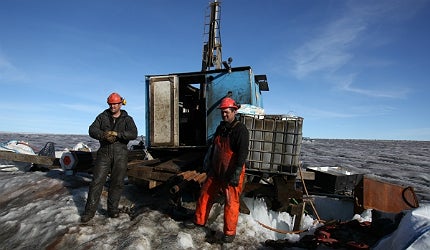 Greenland's mineral deposits include zinc, lead, gold, uranium and iron ore.

---
For years, Greenland has been called the last mining frontier. But only now that climate change and the warmer weather have melted the solid sheets of ice which covered huge parts of the country for centuries, the land has revealed its metals and mineral riches. This has resulted in a mining boom on the island, which is a self-governing dependency of Denmark.
"The unique geology of Afghanistan has gifted the country with vast mineral deposits, holding great promise of wealth and prosperity."
The vast mineral deposits include zinc, lead, gold, uranium and iron ore. Mining company Angel Mining started its first Greenlandic production in 2010 and the first iron ore mine, the Isua mine, owned by London Mining, is going into production in early 2015.
New investors seem to be queuing to get their share in Greenland's mining sector. During a trip to Denmark in June 2012, the Chinese President Hu Jintao said that Chinese investors are preparing to put DKK13bn ($2.14bn) in an iron mine near the capital city Nuuk, reported by the Copenhagen Post. In addition, a South Korean group wants to invest DKK15bn ($2.47) into the Kvanefield rare earth mine in the south of the island.
One obstacle has, however, been the government's zero-tolerance policy for uranium mining or any mining that involves uranium. Most of the minerals can only be extracted with uranium as a by-product. In 2010, the government allowed mining companies to explore the prospects for potential uranium mining and gave Greenland Minerals and Energy (GME) the go-ahead to include uranium in its exploration phase.
Due to the high content of radioactive elements the company could not complete any feasibility studies without violating the zero-tolerance policy. Greenland continues to uphold its ban on mining radioactive elements, even though the pressure has been growing to change this to allow uranium by-products if other minerals are the primary targets.
Afghanistan's vast mineral deposits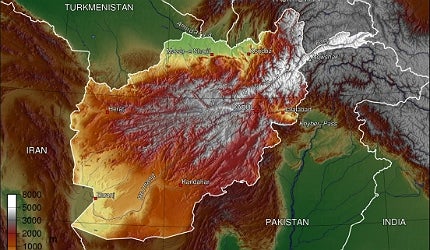 In 2010, Pentagon officials and US geologists discovered $1tr in untapped mineral deposits in Afghanistan.
---
The unique geology of Afghanistan has gifted the country with vast mineral deposits, holding a great promise of wealth and prosperity. The country's diverse ecological foundation has resulted in more than 1,400 different types of raw materials recorded to date, including gold, copper, lithium, uranium, iron ore, cobalt, rubies, natural gas and oil.
"To give a second breath to our coal industry is the requirement of time and priority for our state."
In 2010, Pentagon officials and US geologists discovered about $1tr in untapped mineral deposits, which it was thought would revolutionise Afghanistan's economy and perhaps even the nature of the war. Today, the country faces the daunting outlook of a radical cutback of foreign aid, which currently makes up about 90% of its revenue, and some see mining as the only solution to sustain the country.
Multinational mining companies have however been slow to invest and reports of corruption and insufficient regulations and missing environmental protection laws put the country's economic and political stability in doubt.
So far, the Afghan Government has auctioned two mega-mines; a copper mine in Aynak and a massive iron mine in the central Bamiyan province to Chinese and Indian state companies. But four years after Chinese MCC won the contract for Aynak in a deal worth $800m (and an alleged $30m bribe to the then minister), mine development progress is still slow and it is uncertain if the mine will take up its operation as originally planned in 2014.
Ukraine mining: all for coal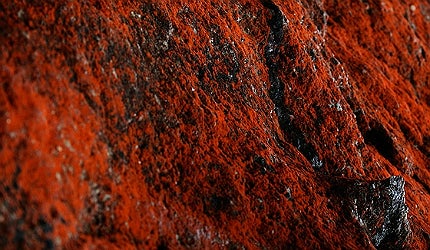 So far, Ukraine has produced 43 million tons of coal in 2012
---
A 2011 study by ICD Research estimates that the Ukrainian mining industry is worth more than $5bn and has a total mineral production volume of more than 170 million tons. The mining industry has become a major economical driver for Ukraine in recent years, accounting for 4.4% of its GDP, and this is expected to grow further in the next few years.
---
Related project
---
The Isua iron ore project is located in Greenland, approximately 150km north-east of Nuuk.
---
The boom is particularly driven by the country's coal industry. Since the beginning of 2012 alone, it has produced 43 million tons of coal, according to figures from the Energy and Coal Industry Ministry of Ukraine.
The further development of the coal industry and energy potential of the coal-heavy area the Donets Basin is a priority for the Ukrainian Government. "To give a second breath to our coal industry is the requirement of time and priority for our state," said Ukraine President Viktor Yanukovych, during his speech at the celebrations of the 80th anniversary of Donets region, in July 2012.
"Until late, coal was considered to be the unsalable energy raw. However, the current processes in the global energy market show it is not so," he added.
Yanukovych admitted that problems, such as safety issues, a number of recent mine accidents and low production outcomes, require innovative solutions. About 80% of the country's state-managed coal mines are loss-making, claimed Kiev-based newspaper Kommersant-Ukraine in June 2012, writing that the country will seek to sell state-owned coal mines with the largest deposit in 2013. This restructuring and privatisation of the industry is expected to improve both safety and productivity of mines.
Zambian mining: coppery dreams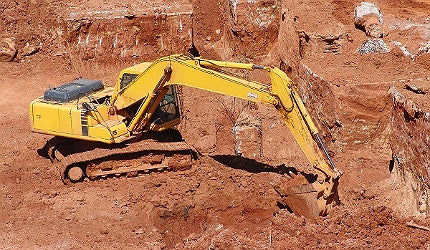 Africa's largest copper mine is Lumwana in Zambia, owned by Barrick Gold
---
At the beginning of July 2012, the Zambia Development Agency (ZDA) announced that Zambia is set to become the world's fifth top copper producer by 2015. This is due to massive investments being made in the country's mining sector and annual production rates of 1.5 million tons of copper. Some of the world's biggest copper mines are already in operation in Zambia today.
---
Related project
---
Lumwana Mine is an open-cut copper mine project in the North West province of Zambia.
---
This includes the Kansanshi mine, in which First Quantum Minerals holds the majority stake of 80%, and Africa's largest copper mine Lumwana, owned by Barrick Gold. Other foreign investments have come from Vedanta, China Nonferous Metal Mining Group and Vale.
Along with the power sector, mining has established itself as the major employer in the country. South African Standard Bank director of mining and metals, client relations Von Klemperer said at the International Mining and Energy Conference and Exhibition (ZIMEC) in June 2012 that the mining sector will create numerous opportunities for employment, what with Zambia having vast mineral deposits of copper, cobalt, zinc, coal, gold, silver and uranium.
"It contains world-class copper deposits, representing 46% of production. With a total mineral resource exceeding two billion tons in the Copperbelt province alone, the Zambian mining sector has great investment potential," he said.
"Zambia also has substantial deposits of precious stones: emeralds, amethyst, aquamarine and diamonds. The world's second largest emerald deposit (after Colombia) is in Zambia and accounts for about 20% of global supplies."
North Korea's untapped mineral wealth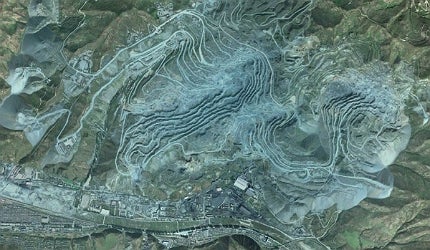 Satellite image showing North Korea's Musan iron ore mine
---
Just like some of its Asian neighbours, North Korea has vast amounts of mineral wealth, including magnesite, zinc, iron, tungsten ore, graphite, anthracite coal, gold, barite, apatite and molybdenite. The minerals can be found in most areas of North Korea, but especially in the provinces of Hamgyeong-do and Jagang-do.
North Korea is exceptionally rich in magnesite, with total resources reported at six billion tons in 2009, the second highest magnesite reserves in the world. However, due to the country's difficult political history, its lack of a stable power grid and mining equipment, most of its resources are still untouched.
"North Korea is exceptionally rich in magnesite, with total resources reported at six billion tons in 2009, the second highest magnesite reserves in world."
In the 2011 report 'The Mining Industry of North Korea', North Korea Resources Institute Seoul president Choi Kyung-soo writes that mining production in the country increased up until 1990 but dropped due to the lack of electricity, materials, equipment and antiquated facilities. Mine operation rates remain very low, with the Musan iron ore mine operating at about 30% of capacity in 2006 and the Daeheung Magnesite Mine operating at 60% in 2007.
To keep the sector going, foreign investment is needed. South Korea made its first investment in 2001; however eight out of ten projects had been stopped by 2010. The Jengchon Graphite Mine was the first investment but it has never operated at full capacity due to electricity shortages. Also, other foreign companies have participated in about 25 mining projects in North Korea, including China, Japan, the US and even the UK, according to Kyung-soo.
Chinese companies, in particular, have been aggressively participating in North Korean mineral development since 2003. But while most investors want to establish their own companies and operate independently, North Korea's legal provisions, sovereign risk and antiquated infrastructures still seem to be nearly insurmountable barriers.