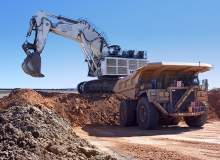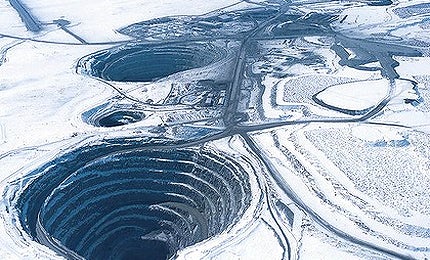 In April, Australia's federal Treasury Department admitted that Labor's controversial Minerals Resource Rent Tax (MRRT) is unlikely to generate predicted annual estimates of A$2bn ($2.08bn).
According to the department, the poor performance of the mining tax to date implies that revenue raised for 2012-13 will be less than the revenue estimated in October 2012.
The MRRT generated just A$126m in the first six months of its implementation.
Treasurer Wayne Swan blamed the drop in coal and iron ore prices and a strong Australian dollar for the low tax revenues.
Rio Tinto" height="70″ src="https://www.mining-technology.com/wp-content/uploads/static-progressive/April_Mining_top_2.jpg" style="padding: 8px" width="70″ />
Also this month, Rio Tinto said it is seeking to sell its stakes in Australian coal assets, in order to cut operational costs due to low coal prices and increase shareholder returns.
The mining giant has hired Deutsche Bank to handle the sale of Clermont and Blair Athol thermal coal mines in the state of Queensland, expected to generate more than $1bn, reported The Wall Street Journal.
Rio Tinto is also planning to offload a stake of up to 29% in its Coal & Allied Industries unit in the state of New South Wales.
The company holds an 80% interest in Coal & Allied Industries, which operates several mines in the state.
Dominion Diamond" height="70″ src="https://www.mining-technology.com/wp-content/uploads/static-progressive/April_Mining_top_3.jpg" style="padding: 8px" width="70″ />
Canadian diamond miner Dominion Diamond has completed the acquisition of BHP Billiton's diamonds business, including its interests in the Ekati Diamond Mine and Diamonds Marketing operations, for $553m.
The total transaction price includes $500m, plus purchase price adjustments of $53m.
The Ekati diamond mine, located 310km north-east of Yellowknife and 200 kilometres south of the Arctic Circle, was the country's first diamond mine.
It comprises the Core Zone, which includes the current operating mine and other permitted kimberlite pipes, along with the Buffer Zone, an adjacent area hosting kimberlite pipes having both development and exploration potential.
Xstrata" height="70″ src="https://www.mining-technology.com/wp-content/uploads/static-progressive/April_Mining_top_4.jpg" style="padding: 8px" width="70″ />
China's antitrust authority has given approval for the merger of global commodities trader Glencore with mining giant Xstrata, clearing the final hurdle in the completion of the multibillion dollar deal.
Chinese consent follows Glencore's decision to sell its $5.2bn stake in Xstrata's Peruvian copper mine Las Bambas to a buyer approved by the Ministry of Commerce of the People's Republic of China (MOFCOM) before 30 September 2014.
Las Bambas mine is expected to commence production in 2014 and eventually produce 400,000t of copper per annum.

Meanwhile in Ghana, an abandoned gold mine collapsed in the country's central gold-producing region, killing 17 miners who were working illegally.
The incident occurred on April 15 in a disused mine located near the town of Kyekyewere, in the Upper Denkyira district.
The operator had returned to the mine to shutdown operations and execute reclamation works when they found several people from the local community mining illegally, who refused to leave when asked.

A New Zealand judge has convicted Pike River Coal of nine health and safety breaches relating to a 2010 gas explosion that killed 29 miners.
Judge Jane Farish ruled that the company did not ensure the safety of its miners and found a direct link between the violations at the mine and the deaths of the workers.
"In this case there were fundamental breaches of the Health and Safety in Employment Act, which led to the unnecessary deaths of 29 men," she said.
The company, which is now in receivership, will be sentenced in July and is likely to face a fine of about $1.89m.

Also in April, an explosion in a coal mine in China's Jilin province killed 18 people, while injuring 12 others.
It is thought that 73 people were working at the site when the gas blast happened in the afternoon of 20th April 2013 at the Qingxing coal mine in Helong City. Xinhua, a state-owned news agency, reported that 55 people were lifted to safety.
The Jilin provincial information office said in a statement that the managers of the coal mine have been detained by police, and the mine's operating permit has been cancelled.
An initial investigation launched by the provincial government identified that the coal mine had failed to eradicate potential hazards, which were identified in the past, and authorities believe that the management's failure to fix these safety hazards led to the accident.

Related content
---
As the UK has announced a £10m funding programme to help Afghanistan exploit its natural resources, First Quantum Minerals purchased Vancouver-based INMET Mining for C$5.1bn.
As The Australian Government admitted that it had made a mere $126m from its controversial mining tax, 50 arsonists attacked the Hellas Gold mining site in Greece.
---