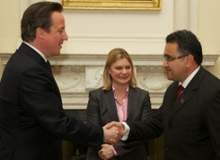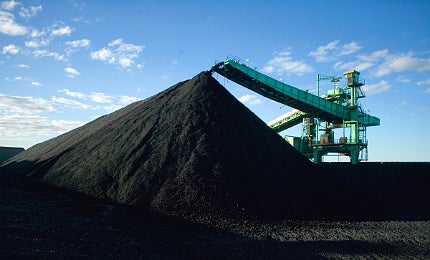 In March, global miner Xstrata and commodities trader Glencore reported falls in profits, just a month before completing their merger deal.
Xstrata reported a 37% reduction in profits to $3.6bn for the financial year ending 31 December 2012.
Glencore, meanwhile, reported a 25% decline in profits to $3.1bn, taking impairment charges of $1.6bn, primarily from its Russian aluminium assets.
The Switzerland-based group pushed back the target date for the completion of its merger with Xstrata for the second time, as it awaits clearances from Chinese authorities, the company said on Tuesday.
The initial deadline for the deal's closure was 31 January, but was pushed back to 15 March in January.

Also this month, UK Coal Mine, the UK's biggest coal producer, confirmed that it will close the Daw Mill colliery following a fire that broke out in February.
Immediately after the blaze, the coal miner warned that operations at Daw Mill, located in Warwickshire, might not resume.
On 7 March, the firm announced the workforce of 650 will be made redundant, although a small team will remain on site to safely secure the mine.
UK Coal chief executive Kevin McCullough said the closure of the mine ends almost five decades of coal production.

The Association of Mining and Exploration Companies (AMEC) in Australia has expressed concern over declining greenfield exploration activities in the country.
Exploration fell by 28% in the December quarter, for the first time since the global financial crisis.
AMEC CEO Simon Bennison said: "This decrease in greenfield exploration has serious consequences for future governments given greenfields exploration is responsible for finding the mines of tomorrow."
"It is estimated that in the absence of new significant discoveries, based on current reserve and resources, about half of Australia`s non-bulk commodities mines would be exhausted between seven and 18 years," said Bennison.

The UK has announced a £10m funding programme to help Afghanistan exploit its natural resources.
According to estimates, resources lying beneath the mountainous terrain of the country amount to $1-3tn in gold, gems, iron ore and oil and gas.
Speaking at The Afghanistan Mining, Oil and Gas Investor Forum, UK Prime Minister David Cameron said: "The real long-term answer for Afghanistan is prosperity and growth, jobs and investment and wealth.
"The scale of the opportunity in terms of the extractive industries is absolutely immense. This is an enormous opportunity which, if it can be got right, can be an extraordinary blessing and genuinely transformative."

The Saudi Arabian Mining Company (Ma'aden) has entered into heads of agreement with The Mosaic Company and the Saudi Basic Industries Corporation (SABIC) to jointly develop a SAR26bn ($7bn) phosphate production facility in the country.
As part of the deal, Ma'aden will hold 60% equity in the project while Mosaic, a producer of phosphate fertilisers, and SABIC, a petrochemical company, will own 25% and 15% stakes respectively.
The facility, to be built at Wa'ad Al Shammal Mineral Industrial City, will include new mining and processing plants.
Additional processing plants will also be set up at Ras Al Khair Mineral Industrial City and the two facilities will be connected by the North South Railway.
Production at the new facilities is expected to begin in second half of 2016 with a total annual production capacity of approximately 16 million tonnes.

Also in March, Vancouver-based Rusoro Mining filed a $3bn claim in its arbitration against the Bolivarian Republic of Venezuela for taking over its gold assets in the country.
The arbitration claim was filed at the at the World Bank's International Centre for Settlement of Investment Disputes under provisions of the Canada-Venezuela Bilateral Investment Treaty (BIT).
Rusoro Mining has alleged that Venezuela broke treaty protections by nationalising its gold assets without paying compensation.
The decree by the late president Hugo Chavez that all the miners had to sell half of their gold production to the central bank had left several firms struggling to develop projects, as it became harder to get financing from overseas.

Meanwhile, First Quantum Minerals ended a six-month battle to takeover Vancouver-based Inmet Mining for C$5.1bn ($4.98bn).
The company announced on 22 March that 60.12 million shares, representing 85.5% of outstanding Inmet shares, have been validly tendered.
First Quantum said it had taken up and accepted for payment all the tendered shares and will pay for such shares on or before 27 March.
The copper giant also extended the offer to 17:00 Eastern Daylight Time, on 1 April, to allow the remaining Inmet shareholders to tender their shares to the offer.
Rio Tinto" height="70″ src="https://www.mining-technology.com/wp-content/uploads/static-progressive/March_Mining_top_8.jpg" style="padding: 8px" width="70″ />
Rio Tinto said expects to face increasing costs to develop the second phase of its huge copper and gold mine, Oyu Tolgoi, in Mongolia.
A technical report, commissioned by Rio Tinto's majority-owned subsidiary Turquoise Hill Resources, shows that the development of the second phase would require a budget of $5.1bn, a cost increase of $1.4bn.
This budget does not include plans to construct a power facility and expansion of the concentrator from 100,000t a day to 160,000t a day.
Turquoise Hill says the estimates have increased because of a 30% surge in direct capital costs connected with the construction of an underground mine, reports Reuters.

Related content
---
As the Australian Government admitted that it had made a mere $126m from its controversial mining tax, 50 arsonists attacked the Hellas Gold mining site in Greece.
January saw Rio Tinto report $14bn in writedowns related to its aluminium assets in Mozambique, while Deep Space Industries presented its plans to mine asteroids.
---