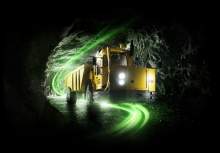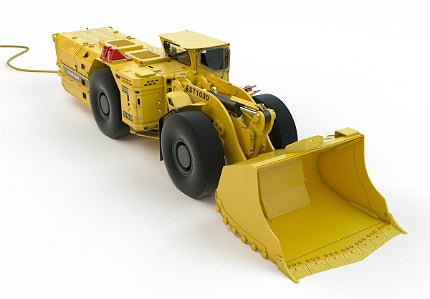 Every one percent improvement in mining productivity translates to a $170m saving, Andrew Mackenzie, the chief executive of the world's biggest miner, BHP Billiton, told an audience at an industry dinner earlier in the year.
Mackenzie's comments echo the mood of the mining industry at this time. Big companies are, more often than not, choosing to slow exploration, cut back expenditure and run tighter operations in order to maximise the potential of current projects, rather than take risks on new ones.
This is a strategy designed to shield themselves from falling commodity prices, increased energy bills and more expensive operations. This trend has shifted the industry's focus towards increased efficiency – which saves energy and time and increases productivity.
"Efficiency to me means a safe work environment, improved productivity, extended equipment life and improved profits to the company, all at the same time," says Jim Caton from Mining & Constructing Consulting Inc.
How well do you
really

know your competitors?

Access the most comprehensive Company Profiles on the market, powered by GlobalData. Save hours of research. Gain competitive edge.
Company Profile – free sample
Thank you!
Your download email will arrive shortly
Not ready to buy yet? Download a free sample
We are confident about the unique quality of our Company Profiles. However, we want you to make the most beneficial decision for your business, so we offer a free sample that you can download by submitting the below form
By GlobalData
So, how exactly is the industry planning to achieve savings through efficiency, particularly in the challenging environment of an underground mine, and is the industry well enough equipped with technology to make a meaningful change?
Adapting to survive – development and adoption of new technology
As the industry slowed its investment in new projects, the profits of mining equipment makers has tumbled.
"Big companies are, more often than not, choosing to slow exploration, cut back expenditure and run tighter operations."
Caterpillar cut its 2013 profit forecast in April to reflect an unexpected 50% fall in profits and Sweden's Atlas Copco experienced a 26% reduction in first-quarter mining orders.
To win back business, machinery makers have been forced to follow the current efficiency trend that has been emerging in the past few years and focus on developing machinery that saves energy, as well as gets jobs done quicker.
In April this year, Atlas Copco introduced The Green Line, a fleet of two electric underground trucks, four electric underground loaders and new portable generators, all powered by electricity only.
Replacing a ten tonne diesel loader with the Atlas Copco Electric Scooptram, which is part of the line, not only reduces a mine's emissions, but, as Erik Svedlund, product manager at Atlas Copco, says: "The fact that the electric loaders don't consume any diesel, [means] they require a minimum of ventilation."
They also consume less energy and omit less heat, which, according to the company, results is reduced running costs, less environmental impact and a better working environment.
The new electric underground trucks, Electric Mine truck EMT35 and EMT50, are also about twice as fast as any diesel truck in that capacity range, making them some of the most productive.
Svedlund explains: "Looking at the cost per tonne, using an electric underground truck can almost double the productivity while decreasing the total cost of ownership by up to 50%."
Also in April, the company launched a compact oil-injected rotary screw compressor, which offers breakthrough energy-efficiency because on average it uses 50% less energy than a comparable idling compressor, due to the introduction of an interior permanent magnet motor.
About highly efficient compressors, Bernhard Voll, managing director and energy cost reduction specialist at Blue Diamond Energy Solutions in Australia, says: "It may not have a massive impact on the bottom line, but the achievable efficiency gains are significant and can be easily implemented at minimal costs."
Automation is the new 'battle' field
"I think the whole battle will be in automation," Atlas Copco chief executive Ronnie Leten is quoted by Reuters as saying in June, in relation to efficiency technology.
"To win back business, machinery makers have been forced to follow the current efficiency trend that has been emerging."
Many companies have been moving towards increased automation in a bid to improve safety and efficiency. Rio Tinto is one major company that has been a leader in using automotive technology.
In April, the company announced it had reached a significant milestone in the Pilbara region of Western Australia, moving 100 million tonnes by autonomous haul truck (AHT), which is a key component of its strategy to use next-generation technology to increase efficiency, reduce costs and improve health, safety and environmental performance.
Last year, Rio Tinto ordered Sandvik Mining's advanced mine automation systems for use at Argyle Diamonds underground mining operation in Western Australia. The AutoMine system is an automated loading and hauling system for underground hard rock mining. It encompasses eleven electric loaders, LH514Es and two diesel LH410 loaders.
The system is aimed at enhancing safety, accelerating underground operation efficiency and achieving production improvements. At the time of the order Sandvik said the Argyle AutoMine system, once installed, will be the largest underground mining automation installation in the world.
In regards to drilling, where automation is less developed, according to Reuters German-Bauer is planning to launch sometime this year a new deep drilling rig which can drill down to 7,000m and will be "hands free".
Although automation seems to be a common answer to efficiency problems and streamlining operations, it has its drawbacks and can be at times a false economy, according to Caton.
"Automation in other areas breeds a lack of concern from the people on site, as they expect the electronics to do the job, not knowing there is a problem until disaster strikes," says Caton.
Voll agrees: "I can't help but get the feeling that sometimes automation is done for automation's sake without the long term assessment of lifecycle costs."
Further efficiency required
"Many companies have been moving towards increased automation in a bid to improve safety and efficiency."
Mining machinery manufacturers whose profits have been hit in recent years due to the lack of development have clearly listened to the industry's call for more efficient mining equipment and the big companies have lapped it up, but is the industry anywhere near being as advanced as others, such as the automotive industry?
"The mining industry is, in my view, not yet as advanced as, for example, the car industry when it comes to efficiency and productivity as a core driver for investment and operational decisions," says Voll.
Caton agrees, saying few companies have moved to embrace efficiency improvements seriously until the past few years.
There is much more work to be done, for example, in areas such as Variable Speed Drives in Conveyors, Mine Dewatering and the need to improve training for continuous process improvement, says Voll.
But continual improvements in productivity and efficiency in the mining industry isn't just important for now, but it's vital for the future of the industry, and for the future economy, Voll adds.
"I believe it is of great importance for the industry, but even more so for our economy, that we now, after many years of boom, concentrate on improving productivity and efficiency in mining to get it ready for a resource-constrained world with lower margins and more competition. Mining can do it – mining just needs to want it."

Related content
---
A UK-based company says it is working hard to revolutionise the way sought after metals, such as REMs, alloys and ore, are produced, in one simple step.
In an attempt to shed its reputation as an environmental polluter, the mining industry is increasingly deploying greener technologies to ensure its operations are more energy efficient and have a less degrading impact on the environment.
---