Green technologies: making mining more sustainable and energy efficient
In an attempt to shed its reputation as an environmental polluter, the mining industry is increasingly deploying greener technologies to ensure its operations are more energy efficient and have a less degrading impact on the environment. Here is a round up of some of the best green technologies on the market.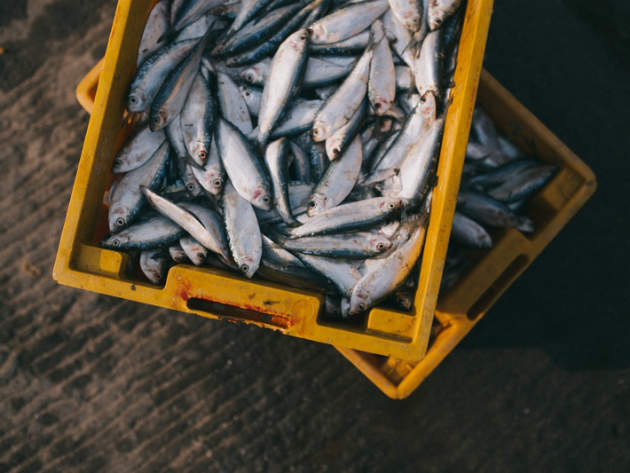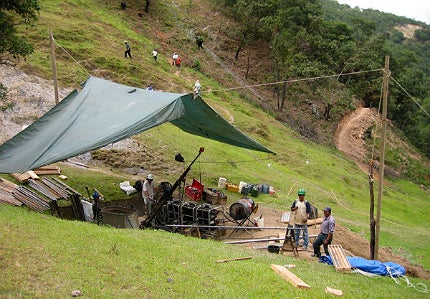 Over the years, the mining industry has been repeatedly criticised and scrutinised, often fairly, for the degrading effects its work can have on the environment.
Less documented, however, is the industry's steady investment in research and innovation and deployment of greener technologies, in order to change its reputation from an environmental polluter to a sustainable energy efficient industry.
From hybrid underground vehicles that reduce the use of diesel, portable rigs that can be carried by locals to more efficient and environmentally friendly ways of leeching copper – the mining industry is making good headway towards a greener future.
Portable rigs for remote drilling
"Less documented, however, is the industry's steady investment in research and innovation and deployment of greener technologies."
Drilling in remote areas of the world can often be challenging because of accessibility and a desire to have as little an impact on local communities and environment at possible.

Vancouver-based Energold Drilling Corp's portable drilling rigs are made significantly smaller than conventional rigs, four by four metres, rather than 20m by 20m, with the heaviest piece of equipment weighing in at 200kg so they can be broken down and carried to remote locations.
The rigs, which have worked in altitudes above 1,200m and in environments such as the Andes, are typically carried along established tracks by local people. This provides employment for local people, who then learn to assemble the drilling rig and, if they show promise, are even taught to drill themselves.
This also eliminates the need to disturb the environment by making further tracks to haul vehicles through, reducing carbon emissions by vehicles and saving time and money.
Also, because the rig is significantly smaller than a conventional one, it has less of an impact on the ecological environment, making it greener and easier to restore the ground post mine operations.
First hybrid diesel-electric loader for underground mining
Loaders capable of shifting several tonnes of ore, sometimes up steep inclines of 11.5 degrees, are an important resource in underground mining and are used by some 95% of underground metal mines, according to National Resources Canada.
However, due them being fuelled by diesel they are a huge underground atmosphere polluter, which needs to be counteracted with sufficient ventilation.
"It is also thought these deceases could result in a 20% to 40% reduction in the energy required to ventilate a mine."
CanmetMINING, (CMIN) along with Mining Technologies International (MTI), have developed what they say is the first hybrid diesel-electric loader, which helps combat this problem.
The loader is powered by an electric motor that can be charged while running on diesel, meaning it doesn't need to be stopped to be recharged and it can conduct the same task as a regular loader.
Due to the hybrid engine it enables decreased noxious gas emissions of between 40% to 70%, and combined with a high-efficiency particulate filter, enables a reduction in breathable combustible dust emissions of 95%.
It is also thought these deceases could result in a 20% to 40% reduction in the energy required to ventilate a mine, which according to Natural Resources Canada, accounts for about 40% of the electricity costs of underground mining operations.
Lower carbon cement binder for underground mines
Portland cement – the most common type of cement used around the world – is commonly used in underground mining to shore-up shafts to prevent collapses.
Although very effective in sustaining shafts, the production of one tonne of Portland cement produces one tonne of CO2, creating a negative impact on the environment.
Natural Resources Canada (NRCan) has developed a new type of environmentally friendly binder for use in mine shafts – called a slag binder. It's made using a composition of slag, which is waste rock from mining operations and calcium hydroxide (from gypsum).
These materials are usually discarded and stored at mine sites, meaning they are readily available and can be mixed onsite, unlike Portland cement which is made at cement plants that are sometimes very far away. It creates a use for something that is otherwise considered waste.
Slag binder, which NRCan's Mineral and Mining Science Laboratories (MMSL) holds an international patent for, is a particularly attractive option for mining sites in the north of Canada, or other remote areas, where transportation costs can add up.
"Thanks to solutions like this one, mining companies can continue to improve their operating practices," says Louise Laverdure, director of Green Mining Research at NRCan.
Making something positive out of an abandoned mine
"Although very effective in sustaining shafts, the production of one tonne of Portland cement produces one tonne of CO2."
Mines that no longer serve a purpose to the mining industry often become a problem if a company, for whatever reason, can't afford to return the mine to its former glory.
A new project announced for the Glenmuckloch mine site in Scotland, one of the biggest open cast coal mines south of the region, is hoping to prove that abandoned mines can give back to the environment. Hailed as a bench mark for future mine restoration projects, the project, which was announced this month, plans to turn the area into a renewable energy park.
Glenmuckloch mine was abandoned after a surface mining company collapsed, but it has since been rescued by a collaboration between Hargreaves, landowner the Duke of Buccleuch, Dumfries and Galloway Council, the Scottish Government and the Scottish Mines Restoration Trust.
The project will landscape the mine, create a large lake with a carbon capture station and eventually create an energy park that utilises a range of complementary utility products.
"We believe this project has the potential to set the benchmark for future restoration projects and will demonstrate what can be achieved when community groups, landowners, the private sector and government work together to deliver successful restoration," Prof Russel Griggs, who chairs the SMRT, told the BBC.
Seeking value from old tailings
Miners of the 19th century US gold rush, who were seeking gold, silver and cooper, may have unwittingly left something of great worth in their discarded mine tailings – so modern day miners believe. This is rare earth minerals, which are used in most modern day gadgets and for building renewables.
The US Geological Survey and the US Department of Energy were surprised and delighted to find that these sought after elements could easily be found in old 19th century tailings.
The University of Nevada, Reno, the Colorado School of Mines and USGS scientists examined one sample collected in 1870 in Nevada, which they say showed promise and provided clues to where more can be found.
It is thought the tailing were never examined for the 15 rare earth minerals so they could hold a small fortune, while also essentially recycling the waste and providing an easily accessible low-energy way to find REMs.
"If we could recycle some of this waste and get something out of it that was waste years ago that isn't waste today, that certainly is a goal," Alan Koenig, the USGS scientist in charge of the tailings project is quoted as saying by the Associated Press.
Biomining – greener copper extraction
As with many minerals, copper is only considered commercially viable to extract if the concentration of it in an area is high, as the process is very energy intensive and costly.
However, a technique called biotechnology, which is used by a handful of companies around the world, can extract copper from ore in a much quicker energy efficient way.
Biotechnology basically does what is believed to naturally happen if a mine is left untouched. For example, microorganisms would eventually, during hundreds of years, liberate copper from rocks, which is the energy intense part of conventional mining practises.
To excel this process scientists use bioleaching ores placed in acid, where bacteria is added, which dismantles the rock and frees the copper in a liquid form. An electrochemical process then turns it into solid copper.
Not only is the process less energy intensive but it can be used for low-grade materials that simply get dumped and increase the total metal extracted from a pit to 90% instead of 60%. The bacteria used is also a lot less harmful to the environment than chemicals used in traditional methods.
Biotechnology is currently used in South Africa, Brazil and Australia, with some 20% of the world's copper production coming from bioleaching.

Related content
---
After a ten year bullish period, gold prices have plummeted, dropping around $600 dollars from its peak price.
Caterpillar is introducing Seeing Machines' Fatigue Monitoring System to mining vehicle operators, in an attempt to reduce accidents related to tiredness in the industry.
---