Inside South Taranaki's controversial ironsand mining project
Despite fierce environmental opposition, ironsand mining off South Taranaki's coast, in New Zealand, is a step closer after the submission of official applications to explore. Dr Nicola Davies finds out more about the potential dangers associated with this type of mining and what it could mean for communities and businesses involved.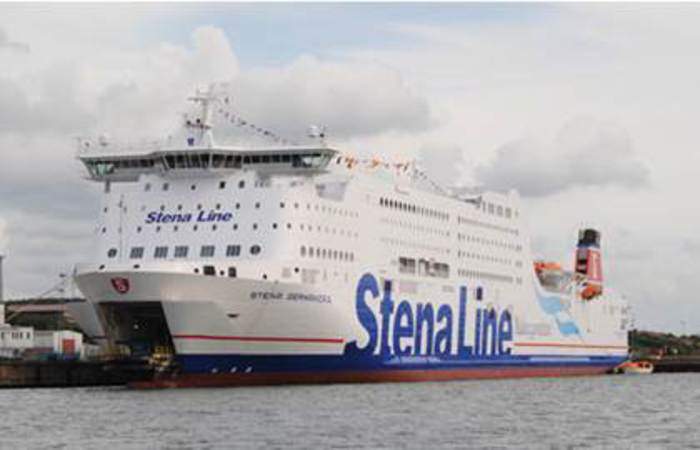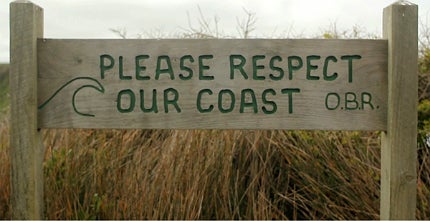 South Taranaki Bight is a bay on the south-west coast of North Island, in New Zealand. The coastal bed is rich with ironsand, formed by the erosion of volcanic rock and concentrated in the bay by sea currents, wind and tidal forces. This mineral rich sand could be a valuable economic resource for New Zealand's revenue, possibly bringing in tens of billions of dollars.
When mining for ironsand from the sea bed, the iron rich sand is sucked onto the plant, where the iron is separated from the sand. The iron-depleted sand is then dumped back into the ocean. During this process, the ecosystem of the disturbed area is completely destroyed.
Trans-Tasman Resources Limited (TTR) has commissioned the National Institute of Water and Atmospheric Research (NIWA) to attempt to predict the environmental impact of mining in South Taranaki.
The results of the research are yet to be concluded, but ultimately the decision of whether or not to mine could end up being a battle between economics and environment. The company has submitted a mining permit application under the Crown Minerals Act with New Zealand Petroleum and Minerals.

Economic implications – is it worth it?
"During this process, the ecosystem of the disturbed area is completely destroyed."
To determine if mining is economically beneficial, the loss in revenue from current sources of income that may be impacted by the mining would need to be taken into consideration.
In the case of South Taranaki, Phil McCabe, of Kiwis against seabed mining (KASM), an incorporated society set up to help coastal residents remain informed of current and future proposals to mine the foreshore and seabed of New Zealand, believes the net result would be a financial loss for the economy.
According to McCabe "we should be investing our intelligence, efforts and resources in economic enterprises which afford these ecosystems the much needed opportunity to regenerate toward their past health. If our environment lacks vitality, so too will our society. If our society lacks vitality, what does that spell for our economy? Environment is the foundation for all."
TTR, who have applied for a 20-year mining permit, estimates that five million tonnes of iron ore can be mined per year in South Taranaki. At the approximate price of US$137 per tonne of iron ore, this would amount to a gross profit of $685m per annum, not taking into account commissioning and running costs.
Of course, unless the company involved in the mining is a New Zealand-owned and run company, and TTR is not, the main income generated would not be gained by New Zealand for its own economic growth. This means the only positive economic value would be the creation of jobs for New Zealand citizens.
In addition, if the raw material is shipped directly to China for processing, the potential for New Zealand's economic growth through steel refineries is drastically reduced.
The impact on tourism: surf's up?
TTR claims it intends only to mine from 12 to 19 nautical miles from the shore. The well-known breaks may be affected by the disruption of the sand bars, although interim findings from NIWA's research suggests the influence would be insignificant.
"At the approximate price of US$137 per tonne of iron ore, this would amount to a gross profit of $685m per annum."
However, if disruption is caused, this could impact surfing and the revenue created from surfers seeking good waves.
In addition, the sediment plume that would result from mining operations would be carried closer to shore and may impact diving and tourist activities relying on pristine ocean conditions.
Tourists frequent New Zealand, says McCabe, due to the country's reputation for natural and pure environments, untarnished by industrial destruction.
Environmental implications – the big issue
TTR has declared its intention of using mining processes that minimise the impact on the environment. However, seabed mining will destroy the immediate environment – this is not under debate. NIWA's findings suggest that the environmental conditions of South Taranaki Bight are severe and unstable already, without any mining influence.
"Depending on the strength of the ocean currents, these sediments, rich in heavy metals, could travel for kilometres."
The flora and fauna have adapted to the harsh conditions by having shorter lifespans and being more fertile. The ecological disturbances caused by wave action, earthquakes and storms have made the ecosystem resilient enough to recover quickly from the disturbances caused by seabed mining, and full recovery of the area after mining is estimated to take between one and ten years.
However, this would only be the case if mining was infrequent and very short in duration and if techniques used ensured minimal environmental impact.
The potential ecological destruction is not limited to the immediate mining site. Sediment plumes from the extraction and waste dumping could have far reaching effects. Depending on the strength of the ocean currents, these sediments, rich in heavy metals, could travel for kilometres. This would disrupt visibility for diving on the intermittent reef habitats, as well as potentially kill marine life that depends on clear water for filter feeding or visible sunlight for photosynthesis.
Although NIWA's findings suggest there are no endangered or endemic species in the area, some concerns have been raised – particularly for the critically-endangered Maui dolphin, which currently comprises of only 55 dolphins over the age of one year.
World Wildlife Fund (WWF)-New Zealand has requested that no seabed mining be carried out in the habitat of these dolphins, to ensure they can feed undisturbed. According to McCabe, there have been dolphin sightings in the proposed mining area and, although there is no confirmation of them being Mauis, he does not believe the risk to this delicate population should be undermined.
An intricate problem
These economic and environmental arguments are just a few of the concerns that will need to be addressed before seabed mining can be approved and commence. McCabe says: "The interconnectedness of the marine environment is complex and intricate and scientific understanding is rudimentary. Very little research has been done to ascertain a baseline understanding of the area."
For this reason, it is impossible to fully comprehend the extent of the impact that seabed mining will have on the environment and ecosystem. Research being conducted by NIWA is likely to be thorough and comprehensive. We can only hope that all aspects will be considered and that no lasting environmental damage will be done for the sake of financial profit.

Related content
---
Achieving maximum efficiency is the new Holy Grail in mining; but how and with what technology, does the industry, which has traditionally not been considered energy conscious, plan to evolve into an energy efficient sector?
Identifying the spatial relationship between geological features, such as fault lines and gold traces, is not only important to understand how deposits form, but could lead to a whole new era of predictive mineral maps.
---