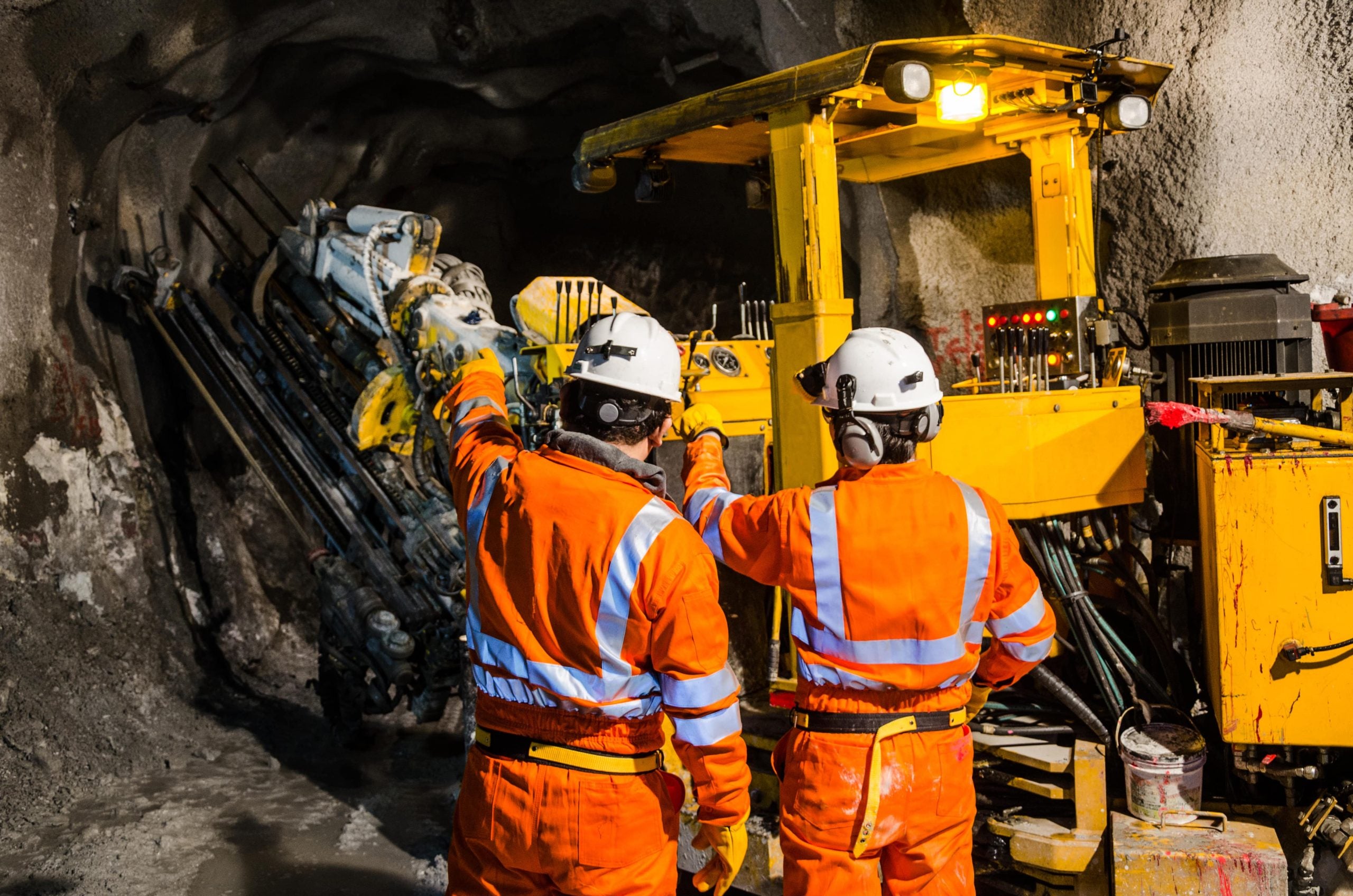 The global economy faces significant challenges. With warnings circulating that the world could face a second recession in three years – the first in 2020 as countries grappled with the Covid-19 pandemic – the World Bank cut its 2023 growth forecast from 2.9% to 1.7%. President David Malpass said: "The deterioration is broad based: in virtually all regions of the world, per capita income growth will be slower than it was during the decade before Covid-19."
It's a sobering, if not unexpected assessment of the current economic climate.
However, in April 2022, just weeks into the conflict in Ukraine and ahead of much of the economic turmoil, KPMG's Global Mining Outlook 2022 report struck a more optimistic note. The standout line: "A global shift towards decarbonisation is continuing to drive growth and optimism in the world's mining sector."
By the end of 2022, and despite the headwinds, that statement appeared to hold. Market research provider Technavio estimated the rare earths sector alone would grow at an annual rate of 83% to 2027, ultimately being worth almost $5bn. With demand for minerals not likely to abate any time soon, and the mining industry holding fast a key source of growth potential, improving the efficiency and minimising the environmental impacts of mining processes has never been of greater importance.
Breaking ground
Earlier in the year Future Business Insights said demand for coal, rare earth materials and surface minerals were fuelling growth in the mining explosives sector, a trend amplified by a drive from governments to develop their own resources. A few months later it added the global drilling market was also recovering from the hit it took during the pandemic, projecting an annual growth rate of 6.9% to 2029, as mining, by its very nature, remains reliant on the drilling subsector.
The process of digging or drilling into the earth to retrieve its subterranean bounty has for centuries – even millennia in its most rudimental form – been associated with mining. After all, what's underneath the surface can only be accessed once that exterior has been compromised. It's hard to get around the need to break the earth's surface to get at what's beneath it, so advances are largely the result of new technologies, most notably tools, software and other machinery, such as vehicles and drilling rigs.
Furthermore, the techniques used, and as such the tools employed, are always changing, advancing far beyond anything likely miners just a few generation back might recognise, as the sector looks to optimise productivity and profits.
Drilling operations are costly, meaning any opportunity to introduce efficiency is warmly welcomed. Thanks to advances in software, automation and data capture and analysis some of the guesswork has been taken out of achieving the most effective mining operation.
Autonomous drilling means mine workers are less frequently required to be within harms way, significantly cutting their risk of injury, or worse. It also mean breaks, shift changes and other human workforce necessities are less of a consideration, improving efficiency and freeing up employees for other operation critical tasks.
Drilling down on innovation
In early September last year, the Swedish-headquartered Sandvik Mining and Rock Solutions, part of the Sandvik engineering group, announced it was collaborating with global drill automation specialists, Flanders, to develop a digital interface bringing together the companies' respective iSeries rotary blasthole drills and the ARDVARC autonomous drill system. The two said they hoped to have the first unit operational by the end of the year, although there has not yet been any word on whether this was achieved, at the time of writing.
The ARDVARC system is not new; in fact 126 systems have been deployed across 31 global mine sites to date, on 16 partner drill models. However, the growing desire among to automate drilling has seen the system, and others like it, grow in popularity. Flanders alone has been working with numerous drill rig and component manufacturers.
Just months before the news of the Sandvik partnership, Flanders announced it was working with Glencore's Compañía Minera Lomas Bayas at its copper mine in the Atacama Desert, which annually produces around 75,000 tonnes of copper cathode. It said as part of the first phase, its technology would be used to automate two Caterpillar drill rigs and provide a dedicated wireless network as the facility progresses towards full automation.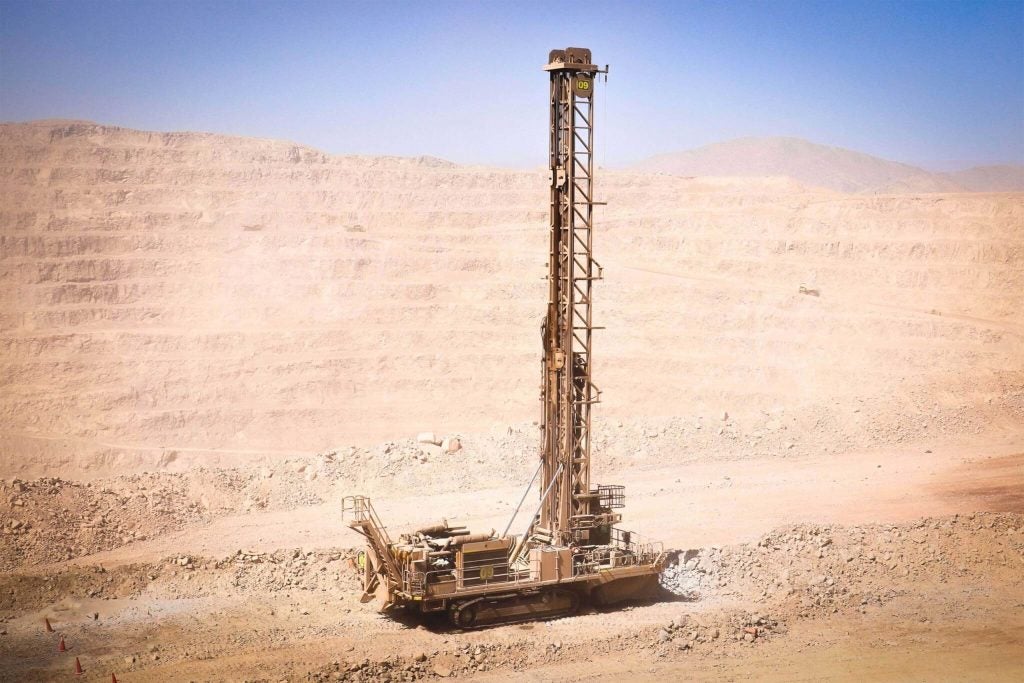 Stating that the company had "high hopes" this partnership would allow it to "continue walking down this path", the mine's manger, Felipe Bunout, said: "This technology will allow us to increase the equipment utilisation and the precision of the drilling pattern and improve the quality of the blasting process and the whole process downstream."
Not all about the software
Clearly, digitising drilling operations offers significant safety, efficiency and cost saving benefits; but it is not alone in advancing drilling operations. Sandvik's DD322i compact drill, whilst also automated, has been warmly received for small-scale tunnelling.
The company said the versatile drill provides "a high level of performance, accuracy and reliability" thanks to its new carrier and design, and ability to "tram in small headings, tight corners and intersections thanks to its compact size, low profile cabin and 'boom control while tramming' option". This allows operators to simultaneously control the two booms while tramming, ensuring improved control when moving the drill and reducing potential risk of boom damage, Sandvik says.
It underwent product testing at the company's Tampere test mine in Finland. "The site reported that almost 60% of their development drilling during the trial period was completed using Sandvik DD322i," said Jari Talasniemi, product manager for development drills. "It performed extremely well from day one and the Boom Control While Tramming feature was useful for their operation."
The test mine offers real mine conditions for research, testing and assessment of new products and services through its 5km network of tunnels and testing stations before market launch or customer delivery. It also houses training facilities and product showrooms. Available for use by all of Sandvik's divisions, the site is an integral part of its rapid prototype testing and quality assurance verification process for underground equipment.
In just the last few months Sandvik has introduced the world to its Dino hammer drill rig. Epiroc released an automatic drill bit changer and South America's Cobre Panamá took delivery of its ninth Epiroc Pit Viper 351 E electric drill rig. Manufacturers like Sandvik, mining companies such as Glencore, suppliers like Flanders and academic institutions the world over will continue to innovate in mining, and more specifically in drill and blast operations; developments will come thick and fast.
Despite the gloom there is hanging of global economies, as 2023 gears up drilling providers are predicting a healthy year of growth ahead. With growth comes modernisation; the only question now, how much further can drilling go? It remains to be seen what miners and their supply chains will deliver this year; one thing is certain, it's sure to be exciting.