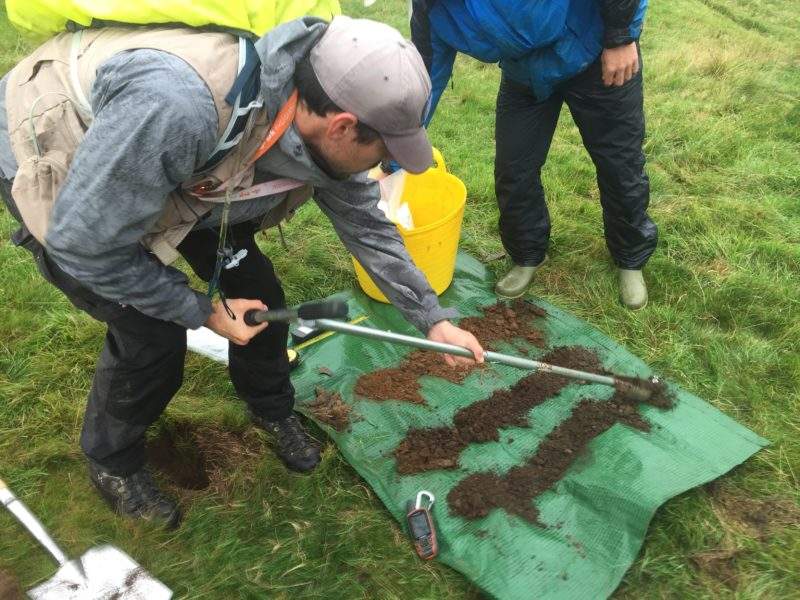 Wales has a rich heritage of gold mining, with archaeological evidence pointing to mining activities dating as far back as 74AD, when ancient Britain was occupied by the Romans.
North Wales, in particular, became a focal point for industrialised gold production in the 19th and 20th centuries. During this period the Dolgellau Gold Belt geographical band saw the production of around 131,000 ounces of gold, making it the undisputed epicentre of gold mining in the UK. And at the centre of it all was the Clogau St David's mine, which reportedly contributed around 81,000 ounces to the region's cumulative output over the decades.
After a protracted period of decline, the last gold mines in North Wales closed down in the late 1990s, another industrial victim of the UK's transition to a more service-based economy. Today, however, the region is getting a chance at revival as London-based junior mining firm Alba Mineral Resources embarks on the early stages of exploration at the Clogau mine and its surrounding area.
Clogau: Alba takes control
Alba, which owns mineral and hydrocarbon projects elsewhere in the UK, as well as Greenland, Ireland and Mauritania, acquired a 49% stake in Clogau mine owner Gold Mines of Wales (GMOW) in December 2017, and upped its share to 90% this summer, giving the company full control of the project.
"We always had in mind, if we could, to go to a majority stake," says Alba executive chairman George Frangeskides. "We've got a good team and we think we know what we're doing, so we wanted to be masters of our own destiny."
Frangeskides believes his company has the will and skill to bring Clogau out of its slumber and develop a modern, commercially viable centre of production at the mine site, while advancing exploration at other promising spots in the company's licence area, which spans around 100km² of the Dolgellau Gold Belt.
How well do you
really

know your competitors?

Access the most comprehensive Company Profiles on the market, powered by GlobalData. Save hours of research. Gain competitive edge.
Company Profile – free sample
Thank you!
Your download email will arrive shortly
Not ready to buy yet? Download a free sample
We are confident about the unique quality of our Company Profiles. However, we want you to make the most beneficial decision for your business, so we offer a free sample that you can download by submitting the below form
By GlobalData
"The previous public company that had a 49% stake was an investment company, so they weren't really driving it forward," Frangeskides says. "As we're an exploration company, that's what we do. It fits our profile very well; what we've looked for in a lot of our projects in the mining space is something that's been a mine before, which obviously [Clogau] has been. If you look our Amitsoq graphite project in southern Greenland, that was a former graphite mine.
"Also the fact that it's known to be a historical high-grade gold producer. The economics, therefore, should be easier to stack up in terms of hopefully finding unworked veins of high-grade gold."
The Welsh gold premium
While Frangeskides says Alba has invested based on the prospectivity and economic fundamentals of the project, there is another draw – the rarity and persistent allure of Welsh gold. Historically tied to the royal family and scarce enough today to command a significant price premium, jewellery pieces usually contain Welsh gold in only trace amounts. In an auction of Welsh gold at Colwyn Bay late last year, two ounces was sold in ten lots for a total of £44,000, around 20 times higher than the spot rate for gold.
Obviously, the prospect of bringing Clogau back into production brings with it the possibility that the supply-demand dynamic of Welsh gold will change, cutting into its premium, but Frangeskides still describes the commodity's desirability as "a good starting point".
"In terms of the royal connection, it's a nice promotional marketing aspect," he continues. "It's good for us in the wider market – it gets our name out there, and we have name recognition and brand recognition, which is quite unusual for a junior mining company in any sector and in any geography, really. There are certainly some intangible benefits, but they're not really why we've invested. We have to take a hard-nosed approach to where we spend our money as an exploration company, and it had to stack up from a technical perspective first and foremost. These other things are nice add-ons, if you like."
Exploring the past
With its majority stake in GMOW established, Alba has commenced early exploration work, completing geochemical soil sampling and, most recently, geophysical surveys over the known Clogau mine area. In the process, the company is subjecting the licence area to a level of analysis that it has never undergone before.
"The mine was operating from the 1850s to the early 1990s at various stages," says Alba's technical director for mining Howard Baker. "They followed the mineralised veins – the mining was the exploration. Not a single diamond drill-hole has been put in it, from an exploration perspective. There hasn't been any focused geochemistry or geophysics. From a modern-day exploration perspective, it's amazingly under-developed."
As well as potentially exposing untapped gold deposits at Clogau St David's, Alba is hoping that the analysis of the geochemical and geophysical data – work on which is currently ongoing – will inform its wider foray into the surrounding licence. Baker says there are at least 17 identified gold targets elsewhere on the licence with the same geology as Clogau.
"The geochemical and geophysical signature [of Clogau] should tell a very interesting story," he adds. "And once the story is understood on the mine, you have a lot more confidence going forward to other parts of the licence where there are known gold occurrences. It's building that geological story. It's a complex business, exploration, so you've got to arm yourself with as much knowledge as possible when you're going into more virgin territory."
Modern technologies and techniques may provide Alba with an edge that its predecessors in Dolgellau never had. The company has deployed ionic leach surveying during soil sampling, providing a more granular detection of mineral anomalies, which could be important in the geology of the area, which lacks the deep tropical weathering of many other gold precincts.
"Your standard soil sample you take from 12 inches depth, but with an ionic leach sample you take it from shallower in the regolith soil profile, just below the surface," explains Baker. "The ionic leach detects anomalies to a much lower detection limit – 0.001 parts per billion, I think. We're correlating that against more traditional soil sampling with a higher detection limit. Because projects in this country don't have that deep tropical weathering, I think you need to start looking at lower detection limits to identify anomalous values.
"Half the periodic table is being tested in the analysis, because there are associated metals you get with gold, so it's not just gold you're focusing on. It's the full geochemical package, at very low detection limits. If this was done ten years ago, it might have been missed."
Looking to the future
At such an early development stage and with exploration data still being crunched, Baker unsurprisingly says it would be "foolish to give a definitive timeline" in terms of bringing Clogau back into production.
The high cost and complexity of extracting gold in North Wales led to the closure of Clogau and the nearby Gwynfynydd mine in the 1990s. If and when the project moves into a production phase, Alba is confident that the more rigorous technical and economic approach being employed today will make the operation lean enough to manage what its predecessors couldn't.
"The economic environment has changed ten-fold since the early 1990s," says Baker. "Your feasibility study that you'd expect to have done today wasn't applied back then. The planning and technical studies that go into developing a mining project now are far more rigorous than they were when the mine was last operating.
"My understanding is there's been less than 100m of underground development drilling completed at the project. That speaks volumes – they really were just following what they saw on a day-to-day basis. The forward planning in terms of mine schedules and drilling in advance of the mining – it's a totally different environment, and obviously the economics have changed substantially. I think looking at historical mining gives you a false story of what's achievable now."
Even in its production phase, the new Clogau mine would be unlikely to be a major employer, but Frangeskides notes that the company still intends to employ Welsh workers and companies wherever possible, and take advantage of the bedrock of mining expertise in the region.
"There are people who used to work on the old mine, and it might be them or their offspring who work on Clogau when we bring it back into production," Frangeskides says.
Through its oil and gas investments in Surrey, Alba has experience of the UK's regulatory framework, and the time and money needed to progress through the permitting process for a resource project. Baseline environmental studies have already begun at the mine as the company looks to support its regulatory applications.
"We'll design something that is going to have a low impact but still be economic and make sense for us," says Frangeskides. "Generally the community is favourable. But it's really up to us not to put something forward that is going to be silly in the context of where the mine sits."