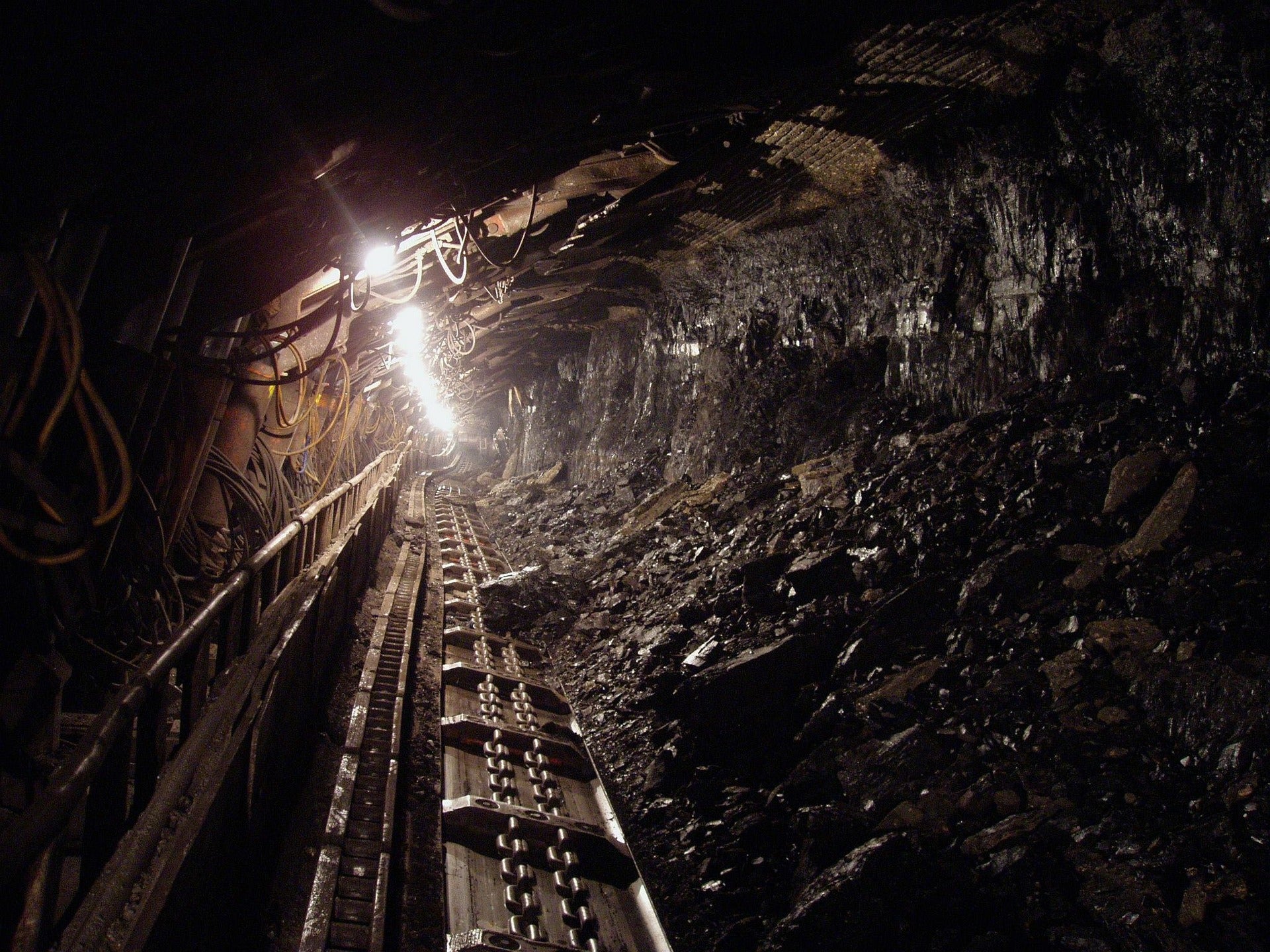 When asked why Anglo American had not committed to reducing its Scope 3 emissions, as some of its competitors had, CEO Mark Cutifani said this was in part due to a lack of faith in current carbon reporting standards and processes. 
"We do have an issue at the moment in that we honestly don't believe there are any real effective standards that can be applied," he said, adding that companies are accounting for numbers differently and that the process needs to be more transparent.
Mining is responsible for 4%-7% of greenhouse gas (GHG) emissions globally, most of which comes from the coal sector. This figure, however, doesn't show the whole picture. 
It only includes those that fall under Scope 1 (emissions derived from direct operations) and Scope 2 (emissions from energy produced to power operations), and not those considered Scope 3. This refers to pollution expelled by customers using the end product that miners produce – such as combustion of coal – and accounts for roughly 28% of the world's total. 
Most major miners, including Glencore, BHP, and Rio Tinto, now have plans in place to reduce some of their associated emissions, even if there is debate about whether Scope 3 should be universally included. But as Cutifani suggests, is there a need for an industry specific standard to be adopted across the sector, or is this simply an excuse for inaction? 
Counting carbon impact
Mines can theoretically fully decarbonise their operations – excluding fugitive methane – through operational efficiency, electrification, and renewable-energy use, according to consultancy Mckinsey and Company. Though this will be dependent on many factors such as location and access to capital as the famous adage goes: "If you can't measure it, you can't improve it." Sustainability reporting and carbon accounting are essential tools for miners when it comes to implementing changes and tracking progress. 
The most widely used tool for carbon accounting is the Greengouse Gas Protocol, which was set up in the 1990s and is now used by most Fortune 500 companies. The protocol provides an international overarching accounting standard, as well as training and tools for corporations to calculate their GHG emissions and measure the benefits of climate change mitigation projects. 
Independent sustainability reporting organisation The Global Reporting Initiative (GRI), which is aligned with the Greenhouse Gas Protocol, is currently developing a set of reporting standards specific to certain industries, including mining. Called the Sector Program, it aims to help high-impact industries to understand and address their shared sustainability challenges and improve compatibility of reporting, including on GHG emissions. 
The non-profit group, which says it is the most widely used reporting standard, has just finished consulting on the first ever GRI Coal Standard.
"There was a demand for these types of sector standards because organisations want a better understanding of what's expected from them and a clear consensus of what topics are considered important," says Mia d'Adhemar, senior manager, sector program at GRI.
Although voluntary, the standards, which are developed through a stakeholder process, provide precise recommendations on what should be reported. For example, in relation to the coal industry's GHG emissions, companies are explicitly asked to detail their methane emissions. If companies then decide to omit topics, other stakeholders, such as investors or local governments, can simply ask them to explain the decision.
"Ultimately, we provide a tool for stakeholders to assess how well companies are reporting; they can then engage with an organisation and ask, for example, why have you only reported on five out of 15 recommended topics?" explains Miguel Perez Ludeña, who is the research lead on the sector program.
GRI will soon start work on standards for the rest of the mining sector and from the end of August are looking to recruit members of the industry to a working consultation group. Part of the debate will likely focus on whether Scope 3 emissions should be included, says d'Adhemar. 
"I think what we're going to do will really help establish a line in the sand about whether Scope 3 reporting is really expected of the mining industry," she says. 
Interestingly, the draft of the coal specific standard recommends Scope 3 emissions disclosure. Therefore, this is likely to be included in the final version, she adds.
No time to waste
While GRI's work goes some way to addressing industry specific guidance on sustainability reporting standards in relation to GHG emissions, Ludeña warns that it is not comprehensive in addressing concerns specifically around carbon accounting itself nor is it a benchmark for the industry. 
Andrew Swart, global sector leader – mining & metals at Deloitte, says it's important to distinguish between ESG reporting vs climate disclosure metrics. Thinking about the latter, he agrees that there is no standard approach across mining, but notes that achieving this, as well as a benchmark, would be extremely difficult. 
"One of the really big problems with comparing one company's performance to another in regards to energy and decarbonisation in mining is determining what the benchmark should be? It depends on so many different factors. For example, a mine coming to the end of its life faces different economic challenges to a greenfield facility – the degree of freedom each has for design and capital equipment are vastly different," explains Swart. 
"Additionally, if a miner is operating in a country where the baseload power is coal, they're dependent on that energy source. Whereas another company might operate where baseload power is green." 
Despite this, it shouldn't stop companies forging ahead and finding and using a standard that aligns best with their operations and investors, he adds. 
"It's hard to say which reporting standard is better than the other, and in an ideal world there would be a single framework, but the important thing is to pick one and start your process, that is better than just treading water and not doing anything in the hope that a broad cross-industry agreement about which to use is eventually decided," he says. 
Indeed, getting on with it, so to speak, is becoming more and more important for mining companies as governments and investors sharpen their focus on sustainability reporting. For example, in Canada, companies that could not demonstrate adherence to their obligations under the Taskforce on Climate-related Financial Disclosures – another standard miners can use – were not eligible to receive Covid-19 relief funds. 
Furthermore, the most recent IPCC report, which declared the world is in the red zone for limiting global warming to the desired 1.5°C, is likely to be a catalyst for more stringent policy and investor pressure. 
"We are seeing a tightening of regulations and policies on climate change, naturally, and those require more and more disclosures on the part of companies," says d'Adhemar. "Organisations that get ahead of this, as with our coming standard, before any mandatory requirement can participate in what reporting should actually look like."