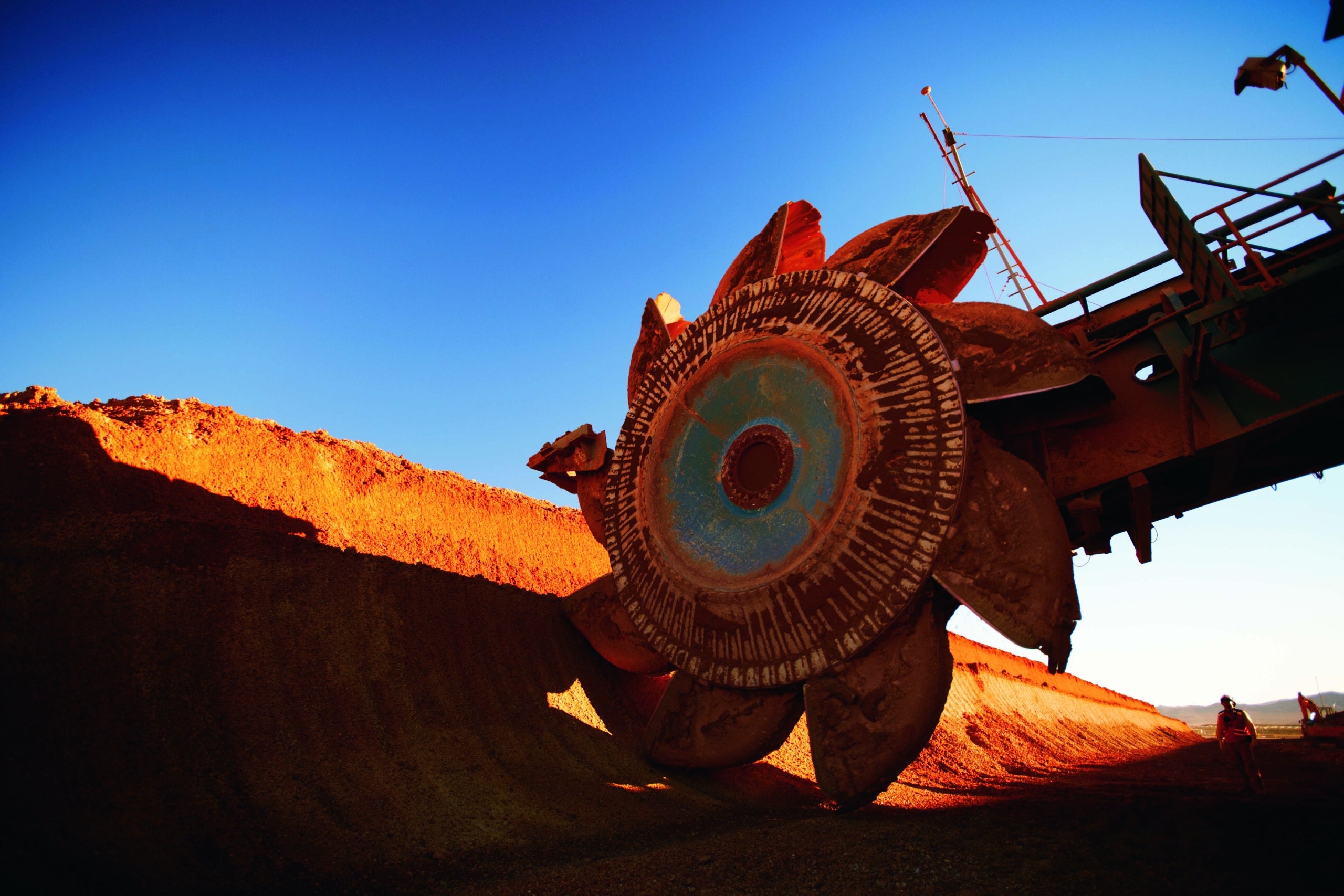 As countries begin to bring the virus under control and develop strategies for restarting the economy, some mines have been permitted to restart, often with the requirement to operate at a limited capacity. In light of fears of new outbreaks, and mining unions' concerns over worker safety during the pandemic, companies have implemented stringent safety measures to prevent transmission of the virus on site.
Whether through the introduction of social distancing measures in mines, increased hygiene facilities, or thermal scanning and testing infrastructure, here are the changes mining companies have made to their operations in the post-lockdown world.
Anglo American
Multinational mining company Anglo American has had a number of its mine operations restricted by Covid-19 control measures. The company has been forced to operate with smaller workforces at its copper mines in Chile, iron mines in South Africa, and coal operations in Australia.
In a Covid-19 update, Anglo American CEO Mark Cutifani said: "Ensuring the safety of our people, their families and our host communities continues to be our priority in all our decision-making as we respond to the COVID-19 pandemic. Now, more than ever, we continue to play a vital role in many of our operating countries in providing support where it's most needed.
"Most of our sites around the world are continuing to operate, with our focus on safety reflected through appropriate health, hygiene and distancing measures. We are taking all necessary steps to ensure the security and integrity of our assets for the long term, preserving our ability to swiftly return affected operations to normal levels of production when appropriate."
The company has introduced a health awareness and support programme, WeCare, to offer support and to protect the wellbeing of Anglo American's 90,000 employees and contractors around the world. Part of the WeCare programme helps employees to better understand how to protect themselves and others from the virus and offers guidance on how to manage their health if they test positive for Covid-19.
While different countries have different measures and guidelines in place for businesses to operate through the pandemic, Anglo American says it has implemented social distancing measures and temperature checks at its operations in Australia. In South Africa, Anglo American says it is only operating at sites where it knows adequate safety measures can be put in place. The company is also supporting community efforts including the provision of food parcels to quarantined households and donating hand sanitiser and face masks to communities.
Rio Tinto
As part of Rio Tinto's efforts against Covid-19, the company has taken to producing its own hand sanitiser. With the disinfectant facing overwhelming demand as handwashing becomes a primary means of limiting the spread of the coronavirus, Rio Tinto elected to make its own to free up supplies for others. Rio Tinto has so far produced over 7,000 litres of hand sanitiser at six sites in Australia, Canada, New Zealand and the US.
Rio Tinto has worked to introduce on-site Covid-19 testing at some of its operations. On 10 May, the company announced that its Diavik diamond mine in Canada's Northwest Territories had been fitted with testing capabilities. The company installed an on-site laboratory at Diavik to test employees and contractors for Covid-19 in collaboration with the Chief Public Health Officer of the Northwest Territories and working with non-profit public health experts GuardRX.
In addition to testing, measures at Diavik include requiring employees to complete 14 days of recorded self-monitoring before travelling to the mine, medical screening before travelling to the mine, health screening and temperature checks before boarding flights to the mine, and daily monitoring while on site.
Announcing the measures, Diavik COO Richard Storrie said: "We are committed to doing everything we can to protect our people and communities, and this testing will add a further layer to the robust precautionary measures we already have in place at Diavik. We will continue to be guided by the Northwest Territories government, to ensure that we operate safely and maintain the significant contribution we make to communities in the region."
Across Rio Tinto's operations, other precautionary measures have been implemented including remote working, reduced travel frequency to and from sites, physical distancing protocols and additional cleaning measures. The company has also begun using charter flights, so employees and contractors are not exposed to the virus on commercial flights.
BHP
BHP has been proactive in responding to the Covid-19 pandemic and set up a crisis management team led by company CEO Mike Henry. On top of distancing measures and increased cleaning and hygiene protocols, the company has implemented health screening at its operations. On top of health measures, BHP has implemented several initiatives to support the mental wellbeing of its employees and their families. The company as an existing Employee Assistance and has introduced localised counselling services and a range of online campaigns and communication tools to support the mental health of its workforce.
BHP has also been at the forefront of testing initiatives in Australia. In Western Australia, BHP is participating in a government-endorsed trial of molecular testing for Covid-19. Based on the outcomes of that trial, the testing method could be introduced across various sites and airports. The company's operations in Chile are also participating in trials of a new contact tracing app aimed at curbing the spread of Covid-19. BHP has previously reported Covid-19 outbreaks at some of its operations in Chile.
Commenting on the ongoing challenges posed by Covid-19, BHP CEO Mike Henry said: "Our priority remains to reduce the risk of transmission and to protect our workforce, their families and our communities. This will also enable us to keep the business safely running, supporting all those who rely on us."
"We know this is a difficult time for many, and we remain focused on the physical and mental wellbeing of our people and their families. We will continue to provide support where it is needed most – emergency and humanitarian aid, local health facilities, essential regional services, Indigenous communities, local businesses and livelihoods.
Henry also said that the company expects these measures to be in place for the foreseeable future.