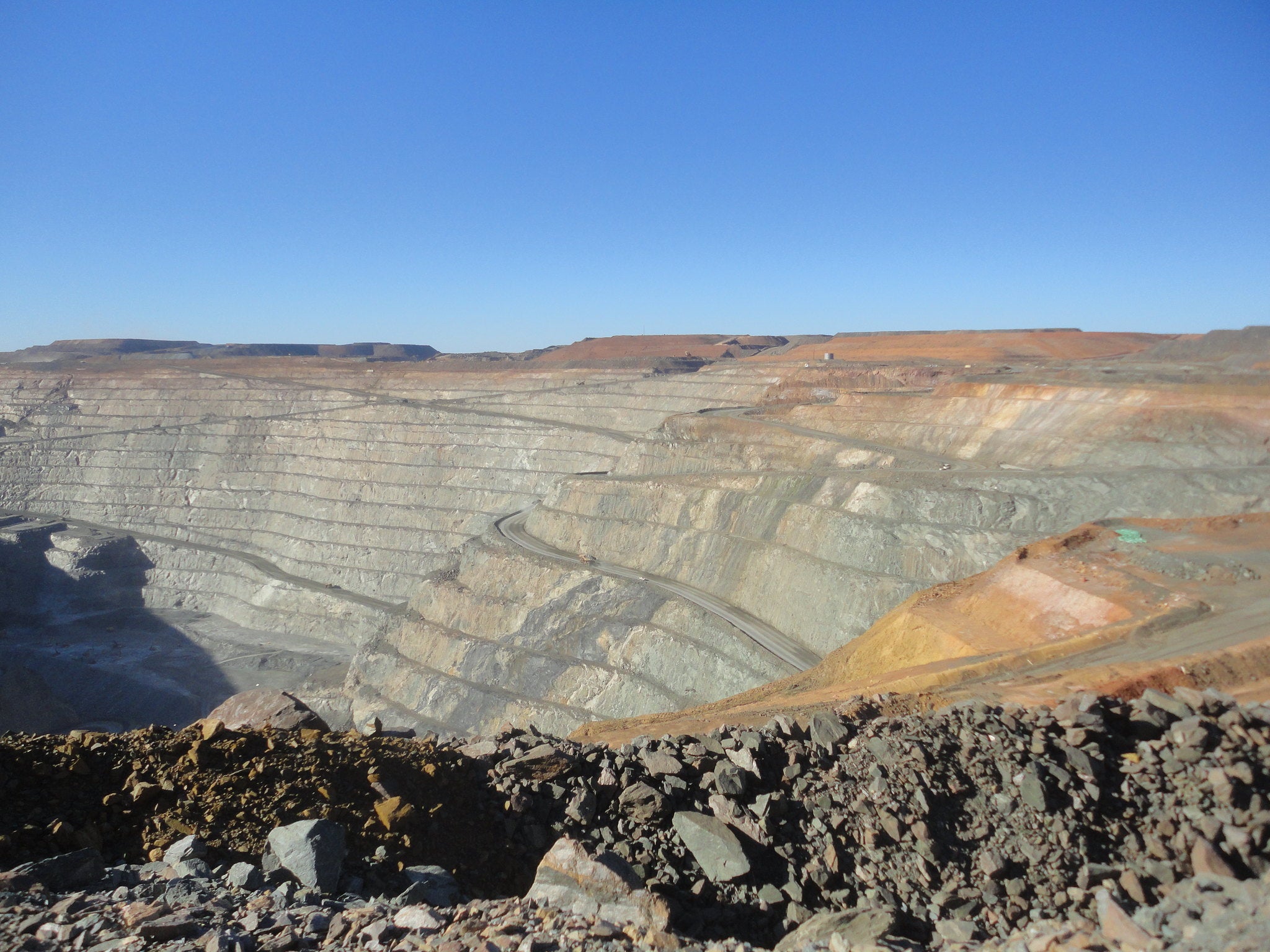 Earlier this year, Mining Technology reported on the importance of Australia's mining sector, its meteoric rise in recent months, and how it continues to be a "bastion of stability and profitability amid the uncertain times of the Covid-19 pandemic". Just days later, one of the world's largest gold miners made an announcement that reinforced that.
South Africa's Gold Fields Ltd said that it was awarding its Australian workforce a significant 6% pay rise, although it stopped short of calling it that. The news meant the company's 1,400 strong Western Australia-based workforce could expect between A$300 and A$600 extra in their monthly pay packets, beginning in April 2021.
"This is recognition of what we've asked our workers to do over the past 12 months but also the phenomenal result they delivered for our company," said Stuart Mathews, Gold Fields Australia's executive vice president. He said that the company had asked a lot of its workers, particularly due to the pandemic and robust measures implemented by state and federal authorities.
"We asked them to have extra discipline in what they do, to really focus on safety; they changed roster arrangements for three months and we also asked people to stay on site because of the risk to the community when we had a five-day lockdown in Perth," Mathews continued. "We've also had people stay in the state while their family and kids were interstate and some haven't been home for six months because of the border situation."
Australia's mining boom
However, the pandemic is just half the story. The mining sector in Australia is thriving; in fact, it's positively booming according to industry experts, who say that what we're seeing today is reminiscent of previous industry booms.
Anecdotal evidence supports that theory. ABC News recently reported from the Western Australian city of Kalgoorlie, where business owners talked of their desperation to attract workers to the backdrop of a flourishing mining sector. Speaking to the news outlet, one butcher said: "For the industries that aren't mine related, it's a bit hard to compete with the good wages that those guys get."
Deeper into the story of Gold Fields' pay award, further evidence of the boom can be found. The company said that for Australia, it was increasing the bonus it offers to employees who successfully introduced new candidates. If new workers passed a six month probationary period, the individual who connected the two would receive a A$10,000 bonus, up from the previous A$3,000.
Mathews said: "I'm looking out my window in Perth and there's construction going on all around me, and these people don't need to take a mining job because they're getting paid really well. There's plenty of work on, they don't need to go FIFO (fly-in fly-out); so we are going to have to look at different ways to attract workers."
Aside from the recruitment difficulties faced by Gold Fields – and indeed its competitors too – the company had a successful year in 2020. Sadly, there were however some tragedies that now-departed CEO Nick Holland reflected on in his final quarterly message.
An accident at the company's South Deep mine in South Africa took the life of a shaft timberman, and Covid-19 accounted for the deaths of nine other employees, eight of whom worked at the same mine.
"These are tragic losses and our heartfelt condolences go out to the family members, friends, and colleagues of these men," Holland said. "Despite the challenges and disruptions experienced during the past 12 months, the integrity of our operations has been maintained while putting our people first."
Strong financial performance
Holland said that Gold Fields had delivered a strong set of results for 2020, with production and costs both within the revised guidance.
In financial terms, the year was strong, with the company recording a fourfold increase in headline earnings, totalling $729m.
Normalised earning more than doubled, the company added, to $879m, while what it called "strong operational performance" and an increase in the price of gold "drove a significant increase in cash flow from operating activities less net capital expenditure, environmental payments, lease payments, and redemption of Asanko preference shares of $631m from $249 m generated during 2019".
Operating in Australia, Chile, Ghana, Peru, and South Africa, Gold Fields said that Covid-19 only had a limited impact on its business.
Holland continued: "Overall, Gold Fields has delivered a strong set of results for 2020, with production and costs both within the revised guidance."
He added that the impact of the pandemic on operations was limited to less than 100koz and if it weren't for the virus the group would have "exceeded the original guidance".
Adding renewable power to operations
Whilst the financial future of the company looks, at the least, stable, its operations are set to be transformative. The Gold Fields board gave the go-ahead to a renewable power project at its South Deep complex in May.
It is estimated that mining operations account for as much as 7% of all global carbon emissions. It certainly isn't fair to say that the industry has not acted; innovations such as new mining technologies and the modernisation of vehicle fleets have had a major impact.
The next threshold, however, is renewable power. After being granted a license by the National Energy Regulator of South Africa, Gold Fields will begin construction of a 40MW solar power plant at South Deep mine. The $46m project will span 118 hectares, comprising 116,000 solar panels. Once operational in 2022, it is expected to generate more than a fifth of the mine's energy requirements.
"We are the first South African mine to build and operate our own solar plant of this scale. This will ensure greater reliability of power supply and reduce the cost of electricity, which currently makes up about 13% of the mine's operating costs," said new CEO Chris Griffith.
"Importantly, it will reduce our carbon footprint by around 100,000 tonnes of CO2 a year, not only enhancing the sustainability of South Deep but also contributing to Gold Fields' long-term commitment to carbon neutrality."
This is a first for South Africa but not Gold Fields. The company already has solar and wind power at its sites in Australia and has a longstanding commitment to renewable power on the basis that its power sources must be reliable, available, cost effective, and clean.
In its 2020 results statement, Gold Fields said that environmental, social, and governance (ESG) efforts had become critical to its stakeholders, who wanted transparency on the matter. The report said: "Our ESG priorities are associated with wide-ranging objectives and strategic intents outlined in the table below. These high-level priorities and goals will be incorporated in an ESG Charter, with detailed 2025 targets to be released later this year."
Weathering the storm
On the whole, the global mining sector has been largely resilient to the events of the last year or so. Any impact on activity has been balanced with the wider impacts the pandemic has had on the global economy. Whilst there have been financial casualties, these have been limited.
Gold Fields has seemingly weathered the storm thus far, with a lot of promise for the year ahead. Caution is still a must though; we have all seen how events can turn our world upside down almost overnight.