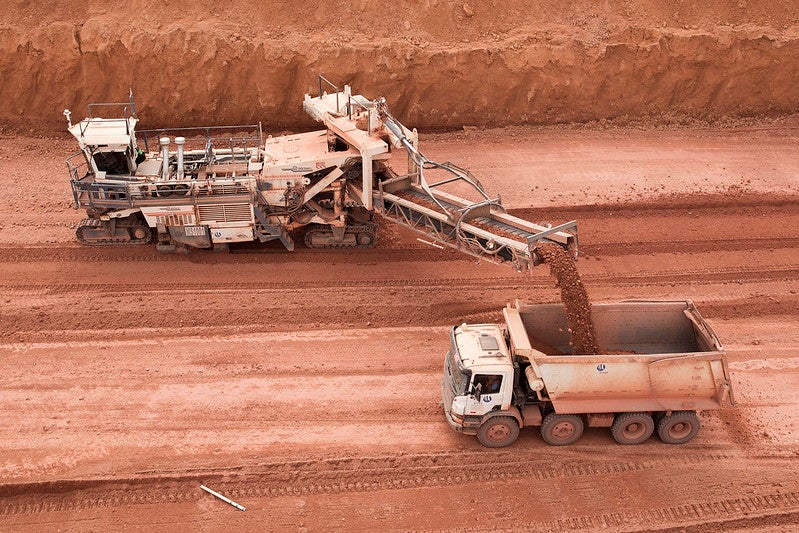 Rules, regulations and requirements have been the order of the day for billions of us around the world over the last few years. The Covid-19 pandemic has resulted in mass uncertainty, an abundance of instructions we each have tried to abide by, and, of course, devastating losses both at a human and economic level.
Knowing which rules to follow, when to follow them and whether you have followed them correctly has been a huge, complicated and intricate challenge, as UK Prime Minister Boris Johnson can testify to. These byzantine regulations have been further convoluted by the often contradictory advice from local, regional and national leaders.
The mining community of the state of Western Australia (WA) – a critical element of the region's economy – has been spared the disruption Covid-19 has produced, in the most part. Thanks to the steps its leaders have taken, the state and it's mining economy has, in the most part, been able to escape the devastating human impact – infections, illness, hospitalisations and death – seen in many other communities the world over, by virtually shutting itself off in order to insulate from the virus.
However, a combination of the latest wave caused by the Omicron variant, and the increasing appetite of state leaders to shift to a "live with the virus" approach is threatening that position, according to some. Speaking of the sector, State Premier Mark McGowan said: "They're an important part of the West Australian economy and we want to make sure they operate effectively."
Since the beginning of the pandemic a virtual shield has been placed around the remote mining operations, fly-in fly-out (FIFO) camps, to protect them from any potential Covid-19 breach, but for how much longer can this policy remain in place? 
Protecting production
In an interview with local media outlet WAtoday Curtin University infectious disease expert professor Archie Clements likened the facilities to islands that were, he said, "very vulnerable places during pandemics … they are good at keeping infection out, but if the infection gets in it tends to sweep through the entire population and incapacitate them."
The state's regulations – aimed at all citizens and industries – have helped keep Covid-19 out of mining operations. Mining companies themselves have also taken dramatic but effective steps to ensure continued production, with the likes of Rio Tinto, BHP and Fortescue among countless others having introduced stringent policies and practices, including thoroughly screening and testing FIFO employees before they can board planes. WA too added to this defence by mandating Covid-19 vaccines for the mining workforce, classing those working as "essential workers" within the state.
Yet, things could be set to change quite noticeably in coming days and weeks, warn some experts. The opening up of the state, ordered by McGowan, was expected to begin apace in early February. The state said it was also going to open up its borders once again, and revisit some of the requirements and terminology it's applying.
It said it would revamp its definition of what a close contact is, its isolation requirements and testing protocols, although there are no dates at which these changes will be implemented at present.
Evolving virus, evolving challenges
However, plans to ease restrictions have since been put on hold as a result of the increasing number of Omicron cases across the country. State leaders are reluctant to risk bursting the bubble they have so far successfully placed over the region and its mining operations.
These deviations will likely impact the mining industry – and others – quite significantly, if and when they are enforced. They will mean only close contacts of positive cases are required to isolate, rather than what had previously been termed "casual contacts", and that the period of isolation for a positive case would be halved from 14 to seven days. The move is an attempt to protect the state's economy and ability to function in a world where Covid-19 is endemic.
This means more people would be able to work, even at a time of relatively high numbers of cases. The issue, however, is the lack of clarity on when these changes will be implemented. The state has thus far only said they would come in when a "high caseload" has been reached; in other words, arguably, when the number of active cases and as such isolating contacts being to effect the ability of the state and its economy to function.
Speaking at a press conference McGowan said he was not able to say exactly when that might be. He added the state would analyse the case numbers, the extent to which they are linked, the extent to which the source of infection is known and the amount of time cases are infectious in the community before putting in place our new rules. "It would basically be irresponsible and reckless to put in place a hard rule, because there are so many variables we can take into account," he said.
Where now for mining and FIFO?
That lack of clarity has not been universally welcomed. Chamber of Minerals and Energy of Western Australia (CME) Chief Executive Paul Everingham said: "CME and its member companies would welcome any opportunity to introduce the isolation and close contact protocols announced last week by the WA Government sooner rather than later."
However, some warn it may also mean infections could be allowed to get out of hand. Clements told WAtoday that with the high transmissibility of the Omicron variant, it was highly likely an outbreak at a FIFO camp could see its operations completely shut down. "The likelihood is that if Omicron gets in there, many people will become infected and many of those people will not be able to work, so they could end up facing disruption when it comes to their operations," he said.
His views may be seen by some as hyperbole, but facts are concerningly on his side. Whilst the state and its mining communities have weathered Covid-19 well, having only recorded in the region of 1,500 cases in total state-wide to date, as January drew to a close , BHP's Yandi iron ore mine reported its and the local industry's first positive case of Omicron in one of its train drives. The news sent 70 colleagues into isolation and further exacerbated the growing skills shortage within the state's mining sector.
It seems the state, its leaders and its mining sector, vital to the country's economy and global supply of raw materials, have a perilous path to travel. Juggling the health and safety of a workforce that is already under pressure with the ongoing productivity of this critical sector has no easy solutions. Keeping the borders closed has its supporters and opponents in equal measure; changing isolation and close contact protocols and definitions also received a mixed response.
Whether the skills shortage can be resolved by fewer restrictions remains to be seen, but the obvious must be considered: there is no use in having a plentiful supply of cross-border personnel if their arrival sends tens of others into isolation. For the CME, the answer is clear: "As evidenced by current Covid-19 cases on WA mine sites, those protocols [relaxed measures] will allow operators to respond to positive cases in a way that prioritises the health and safety of our workforce, while also providing for continuity of operations." Whether that is reasonable assumption or not remains to be seen.