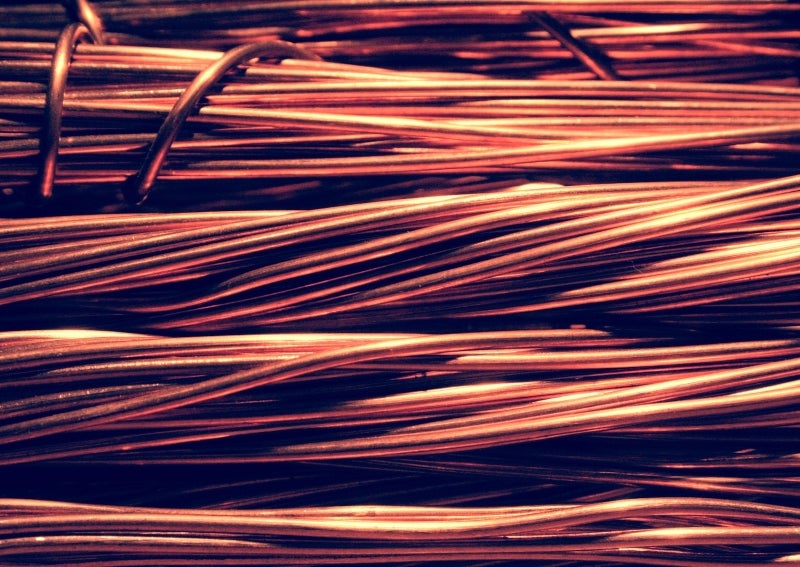 Copper has been part of the human conversation for thousands of years, from the Bronze Age right up to Brexit. This mining commodity is inextricably tied to the health of the global economy, with a bewildering array of factors influencing the metal's supply/demand dynamics and market value.
Between Brexit, an escalating US-China trade spat and concerns over Europe's economic fortunes, modern copper prices face volatility and some degree of uncertainty. But in the long-term, copper's place as an in-demand commodity seems secure, with demand set to rise steadily as the world continues to electrify its energy systems along with the rise of the electric vehicle beginning in earnest.
"Copper, with its superb electrical conductivity and lack of price-competitive substitutes, will be the key metal wherever electricity is used," noted a copper outlook report published by the Development Bank of Singapore in October last year. "The production, distribution and transmission of all that power will require a great deal of copper. In particular, the electrification of transportation will be a mega-trend…With a battery-powered electric vehicle containing four times as much copper as an ICEV [internal combustion engine vehicle], the red metal is expected to emerge a big winner from the electrification of light-duty vehicles."
But how will the mining industry satisfy copper demand as it trends ever-upwards in the coming decades, and how will technology help to satisfy this demand as the industry increasingly emphasises sustainability? Below is a snapshot of three companies that are leading the way in various aspects of modern copper production.
Aurubis: pushing for copper recycling in the circular economy
The steadily growing demand for copper is prompting concerns around how this demand can be met in the most sustainable way, and different parts of the mining and metals industry are responding to this challenge in various ways. The circular economy – the idea of keeping resources in use for as long as possible and recovering reusable material from society's waste streams – is an important concept for the metals supply chain, as recycled commodities help to supply the market while taking the pressure off limited natural deposits and reducing energy consumption when compared to traditional extraction projects.
Secondary copper is a good fit for recycling because it – like gold, silver and other non-ferrous metals – suffers no loss in quality from the process, making it infinitely repeatable. Hamburg-based Aurubis is one of the companies leading the charge on the recycling of copper and other metals.
The firm's largest recycling plant in Lünen, Germany, uses only secondary raw materials as input to produce high-grade copper cathodes that Aurubis describes as indistinguishable from those that come from primary copper production. Input sources include copper cable scrap, waste electronics such as circuit boards and even industrial residues and slimes, which undergo processing, smelting and refining using the Kayser Recycling System.
BHP's 'green copper' push
While the recycling of secondary copper from waste streams will go some way towards relieving future supply shortages, it won't be enough on its own, as copper flow modelling conducted by the Fraunhofer Institute has demonstrated. This is partly because of the aforementioned societal and population changes driving demand, and also because copper tends to remain in use for years or decades before becoming available for reprocessing.
So primary copper production will remain necessary for years to come, but how is the industry responding to changing expectations around sustainability? Mining giant BHP is looking to take a leading role in the environmental rehabilitation of copper, both in terms of direct savings in energy and water consumption, and in improving the transparency of the supply chain. The company is using data analytics to drive down freight emissions in its copper supply chain, and the massive new seawater desalination plant for the Escondida copper mine in Chile, which opened last year, is part of a broader plan to entirely eliminate freshwater usage at the mine by 2030.
"The copper industry already has 'green' credentials," said BHP's president of operations for the Americas Daniel Malchuk at April's IWCC 2019 conference in Santiago. "But together, we can do more to put these under the spotlight and show a more discerning consumer that our products are both ethical and valuable."
Codelco: tech innovation at the world's largest copper producer
Chilean state-owned mining company Codelco is the largest copper producer in the world, controlling around 19% of the world's total copper reserves and producing more than 1.6 million tonnes of the red metal (nearly 10% of global output) last year.
However, rising costs and declining ore grades at many of the company's largest mines have been an increasing challenge for the copper giant, spurring massive investments such as the ongoing $5bn project to convert the huge Chuquicamata mine from an open-pit to an underground operation.
Codelco's challenges do seem to have prompted a range of innovative technology deployments to improve efficiency and sustainability at the company's operations in Chile. Like Rio Tinto, Codelco is increasingly emphasising automation in its mining fleets and processing facilities, and in April announced an agreement with long-time partner Sandvik to introduce fully automated loaders and predictive analytics to Chuquicamata's new underground operations.
Artificial intelligence (AI) is on the menu, too; this year the company started working with Uptake to deploy an AI-based system that will manage and predict the condition of much of its equipment and infrastructure.