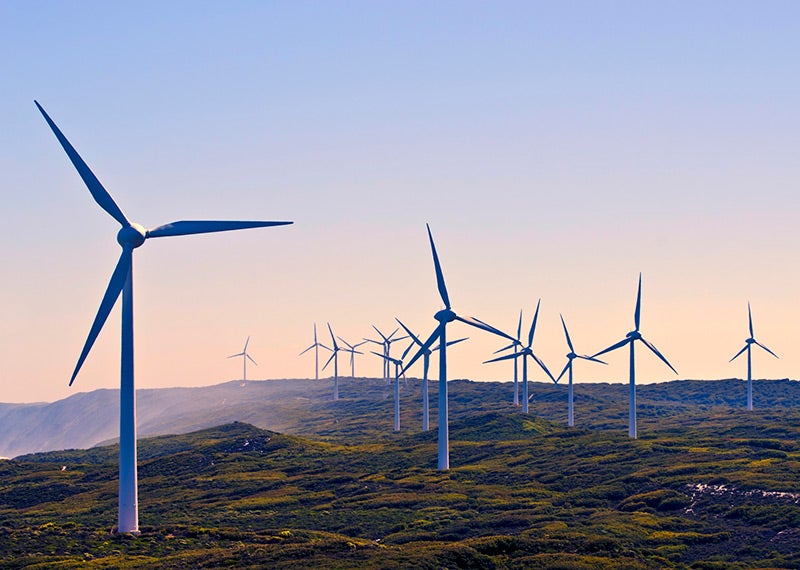 Even before the Russian invasion of Ukraine, the cost of energy was never far from headlines in Europe and around the world. The unprecedented slew of negative factors on wholesale energy prices continues apace, agitated by the events in eastern Europe; and the warnings of where things are headed are coming thick and fast. 
Without governments acting now, energy costs could increase across the eurozone by as much as 40% this year alone, warns the Centre for Economics and Business Research.
Governments would argue that they are acting, but the tools available to them are limited in both scope and impact. The situation has led the German Government – which oversees Europe's largest economy – to warn that there may be a need to ration gas or stop companies from operating as the crisis deepens. France has committed an estimated €25bn ($26bn) to counter rising costs for consumers, Italy has increased its energy windfall tax on providers, and Spain has introduced its own windfall tax. 
Other governments across the continent are announcing their own measures to help households and industry cope. However, few of these policies actually address the core of the problem, likely because there is no real answer to the current situation.
Do renewables have the answer?
With renewable energy and sustainability having been at the forefront of government thinking in recent years, it seems almost incomprehensible that Europe, and indeed the world, is facing such a crisis. Initiatives aimed at promoting sustainability have been at the top of political agendas in recent years, but they have not been established quickly enough to head off today's challenges. In fact, those very technologies could actually be exacerbating the issue.  
Ørsted has been the poster child for decarbonisation, cutting its carbon emissions by 86% by transitioning from a producer of oil and gas to renewable power. However, the renewable powerhouse is warning of supply challenges, and that it may have to turn to increased coal consumption and stockpiling to ensure it can meet its energy production targets later this year. 
How well do you
really

know your competitors?

Access the most comprehensive Company Profiles on the market, powered by GlobalData. Save hours of research. Gain competitive edge.
Company Profile – free sample
Thank you!
Your download email will arrive shortly
Not ready to buy yet? Download a free sample
We are confident about the unique quality of our Company Profiles. However, we want you to make the most beneficial decision for your business, so we offer a free sample that you can download by submitting the below form
By GlobalData
Speaking to the Financial Times, Ørsted's chief executive, Mads Nipper, said: "However much we hate it, we are very likely going to see a temporary increase in our coal use, compared to the trajectory that we have been on." 
A return to coal?
"Biomass is hard to get right now because everyone is looking for fuel," said Nipper. "We have sourced additional back-up coal to ensure that we are prepared." 
Nipper was speaking of wood pellets, used to fire its six of its nine power plants in Denmark. Aside from its formidable renewable portfolio, Ørsted operates three other plants, powering two by gas and one by coal.  
In an effort to ease fears that the move was a backward step for a company that has built its reputation on being sustainable, he added that the decision was a "necessary short-term evil", but the longer-term goal to close the remaining coal-fired plant in 2023 was still the aim. 
The shortage in pellets is not truly the result of the Russian invasion, it was gathering pace months before that. It is largely thanks to the unseasonably warm winter across Europe, reducing the harvesting of trees, which ultimately led to a reduction in supply at sawmills, the source of the burnable fuel. It highlights one of the major challenges posed to this industry; with warmer winters will come a reduction in supply.  
Ørsted had already been hit by less favourable wind conditions, making it more difficult to produce the renewable power it's famed for. So, does the shifting climate – once seen as a potential solution to the fossil fuel conundrum – mean we are inching further away from a solution than closer to one, one where mining may have a future it didn't foresee just months ago?
Back down the mines
Not so, says Aaron Mintzes, senior policy counsel for US-based non-profit sustainability advocate Earthworks. Mintzes says that if nothing else, the Russia–Ukraine war has emboldened the world to deliver a rapid, just, and equitable renewable energy transition. 
"The clean energy era can avoid repeating the mistakes of the fossil fuel era by meeting the demand in the most sustainable way possible," he says, "by recycling, reusing, and extending the life of materials we already have." 
For Mintzes and Earthworks, it isn't just mining for traditional fossil fuels that is of concern. They believe that the supply of cobalt, lithium, nickel, and copper – all materials widely used in batteries for electric vehicles and battery storage system for renewable energy – has a negative environmental and economic impact. In a 2021 study by Earthworks, it said: "At present, the technologies required to produce, store, and utilise renewable energy require a significant amount of materials that are found predominantly in environmentally sensitive and often economically-marginalised regions of the world." 
However, although the organisation's aims are commendable, it's a view that isn't unchallenged. There is a wider narrative – not one pushed by Earthworks – that even batteries for electric vehicles come with a hefty environmental price tag thanks to the rare earths they use. 
Indeed, there is clearly the need for responsible mining, but as DeSmog – a network of investigative journalists with the aim of countering misinformation surrounding at least the transportation energy transition – points out, "electric car batteries don't use much rare earth materials, but do use the same battery materials as most consumer electronics".
The prospect of sustainable mining
Whichever position you take, there is a case for sustainable mining, be that for battery materials or traditional fossil fuels. "Where new extraction is necessary, we must take special care to protect communities, biodiversity, and natural resources, particularly those relied on by indigenous peoples and protected by treaties," says Mintzes. He called for binding obligations for mining companies to respect human rights and the environment, throughout their entire value chains. 
However, he also says that there is no substitution for a circular economy solution such as recycling, adding that it can significantly reduce demand for battery minerals by approximately 25%–55% according to Earthworks research. "By prioritising demand reduction strategies like mineral recycling, reuse, and substitution, the world can move away from extraction reliance," he continues, adding that the vote by the EU to enact legislation requiring recycled content should be a foundation for the US to develop a circular economy infrastructure too. 
Whether it is new technologies that will one day end our reliance on fossil fuels, or countermeasures by governments around the world to tackle the current energy crisis, the reality is that fossil fuels are going to be with us for many years to come. It's a reality that most accept, even though it is contentious to say the least.
As such, the future for mining remains something of a certainty. Whether it's fossil fuels, the materials for consumer electronics, or rare earths, the need to go underground to get them will ever-present, at least in our lifetimes and those of our children and their children. So if this crisis does have one takeaway, it would be that while challenges will come and go, sustainability has to be the constant.