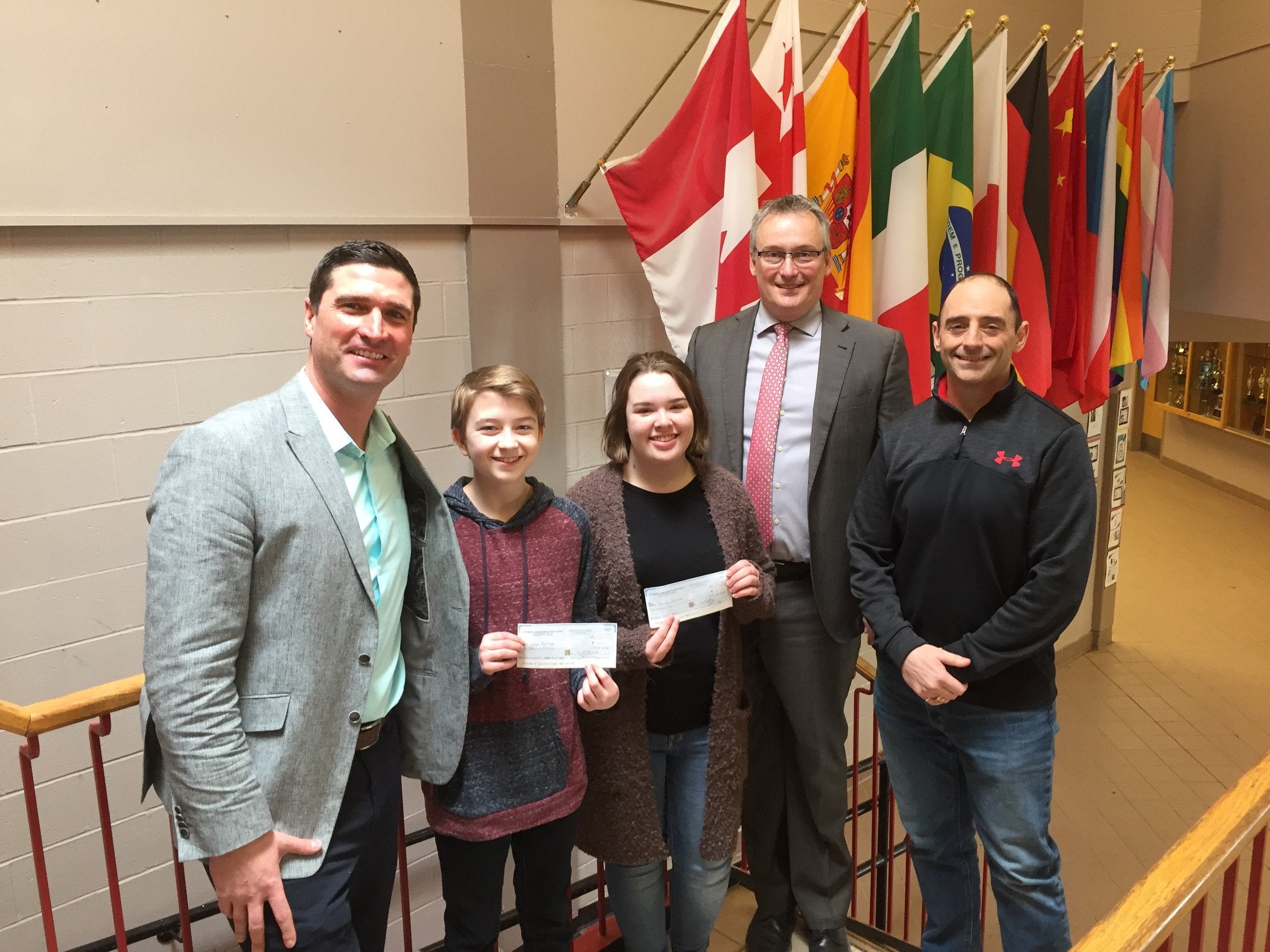 "Do you want to win a bucket load of cash? Of course you do!" is the eye-catching strapline of the Mining Association of Nova Scotia's (MANS) annual Mining ROCKS! contest.
It offers cash prizes totalling C$8,000 for junior high and high school students who produce the most interesting and engaging videos about mining across five categories.
Held between October 2018 and 22 February 2019, the contest hopes to inspire young people to teach themselves about the mining industry in Canada and beyond.
Sean Kirby, executive director of MANS, says the association launched the competition because the industry needs to do better at explaining itself to the public and, in particular, reaching out to young people to educate them about mining, minerals and geoscience.
"We started the Mining ROCKS! video contest as a way to appeal to young people, to give them a reason to want to learn about what we do by doing their own research," he says.
Attracting the next generation of miners
Ingratiating young people to the mining industry is more than just about positive PR; it's a necessity if the sector is going to plug anticipated future skills shortages.
According to a 2018 labour report by the Mining Industry Human Resources (MiHR) Council in Canada, the country's mining industry will need to hire roughly 97,450 workers over the next 10 years (2019 to 2029). These new hires are required to replace retirees, the number of which is expected to increase in the coming years.
The most recent MiHR consensus found that in 2016, 45- to 54-year-olds made up the highest share of the mining workforce (26%); 35- to 44-year-olds came in second (25%); then 25- to 34-year-olds (24%); and, in contrast, the youngest cohort (15- to 24-year-olds) has consistently represented only 6%-8%.
Given these figures, promoting the mining sector to young people has never been more important for the industry.
Changing perceptions and raising awareness
In Nova Scotia the mining industry employs around 4,500 people of a population of around 950,000. Nationally, the sector employs around 403,000 workers directly.
Yet often young people associate mining with something only their grandad did, typically viewing it as outdated, dirty and unsafe. Alternatively, they are completely unaware of the sector altogether.
"I think one of the biggest barriers is a lack of awareness of the industry by young people, certainly in Nova Scotia," says Kirby. "Or for many their perception goes back 50 years and they envision soot covered faces, pick axes and black and white pictures, when the reality is a very sophisticated, high tech industry."
MANS tries to address these misconceptions 'head on' with its 'Not Your Grandfather's Mining Industry' initiative, which aims to highlight the increasingly technological aspects of mining.
Another barrier is that the sector is perceived as a considerable climate change contributor, which millennials and Generation Xers tend to have a high awareness of and are deeply concerned about. This is another issue MANS tries to tackle.
"It is not known that mining is actually vital to green energy development," says Kirby. "You can't have solar panels and wind turbines without the minerals we mine, so we try to convey that message and say, you know, mining is actually essential to the greening of the economy or to reducing of society's environmental footprint."
It's also worth noting, he says, that mining is one of the better paid employment sectors in Canada, with the average wage in Nova Scotia being around C$55,000 a year, putting it on par with the province's financial services industry.
Industry and government involvement needed
In addition to the two initiatives mentioned, MANS also posts daily information on social media, including facts about minerals, mining and geoscience, as well as conducting school visits.
But much more needs to be done by the industry and public education authorities, according to Kirby.
"I think there's a tendency, quite understandably, for companies to keep their nose down and focus on their job, so it's really important to have an organisation like ours that can focus on education and public outreach," he says.
"However, we do wish in Nova Scotia the education curriculum did more around mining and geo-science, we're trying to fill the gap."
The MiHR's labour assessment notes that undergraduate enrolment in accredited engineering programmes in Canada more than doubled over a 20-year period, from 40,700 in 1996 to roughly 84,450 in 2016.
However, according to MiHR, the projected gap analysis for professional and Physical Sciences Occupations and technical occupations "indicates the mining industry will likely face major hiring challenges for engineering-related occupations if current trends continue."
Therefore, high enrolment in engineering programmes, particularly in mining/mineral engineering, will be needed in the future.
Kirby agrees. "It's our view that geo-science is as important to understanding the world around us as physiology and chemistry, for example, therefore it should have a more significant role in the curriculum, that's why it's important to reach out to young people and give them some basic understanding and knowledge of geology," he says.
Women and indigenous populations
Proportionally, the mining industry is the largest private sector employer of Indigenous peoples in Canada and employment is poised to increase.
However, women continue to be under-represented and attracting them to the sector could be key to plugging future skills gaps. According to 2016 census data, women make up 48% of the Canadian labour force, but account for only 16% of the mining workforce – a figure that hasn't changed much since the 2011 census data.
Although the share of women has increased in recent years in several mining related occupations, the mining industry has yet to realise comparable gains, it states.
MANS, however, does not directly target girls and young women with its initiatives.
"I think our challenge is more about general educational outreach to help Nova Scotians understand the industry better; though, there's certainly room to do better at targeting specific groups, like females," says Kirby.
As for its flagship Mining ROCKS! competition, however, Kirby says it should be judged by the growing number of entries – from 21 five years ago to 33 last year.
"We will just keep at it and keep making good progress," he says, "Because we absolutely need to make sure we have the skill sets and the labour necessary for the future."