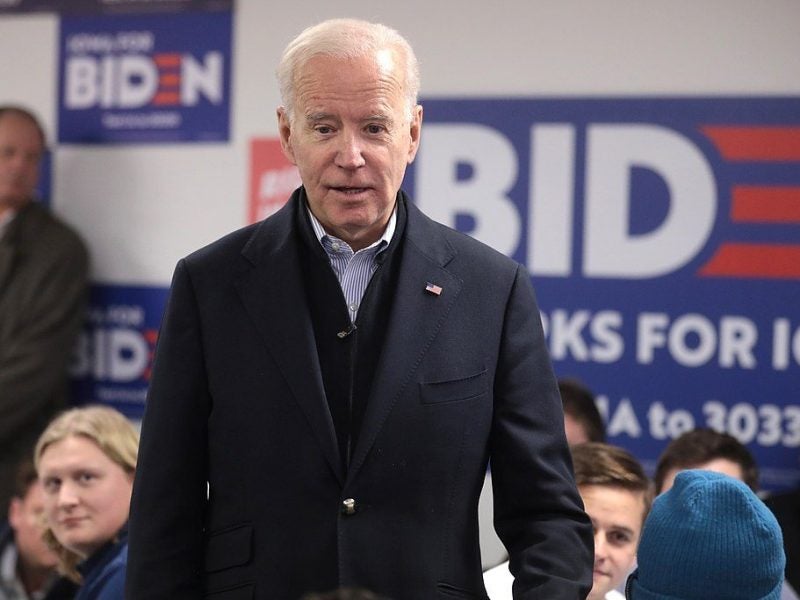 Joe Biden was Vice President of the US in 2014 when a study by the Environmental Protection Agency proposed restricting development on the Pebble project owing to concerns it could harm Bristol Bay's salmon fishing industry. Following the election of Donald Trump in 2016, and the Trump administration's enthusiasm for the US mining industry, development at Pebble was able to go ahead. Biden stands by the 2014 study, despite Northern Dynasty clearing the final environmental hurdle before federal approval in late July after the US Army Corps of Engineers issued a final environmental impact statement backing the Pebble project.
Biden comes out against Pebble mine
"It is no place for a mine," Biden said in a statement to news media on Sunday. "The Obama-Biden Administration reached that conclusion when we ran a rigorous, science-based process in 2014, and it is still true today."
Biden pledged to stop the proposed copper-gold-molybdenum mine from going ahead if he wins the election this year.
"Alaskan culture, traditions, and jobs are on the line," Biden said. "As president, I will do what President Trump has failed to do: listen to the scientists and experts to protect Bristol Bay — and all it offers to Alaska, our country, and the world."
Already a controversial project, with opponents to Pebble claiming the mine cannot co-exist with Bristol Bay's salmon fishing industry, the project came back into the spotlight recently as it passed its final environmental impact assessment (EIS) that paves the way for the mine to be granted federal approval as soon as this month. Opponents to the mine claim that downstream salmon and freshwater fish would be vulnerable to pollutants generated at the mine and that the fishing industry is a longer-term economic powerhouse than a mine with a limited lifespan.
Biden joins the ranks of environmental groups, local residents and more that have voiced opposition to the mine. Another, perhaps unexpected, opponent of the mine recently surfaced in President Trump's son, Donald Jr., who voiced opposition to the mine on Twitter last week:
As a sportsman who has spent plenty of time in the area I agree 100%. The headwaters of Bristol Bay and the surrounding fishery are too unique and fragile to take any chances with. #PebbleMine https://t.co/4ffLdF4Qqe

— Donald Trump Jr. (@DonaldJTrumpJr) August 4, 2020
Following his son's intervention, President Trump pledged to hear both sides of the debate surrounding the Pebble project.
"I would certainly listen to both sides. My son has some very strong opinions and my son is very much of an environmentalist," the President said at a press briefing.
Pebble hits back
In response to Biden's remarks, Pebble Partnership CEO Tom Collier said that the final EIS released in July, and the federal Record of Decision that is expected within weeks, will serve as the basis for final federal decision making at Pebble.
"It's election season, and people are going to posture and say things, I totally understand that," Collier said. "But when it comes down to brass tacks, to the law, there can be no federal action at Pebble that is inconsistent with the final EIS, period."
Collier said that efforts by the Obama administration to impose regulatory decisions at Pebble in the absence of an EIS or other administrative record were stopped by the courts and said that any similar action by a future administration would be promptly overturned especially in light of the favourable findings of the final EIS.
"Look, any suggestion that the Obama-era Bristol Bay Watershed Assessment (BBWA) is a more defensible administrative record for regulatory decision-making at Pebble than the Final EIS is laughable," he said.
"Not only does the BBWA not even assess our project, it doesn't consider project-specific mitigation, it's based almost entirely on secondary research, and it isn't an impact assessment. As a basis for regulatory decision-making, the BBWA is woefully inadequate and demonstrably inferior to the final EIS, and I'm 100% certain that our federal courts will take the same view if they are asked."