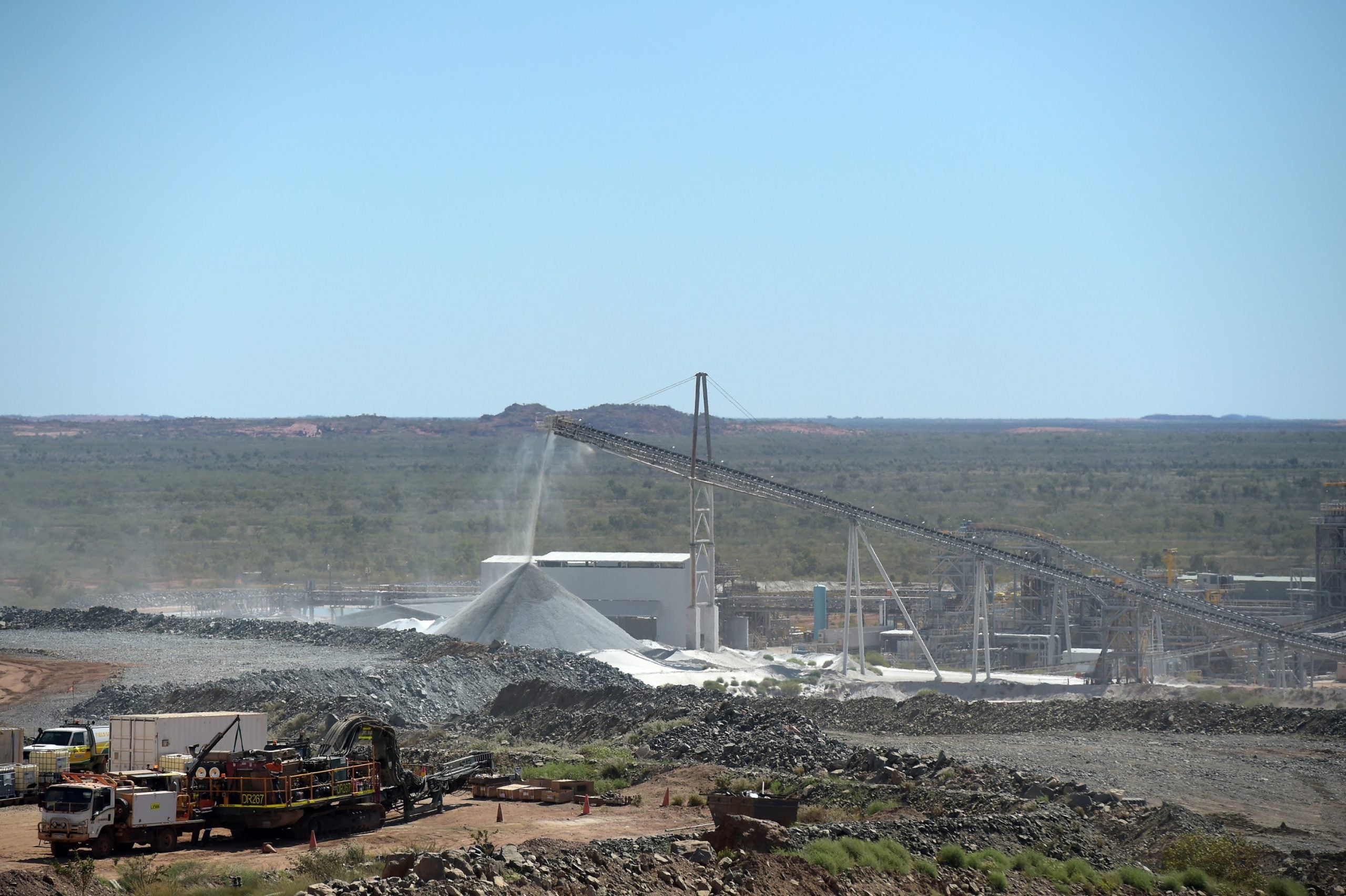 Demand for lithium has increased markedly in recent years, on the back of significant rises in the production of electric vehicles (EVs). Rechargeable batteries for EVs account for the bulk of the lithium market, with the Australian Bureau of Statistics estimating such batteries to account for 46% of global lithium consumption. Lithium-ion batteries are also widely used in consumer electronics such as mobile phones, cameras and laptops as well as larger-scale devices such as energy storage units and air mobility applications.
Yet there remains a bottleneck in the world's supply of lithium and mining and refining remains restricted to just a few global regions. Two countries, Chile and Australia, hold the world's largest lithium reserves with 9.2 million metric tonnes and 5.7 million metric tonnes respectively. While Chile boasts greater reserves, it is Australia – which GlobalData predicts will achieve a full year 2022 output of 68,450 metric tonnes – that is the world leader in terms of mine production. This is more than double Chile's 26,000 tonnes output, and Australian lithium production is forecast to hit 116,240 tonnes in 2026.
As a result, Australia could prove to be the world's source of lithium in the long-term, with both an established mining industry and cross-sector support for the sector. All that remains is to realise this potential, and minimise some of the sector's well-documented environmental damage.
Sources and spodumene
The two main sources of lithium are brines and spodumene in hard rock deposits. Northern Chile's Salar de Atacama hosts the largest producing brine deposit in the world, while Australia is the largest producer of lithium from spodumene, supplying about 60% of the world's lithium.
Australia's spodumene lithium mine output is also expanding. This year, minerals explorer Eastern Resources (EFE) announced a new lithium discovery at its Trigg Hill project in East Pilbara, Western Australia. In April and May EFE undertook an initial soil sampling program as its first-stage assessment and subsequently announced it had received "significant" lithium soil results from the sampling.
The EFE project could build on a legacy of strong lithium production in the region, located around 75 kilometres southeast of Pilbara Minerals' Pilgangoora lithium mine, whose orebody hosts one of the world's largest lithium deposits. Pilgangoora, which produces around 330,000 tonnes of spodumene concentrate per year at 6% lithium, as well as another 321,000 pounds of tantalite concentrate at 5% lithium, has two operational processing plants, both currently being expanded.
Australia already has several other lithium mines that are in production. These include the Greenbushes mine, which is the largest operational lithium mine in the world and is expected to produce more than 160,000 tonnes per year after ongoing expansions are complete.
The Mount Marion lithium project operated by the ASX-listed Mineral Resources in the Yilgarn Craton is another key Australian mine. Mineral Resources also has interests in the Wodgina lithium mine that commenced operations in April 2017. In an investor presentation released to the market in October, the company noted that the Mount Marion and Wodinga operations could both contribute 40,000 and 70,000 tonnes per year respectively.
Other Australian lithium mines include the Mount Holland lithium, or Earl Grey lithium, project. A pre-feasibility study expects the mine to produce around 50,000 tonnes of lithium hydroxide over a lifespan of 47 years, which could help to cement Australian lithium as a viable long-term industry.
Costs and benefits of lithium in Australia
One of the advantages that Australia enjoys from its ability to produce lithium from spodumene is its relatively low production cost. According to an S&P Global Market Intelligence report, average total cash costs at hard rock lithium mines are roughly less than half of those at brine operations.
But, as S&P also points out, the value of the concentrates produced at hard rock spodumene mines is lower than that of the lithium chemicals produced at brine operations. The report says that the value "is on average $6,250/t LCE [lithium carbonate equivalent] lower." This implies that the higher value lithium products obtained from brines can outweigh the higher cost. S&P says that this can "result in a forecast average margin of $5,386/t LCE – almost twice that of their hard rock counterparts."
All the production steps along the lithium value chain, from mining through to beneficiation and refinement, come with their own associated environmental risks. Spodumene mining is done using the traditional open pit method and this produces waste with the potential to release toxic chemicals into the environment. Beneficiation, which concentrates spodumene, also involves waste flowing into tailings ponds, which runs the risk of contaminating the local ground water with chemical wastes
Further along the production chain, refining processes to remove metal impurities such as calcium, magnesium and iron produces waste, and there remains the obvious question of greenhouse gas release and the large amount of energy that is consumed along the various stages of lithium production.
In order to maximise margins and reduce pollution, Australian hard rock producers are increasingly constructing conversion facilities near their existing mine operations. The industry is also seeking innovative ways in which to source lithium from mining waste. One initiative that is underway involves work being done jointly by the Australian Nuclear Science and Technology Organisation (ANSTO) and Lithium Australia (LIT).
Scientists at both bodies have announced the development of a world-first technology to extract more lithium from lithium mining waste. The conventional way of extracting lithium from spodumene is in a rotary kiln, but, according to the scientists, "this requires very high temperatures of around 1,000°C and can only be applied to spodumene of a certain type and size."
ANSTO and LIT scientists say that, using current techniques only 50%-70% of the lithium from the original ore can be recovered. But the process they are developing, called LieNA, aims to recover up to 95% of the lithium, with the additional bonus of vastly reduced energy inputs, compared to conventional processing.
Driving environmental change
Announcing the LieNA project, Dr Chris Griffith, senior process chemist at ANSTO, said that the process increases the sustainability of lithium operations worldwide. "This technology really has huge potential for an industry which is integral to our transition to the electrification of transport, and ultimately to a cleaner and greener future.
"Until now, it has been quite accepted by industry that a large amount of lithium is 'lost' during processing," Griffith continued. "We're the first in the world to achieve such an efficient level of extraction."
LIT has been awarded around $830,000 from the Federal Government's Department of Industry, Science and Technology CRC-P Round 8 program to progress the development of LieNA to the level of a feasibility study level, and possibly the eventual commercialisation of the technology. This funding is also clear support for a cross-industry initiative, bringing together private and research interests for the benefit of the extractive process as a whole, which could stand lithium extraction in good stead in the long-term.
Yet the potential for lithium production to release harmful substances into the environment remains a cause for disquiet. The team at ANSTO believes that the work that they are engaged could go some considerable way to 'greening' the production of lithium once the technology is eventually commercialised.
Stuart Tarrant, chief financial officer at LIT, said upcoming environmental, social and governance regulations are forcing the industry to consider ways to improve recoveries and also shorten supply chains. "If commercialised, LieNA has the potential to achieve both," he said, adding, "We have already experienced higher interest from lithium concentrate producers."