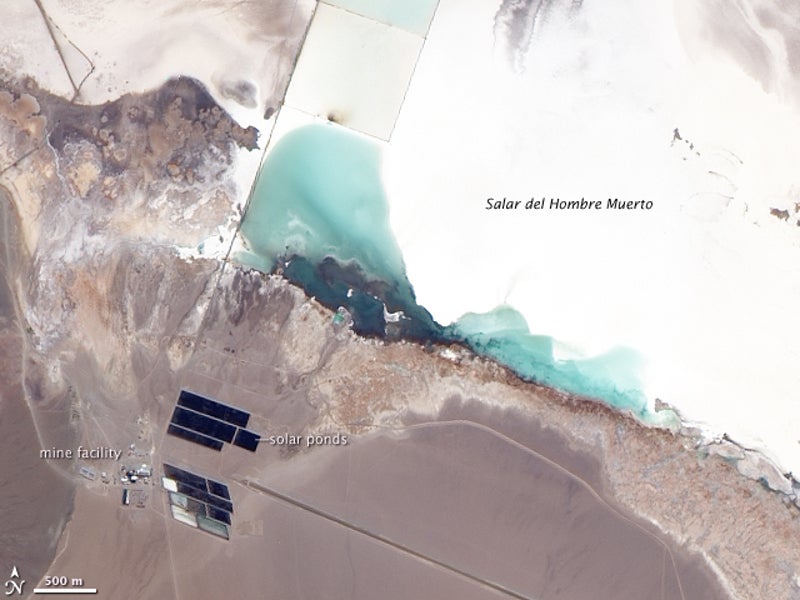 On December 10, 2019 President Alberto Fernández, who won an October election, was finally sworn in as Argentina's new leader, marking the end of conservative Mauricio Macri's four-year reign.
A leftist Peronist, Fernández represents a rejection of the previous administration's fiscal tightening that had been imposed to tackle the country's $100bn sovereign debt and 50% inflation. Fernández and his vice president, former President Cristina Kirchner, are largely seen as a shift towards protectionist policies, more state control and spending.
To enact his plans to end the country's lengthy recession and reduce 40% poverty rates, Fernández needs to boost the economy with jobs and new revenue opportunities and Argentina's rich resources present, he said, a 'great opportunity'.
During his presidential campaign, Fernández reached out to the mining industry, assuring firms he would reconsider a controversial glacier protection law that threatens new and old mining projects. He also vowed to finish revising the country's mining code, a job started but not finished by his predecessor.
Revising the mining code
Argentina holds reserves of lithium, copper, gold and silver but new projects in the country have been slow to materialise, despite the sector overall seeing good growth for imports.
In March, however, Yamana Gold, Goldcorp and Glencore said they were considering jointly developing the Agua Rica gold and copper project in the country's northwest. In July, both companies reported positive results of the pre-feasibility study.
First Quantum Minerals is also considering a $3bn investment in Taca Taca, a gold and copper project.
If it goes ahead, Agua Rica gold and copper could be one of the first new mining projects in the country for some time, but the companies involved will likely be looking for more regulatory clarity from the new administration.
Former president Macri had produced a federal mining agreement to standardise taxes and regulations across the country. However, some provinces refused to sign it and the agreement is still awaiting congressional approval before it can take effect.
This will likely be one of Fernández's biggest challenges going forward and there's no indication, as yet, how successful he will be at completing what Macri started.
Policy and tax
So far, in its first few weeks in power, the new government has set out a group of economic reforms that essentially allow the government to bypass congress to legislate. The bill includes controls on foreign currency, such as a 30% levy on anything spent outside the country.
Besides regulations, the main issue for foreign investors will be the country's macroeconomic instability and the policies brought in to tackle it, says Jimena Blanco, research director, head of Americas at Verisk Maplecroft.
"The bill shows the government, as feared, has become more protectionist," says Blanco. "[the foreign currency controls] creates many frictions; even for multinationals who might have people travelling in Latin America, it's a 30% extra cost for those trips."
The new administration has also introduced increased export taxes on the agricultural sector, leading to fears it could do the same for mining. Such fears are not alleviated by the fact that Argentina already has one of the highest tax burdens globally.
"The main challenge for companies is there will be a lot of economic activity announced and there's no clarity as to what that may be," says Blanco, "So, it's really a case of buckle-up for the ride because it's going to be a bumpy one."
She adds that most companies she has spoken to are in 'wait and see mode', particularly as to whether the government can renegotiate its foreign debt or whether it will go into default early next year, which could impact access to capital for new projects.
Revising the glacial protection law
In 2010, Argentina adopted the world's first Glacier Protection Law to protect its 16,968 glaciers. The law prohibits mining and oil and gas operations anywhere near glaciers or permafrost.
In June 2019, Barrick, which has two projects on the Chilean-Argentine border close to glaciers, lost a case challenging the law in Argentina's Supreme Court.
Argentina's full inventory of glaciers was only finished last year and up until then the law had been loosely applied. However, if properly enforced, several projects could potentially be affected. Furthermore, the far-reaching regulation could have a prohibitive impact on new mining projects in the future.
However, Fernández has promised to take another look at the law, to ensure more clarity, but it's unlikely to be high on his agenda.
Furthermore, there are Argentina's strong civil environmental protection groups to consider. Environmental conflicts are high in relation to the number of projects in the country, with more than two dozen socio-environmental conflicts with communities.
Canada's Pan American Silver's Navidad project, one of the largest known silver reserves in the world, located in the province of Chubut – which did not sign Macri's mining code – has been on hold since 2013 when it didn't meet provincial rules banning the use of cyanide and open-pit mining.
"There are cases of mines and mining projects shutting down because community opposition and environmental activism in Argentina is strong and well organised, and doesn't matter if that area is sparsely populated, people will come from other provinces; therefore, community relations, for us, remains the number one risk to mining in the region," says Blanco.
Lithium: the resilient mineral
Argentina's biggest mining opportunity is thought to be in lithium. It is already the world's third biggest lithium producer and is home to 25% of the resources in the so-called lithium triangle which touches Bolivia and Chile.
The global mining sector is already showing lots of interest. Mining companies' budgets for lithium exploration in Argentina reportedly rose 890% in the last four years.
In 2019, mining companies invested $66m in lithium exploration, while four years earlier the figure was $6.7m, according to government figures.
In September, the mining policy secretariat projected the country's lithium production could grow by between 223% and 683% over the next three years. The nation's lithium exports have tripled over the last 10 years, reaching $251m in 2018, but by 2022 they could rise to between $1.2bn and $2.37bn, according to a report published by the Rosario.
Blanco says that despite Argentina's economic risk, lithium investment is still considered very attractive because there's limited global choice for investors.
"Therefore, for lithium, Argentina is still very investable," she says. "Whereas for copper and gold, for example, there's areas of high prospectivity in provinces welcoming to mining, but because of the level of investment those projects require, and the risk of possibly not being able to repatriate dividends, it really is putting those on hold because there are other jurisdictions where you don't have these types of macroeconomic controls and volatility."
Going forward
Ultimately, mining companies and foreign investors will be watching closely over the coming months and waiting to see what further policies come out of the Fernández office.
Besides potential fiscal challenges, such as a potentially more onerous tax system, the main challenge will be the continued lack of clarity around mining legislation, which is different depending on the jurisdiction a company is operating in. This, coupled with the fiscal problems, could stall growth in the sector.
"Revision of mining legislation was something Macri had promised and had made some progress towards but never managed to deliver on; and that will be a challenge for this administration, as well capitalising on the fact that the main mining provinces are politically aligned to the federal government."