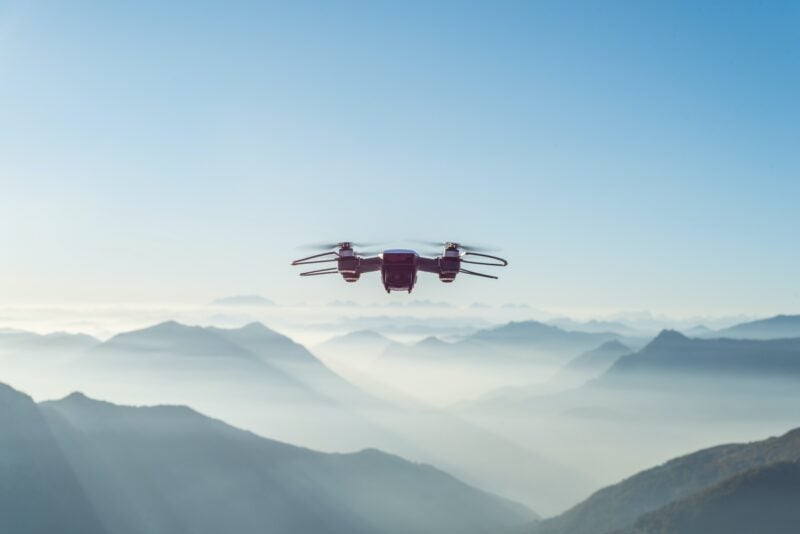 Earth's resources, by definition, are finite. Whilst the world's leaders are currently focused on implementing ways to transition from fossil energy sources, there will at some point come a realisation that mineral and metal resources are facing scarcity too.
Some believe space mining could be an answer. A fireball on 1 April 2021 was observed over Western Australia by the Desert Fireball Network) and researchers later recovered a 70g meteorite. Studying such meteorites is useful for many reasons, as they often contain a high concentration of rare and valuable elements such as cobalt, which is crucial to the construction of modern batteries. 
They won't offer enough actual material to successfully mine, but by better understanding how this extra-terrestrial material is distributed throughout the solar system, and how frequently such resources pass by Earth, researchers hope to one day mine larger, more valuable asteroids for precious riches.
A growing source of riches
Curtin University PhD student Seamus Anderson explains: "We observed the fireball event using an automated camera network; each station [is] equipped with a digital camera set to take long exposures. These images are then processed using our software pipeline to plot the observable part of the flight.
"This initial trajectory is then used in coordination with wind and atmospheric models, to calculate its dark-flight path, after it's slowed enough to stop vaporising material."
"Understanding how material is being transferred between the asteroid belt and near-Earth space can help future endeavours to discover smaller asteroids and meteoroids," he continues, explaining how finds like this can aid in our understanding of space mining. "Though our techniques can only identify objects after they've been mostly destroyed by the atmosphere."
Anderson is candid; there are big environmental implications in terms of mining for resources away from the Earth, but space mining could form an integral part of the world's mining landscape in the future.
"Humanity will likely survive to the year 2100," he says. "But if we are to survive to the year 2200 however, we as a species will have had to have invented and employed space mining as a means of reducing both the carbon emissions from mining and refining ores on Earth and the destruction caused to local ecosystems."
Drones and machine learning
As with much of the wider mining sector, there is significant potential for drones and machine learning in this type of tracking and mining. Many variables exist across meteorite trajectory and path and machines can offer real benefits in tracing where meteorites land, hastening our learning about the scope to mine away from Earth.
"This new methodology for recovering meteorites using drones and machine learning will expedite and
expand the recovery of meteorites with known orbits," says Anderson. "This will allow planetary scientists to further explore and characterise the distribution of material in near-Earth space."
Financially, for now, there aren't any major immediate wins available for mining firms. This is very much a futurist research concept at present, but any potential solution that can minimise pressure on the planet's dwindling metal and mineral resources is likely to offer bigger bucks in the future.
"The mass of recoverable meteorites that fall to the Earth is not enough to mine," Anderson explains. "Most of the data that exists for meteorites is also public knowledge. In the future, humanity's combined knowledge of extraterrestrial geology would definitely come in handy for any space mining venture."
Intriguingly, Anderson notes that in technical terms, asteroid mining has already been achieved, demonstrating the technological quality already in place in the mining sector.
"Technically we've already done it," he says. "Many space missions have already mined and returned material from the Moon and asteroids, though only for scientific purposes.
"Many concepts and some technology demonstrations on it for economic purposes seem promising, though these are impeded by expensive access to space, which also increases spacecraft manufacturing costs. We won't know if any if ideas will work until we try them for real."
Mining amid the stars
Right now, the prohibitive cost of commercial space mining means the practice will remain at the academic research stage.
Anderson went on to note that interest in the field of space mining is growing, but that major action is still yet to come.
"One must happen before the other," he says. "A major obstacle is the high cost of accessing space, which will continue to decrease as a limiting factor in the future."
There are other interesting questions too which surround its potential, namely ownership over planets and bodies among the stars.
Reportedly in 2021 there were some 10,000 private space tech companies and 5,000 top investors in the sector, with value currently at $350bn and projected to reach $1tn.
The SpaceTech Industry 2021 / Q2 Landscape Overview for May 2021 says that the legal framework for space activities is based on the 1967 Outer Space Treaty (OST) and four subsequent United Nations treaties
implementing its provisions.
The main principles of this include non-contamination of space, its use for peaceful purposes and that space shall be free for exploration and use by all Nation States, which could lead to a potential free for all as companies look to exploit the resources of space for their own gain.

But the overview also notes that with the latest trends in the space industry and the growing importance of private initiatives in the exploration of space, the main principles of Space Law may be challenged. Most of
those principles were designed when space exploration was only the business of Nation States, not companies.
Much growth may be in store. The overview says the global space mining market is expected to grow at a CAGR of 23.7% over the forecast period of 2020 to 2026. Where this money goes may be of vital interest to the global mining community, and perhaps to us all.