PROXA provides integrated water treatment solutions to the mining sector, with a focus on minimising environmental impact, rapid deployment, flexibility, reducing risk and optimising costs. Our AQUAMOBILE units are designed for rapid shipment and reduced on-site works, for temporary or emergency needs, whereas our AQUAMODULAR range consists of customised modular systems for ease of expansion or phasing constraints. PROXA offers water solutions ranging from engineering, design and supply, commissioning, operations and maintenance to consumables supply.
AQUAMOBILE standard emergency mine water treatment units
Our pre-engineered AQUAMOBILE design enables rapid deployment, which requires minimum on-site activities and infrastructure. Our fleet can treat feed waters from contaminated mine water to various effluents and brackish water. AQUAMOBILE water treatment units can be configured to produce different product qualities ranging from river discharge to potable water, to boiler feed water. Mines benefit from solutions with: reduced risk, reduced lifecycle cost, reduced delivery and implementation time.
Modular and customised mine water treatment
PROXA's AQUAMODULAR treatment plants use standard equipment, pre-engineered and pre-commissioned systems with proven performance. Benefits include reduced delivery time, site works and total cost of ownership. AQUAMODULAR is recommended for longer term solutions where flexibility in terms of capacity and feed water quality is required. Modularity and pre-engineering also allow for future or phased plant expansion. In case of feed water quality change, pre-treatment can be supplemented by other processes.The customised combination of pre-engineered AQUAMODULAR units delivers robust performance at a competitive cost (compared to custom-built plants). The construction of the units is completed prior to delivery, hence on-site work is minimised with little or no disruption to your existing facilities or processes.
AQUAMODULAR allows the process to evolve with the use of additional pre- and post treatment, should it be required to meet the ever-changing feed water qualities, reducing plant risk with life of mine or industrial site.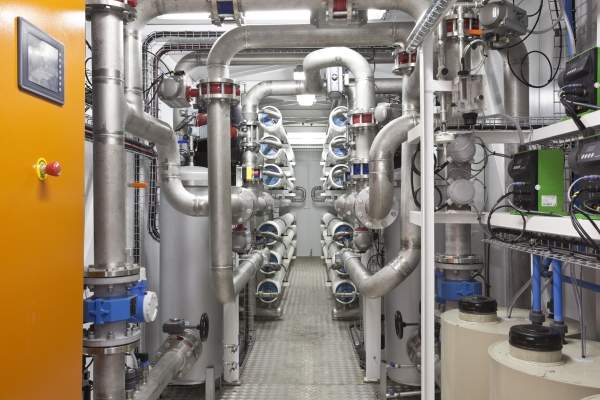 Inside view of standard AquaMobile reverse osmosis (RO) unit, capable of producing 2.5 MLD high quality product water. An example of an AquaMobile installation is the <a href="http://www.mining-technology.com/downloads/whitepapers/waste-management/anglo-coal-new-vaal/">Anglo Thermal Coal New Vaal</a>.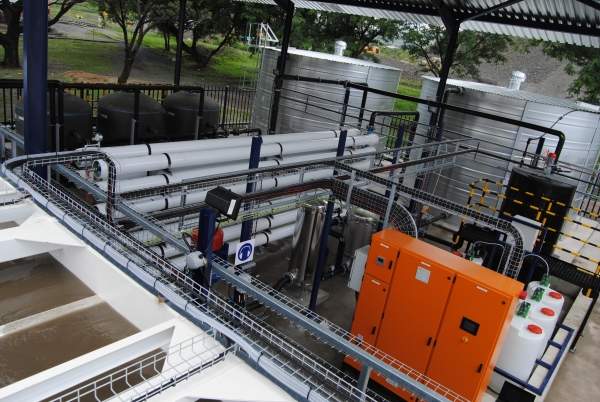 AquaModular units are pre-engineered and manufactured off-site, leading to quick installation, reduced site works, and a smaller footprint. <a href="http://www.mining-technology.com/downloads/whitepapers/waste-management/glencore-shanduka-graspan-colliery/">Glencore Shanduka</a> is an example of an AquaModular installation.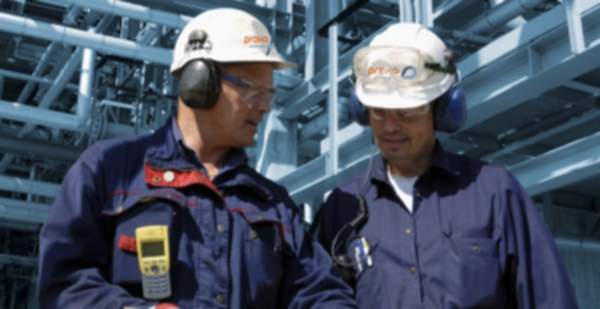 PROXA operates and maintain most of the water treatment plants which they have built for client, in some instances PROXA also operates and maintains existing plants of clients. One example includes the <a href="http://www.mining-technology.com/downloads/whitepapers/waste-management/africa-barrick-gold/">Africa Barrick Gold</a> in Tanzania.
Water treatment operations, maintenance and technical service
With a 27-year track-record, we operate on a 24/7 basis for more than 250 water facilities, treating or recycling approximately 350Ml/day of water and 221Ml/day of effluent across Africa. The critical nature of such installations requires high plant availability, technical support to remote sites and performance skills transfer and development of local staff. Our proven management systems comply with ISO 9001, ISO 14001 and ISO 18001 standards.
Engineering services for optimisation and upgrade
PROXA offers a full range of complementary professional engineering services: feasibility studies, process development, modelling and optimisation, bench scale testing, on-site pilot studies, concept to detailed engineering design, project and construction management and execution as well as commissioning services, enabling a smooth transition to operations. Our independence from technology suppliers fully aligns us with our clients as we will custom-engineer adapted and optimised solutions to unique feed water challenges.
Research and development
PROXA's Paarl-based R&D Centre is fully equipped, with bench scale and skid-mounted pilot plants testing on or off-site unit operations to enhance confidence in process selection and performance. Tests include physio-chemical, membrane biological and thermal processes, resin and adsorption technology, and electro-chemical unit operations, to name a few. Our R&D continuous improvement drive is nourished by the ongoing feedback of our online QTRAK system and from our highly-skilled operations and maintenance personnel.
Zero liquid discharge and brine treatment solutions
PROXA leads in zero liquid discharge (ZLD), an effluent treatment using thermal and non-thermal processes:
More than 99% ultra-high water recovery on acid mine drainage through membrane processes
Evaporation / crystallisation design and salt recovery systems
Commercial scale low-temperature salt recovery systems from mixed brines (freeze desalination)
Regulatory interaction and assisting clients with environmental approval processes
Operation and maintenance, including logistics for materials, salt and chemicals movement
Company information
Since 1986, through focused R&D, PROXA has implemented innovative solutions to treat challenging effluents, recover water and minimise long-term legacy risks for the benefit of our mining and industrial clients.
PROXA offers a full range of services, from consulting through detailed design, to construction, commissioning, on-going operation, maintenance, consumables and spares supply – in short: total water capability.
With a strong focus on the mining and resources sectors in Africa, the Middle East and Australia and with 450 dedicated people, PROXA is known for high-recovery water treatment plants and ZLD solutions. PROXA has two main offices in Johannesburg and Cape Town in South Africa, regional offices throughout southern Africa, and an office in Adelaide, Australia.