Today, mining companies, contractors and engineers have come to rely on the quick, effective method of pneumatically applied concrete known worldwide as shotcrete. It is a key component of many civil and mining projects. Smart contractors know that if shotcrete is applied correctly using the right equipment, additives and technical support, a solid foundation is built for a successful project. That is why it is so vital to work with a knowledgeable, experienced shotcrete partner.
Shotcrete Technologies has been providing quality products and services to the industry since 1979. The leader in shotcreting for underground projects, infrastructures and new construction, Shotcrete Technologies has a clear advantage over competitors. Shotcrete is all we do. While other companies sell all types of concrete additives and equipment, only Shotcrete Technologies maintains a singular focus on shotcreting products and services.
Innovative fireproofing solutions
STI "Fire Stop" is a sprayable cementitious inorganic fireproofing material with high-performance adhesive bonding to a variety of surfaces such as concrete, steel and wood.
STI "Fire Stop" releases no toxic fumes during application nor during fires. The STI "Fire Stop" Mortar includes volcanic ash and is expected to outperform ordinary concrete in quality and lifespan. This structural material meets or exceed most international specifications for passive fireproofing in public transportation tunnels and other infrastructure, as well as mines to control 'hot' areas.
STI supplied four Shot-Tech robotic arms mounted to Kubota tractors, which pulled a Transcrete shotcrete pump, to Odebrecht to make repairs to the San Francisco tunnel in Ecuador.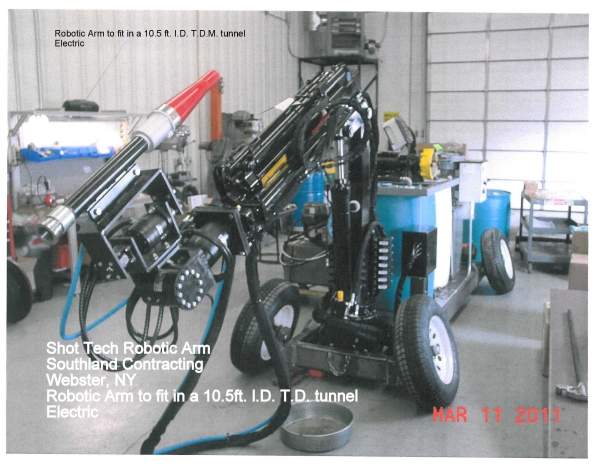 Southland Contracting used a Shotcrete Technologies robotic arm for the East side water supply project in Webster, NY.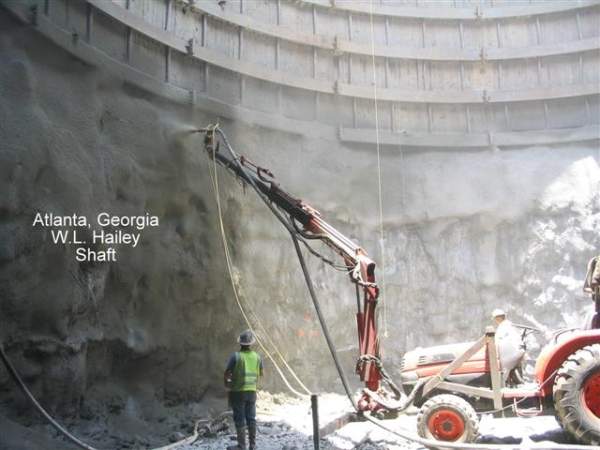 Our robotic arm was used by WL Hailey construction to line a shaft in Atlanta, Georgia.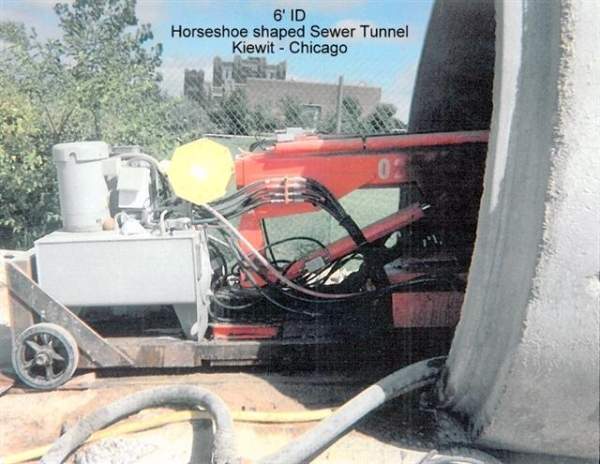 Using our nozzle and arm assembly, we rehabilitated a 75-year-old sewer tunnel in Skokie, Illinois.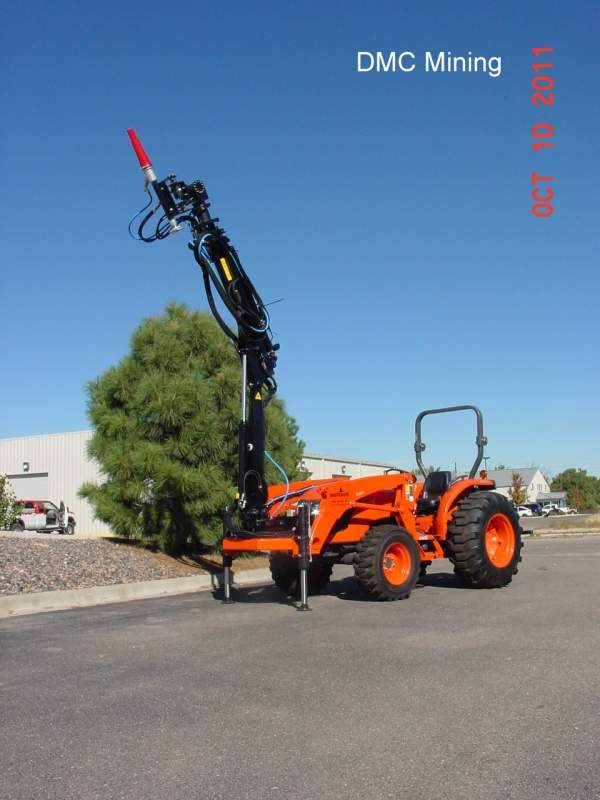 Shotcrete's robotic arm and nozzle have been used by DMC Mining Services for various projects.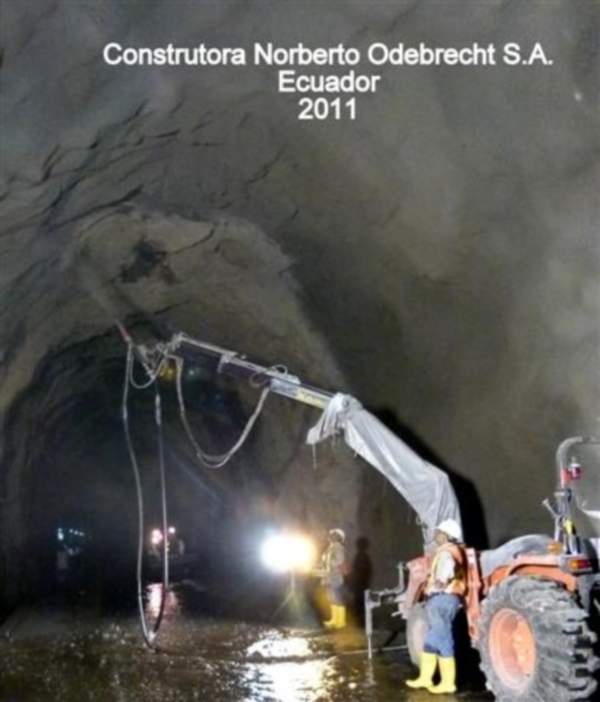 The combination of Shot-Tech robotic arms, nozzles and Shot-Set 250 allowed for high-quality shotcrete application during works on the San Francisco tunnel project in Ecuador.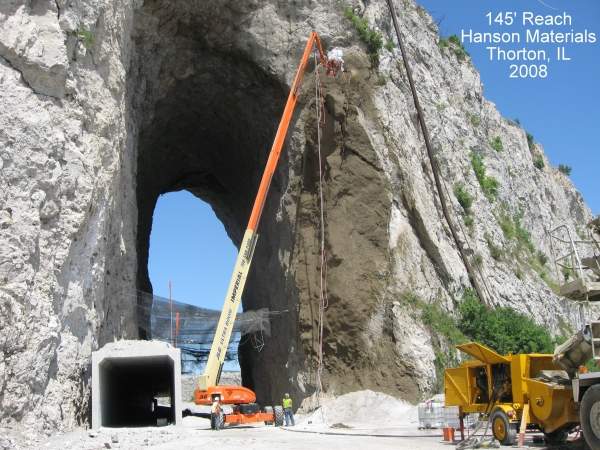 Our robotic arm reached 145ft for a shotcrete project at Thornton Quarry, Illinois.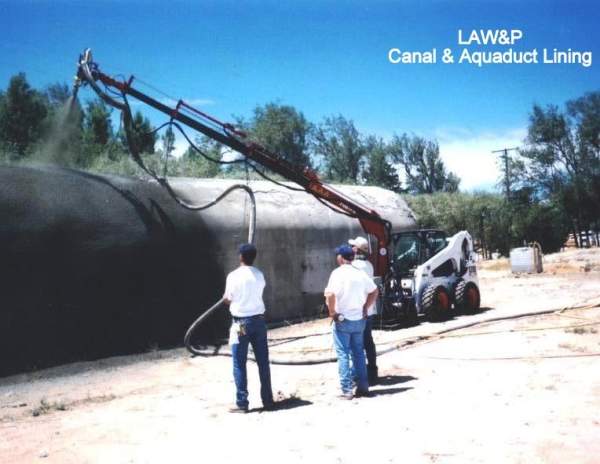 Shotcrete robotic arms and nozzles can also be used to line aqueducts and canals.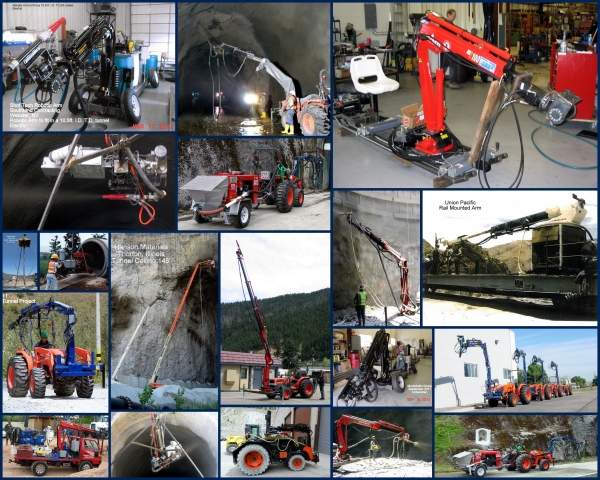 Shotcrete Technologies' robotic arms and nozzles are designed to shoot high-volume shotcrete in tunnelling, underground and other applications all over the world.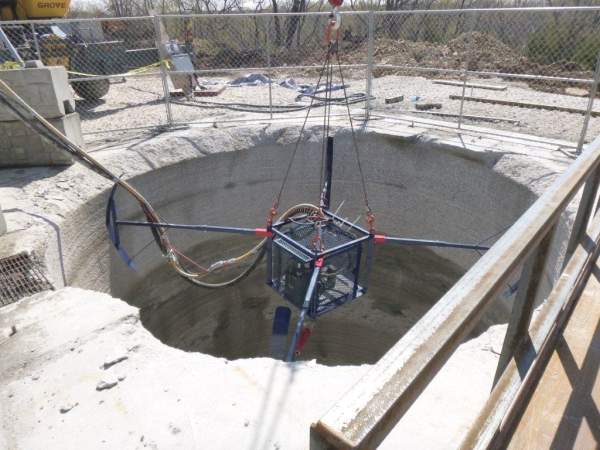 There's more to shotcreting than just spraying concrete - you need the right combination of knowledge, products, and services for the job.
We tested 1/2in to 3/4in samples in-house for four hours at 2,400°F to the front and never exceeded 800°F on the backside of the material.
Cost-effective shotcreting
Our service starts long before the spraying begins. Expect our professionals to be involved from start to finish to ensure you receive the most efficient and cost-effective shotcreting. Our teams have worked all over the world on projects including:
Trasvases Manabi Water Project, Ecuador
The Red-Line Hollywood Station, Los Angeles, California
San Roque, Philippines
Gold Mines, Elko, Nevada
Tren Urbano, Puerto Rico
Asian and African Parks, Disney World
Mission Valley Transit, San Diego, California
Wine Caves, California
Our process-oriented approach includes working with the top people in the industry on project specification, mix design and material-handling logistics.
Shot-Tech robotic arms and nozzles
As an innovative leader in the industry, Shotcrete Technologies offers you a line of quality products, including:
Shot-Tech robotic arm – this innovative, remote-controlled spraying arm may be used in tunneling, underground and other applications, and may be mounted on many different carriers. It enables shotcrete to be sprayed immediately after blasting, allowing the nozzleman to do a safer, better job
Shot-Tech nozzle assembly – our nozzle assembly, used with both hand-held and robotic shotcreting, uses a 'Venturi' action, as swirling air surrounds the concrete as it travels through the nozzle. This prevents the concrete from segregating and enables you to shoot from greater distances
Shotcrete equipment and accessories
Because every Shotcrete application is different, STI has the ability to "mix and match" your concrete delivery system from batch plants to pumps and auxiliary equipment.
Mobile batch plants (between 3cy/hour – 15 cy/hour)
Various carriers; including telehandlers, tractors, etc
Accelerator pumps and hoses
Shotcrete hoses, clamps, couplings and reducers, and nozzles
Shotcrete/concrete pumps
Training and technical support are also a large part of our Shotcrete arsenal
Shotcrete accelerators
The Shot-Set 250 Liquid Accelerator is a liquid, non-caustic accelerator that has a proven track record. With dosages of 2% – 5% by the weight of cement, the Shot-Set 250 Liquid Accelerator lowers rebound to 10% or less – even overhead – and allows the nozzleman to place thicker layers.It provides extreme workability. When your shotcreting project calls for super adhesion and high "first-pass" thicknesses, ST-ALKALI FREE is the one. This homogenous liquid accelerator blends easily and completely.
Shaftlining and culvert lining technologies
Shotcrete Technologies has developed a system for lining/repairing all types of culverts, pipes, shafts and tunnels that is quick, non-disruptive (i.e. no excavation), efficient and at a lower cost than conventional techniques.
The system constructs a new permanent 'in-situ' lining using a cementitious mix that will develop a compressive strength of 6000 PSI or greater in seven days. The resulting lining will be more acid and abrasion resistant and more impermeable than ordinary concrete.
Essentially, the process relines sections of a pipe or tunnel with a proprietary shotcrete mix using a 'spinner' nozzle that uniformly sprays the material onto the surface. A crew of three can do up to 500ft a day in normal circumstances.
Choose Shotcrete Technologies
The diversity of projects today needs the very best combination of products, application, versatility, shotcreting experience and effective problem solving. Shotcrete is dedicated to deliver this on every project, no matter how large or small. To find out how a partnership with us can help you build it right from the ground up, please contact us using the information below.
Shotcrete Technologies, the right mix of products, know-how and service.