Joyce Krane provides logistics and heavy lifting services within the mining and offshore sectors.
The company's specialist lifting equipment, made up of a fleet of more than 60 different cranes, can handle loads of 15t to 750t, depending on client specifications and requirements.
Versatile, high-mobility cranes for mining applications
Within the Australian market, Joyce Krane's pick and carry cranes are popular due to their high mobility levels.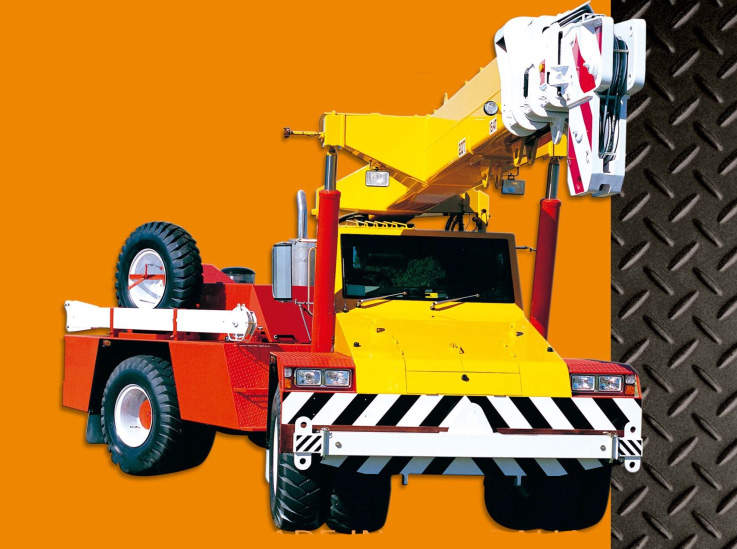 Joyce Krane is an Australian-based provider of heavy-lifting and logistics services to mining and offshore markets worldwide.
The company's client services include 24/7 emergency breakdown and repair assistance.

The company's client services include 24/7 emergency breakdown and repair assistance.
The range includes the Franna AT15, AT20 and MAC25 models, which perform the same function as regular cranes, but with the benefit of increased versatility.
The AT15 is a general purpose crane, but can still operate efficiently while travelling at speeds of up to 85km/h, and remains effective even on rugged terrain.
Alternatively, the AT20 has a variety of features that are designed to enhance the safety of the operator, driver economics, and machine operations, and the crane's hydraulic oil and fuel tanks have been integrated with a six cylinder turbo-charged engine.
The MAC25 is built for comfort, as well as performance, featuring a more spacious interior than other models, as well as a binnacle-type dashboard, pilot-operated hydraulics, and a digital load indicator.
Specialised industrial crane client services
Joyce Krane offers a wide variety of client services, in addition to crane hire, including 24/7 emergency breakdown assistance at the roadside.
The company can also help transport client vehicles to suit their logistical requirements. This service covers relocation of anything from a semi-trailer to a 100t float capacity load.
The specialist heavy-lift division is also available to help manage incredibly heavy loads. The LTM 1400-7.1 400t and the LTM 1750-9.1 750t are two of the highest capacity cranes in Australia, minimising mobilisation costs for customers who need a quick assembly turnaround.
Joyce Krane's personnel are also trained to a very high standard, and have a unique understanding of the industrial crane sector. As a result, the company can offer expert advice and guidance regarding client logistics requirements, including providing an unbiased third-party review of client processes.
About Joyce Krane
Joyce Krane has been involved in the industrial crane sector for more than 40 years. Employing a highly qualified team of experts, and utilising an extensive fleet of modern cranes, the company is able to satisfy a variety of client requests.
With offices in Europe, North America, and Australasia, Joyce Krane can provide crane hire and other services to clients worldwide.