Cascadia Scientific specialises in fuel measurement and analytics for operators of high-horsepower diesel engines.
Headquartered in Canada, Cascadia Scientific has established itself as a leader in fuel management solutions for international mining and petrochemical companies. Relying on accurate real-time fuel measurement, Cascadia Scientific's SmartRView platform provides novel insights into one of the largest operating expenditures, which is diesel fuel.
Enhanced diesel-efficiency solutions for the mining sector
The first step towards improved diesel efficiency is establishing a relationship between fuel consumption and mining activity.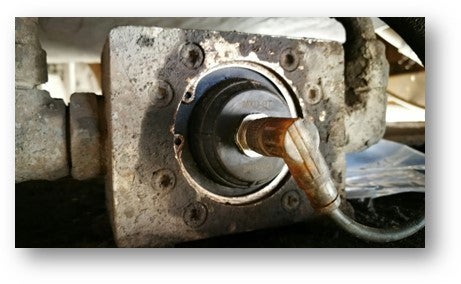 Designed specifically for the mining sector, Cascadia's 30l/ min max fuel meter includes high -powered magnetic mounting and field replicable sensor pack.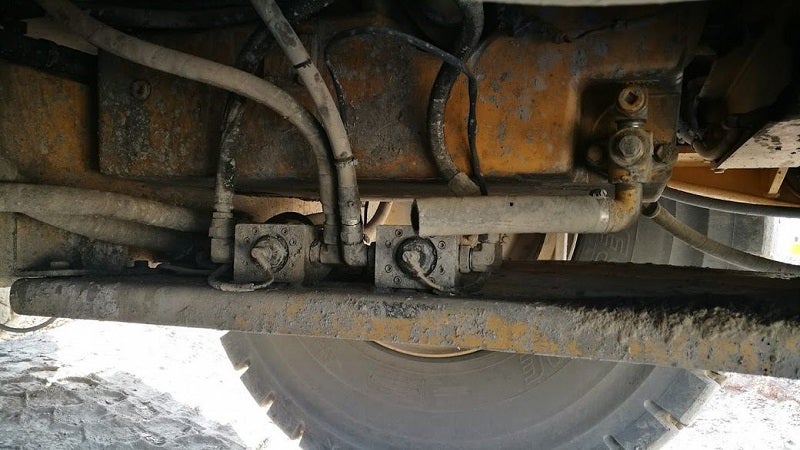 The standard fuel meter installation of Cascadia fuel meters, which have been magnetically mounted to a CAT 793 skid plate.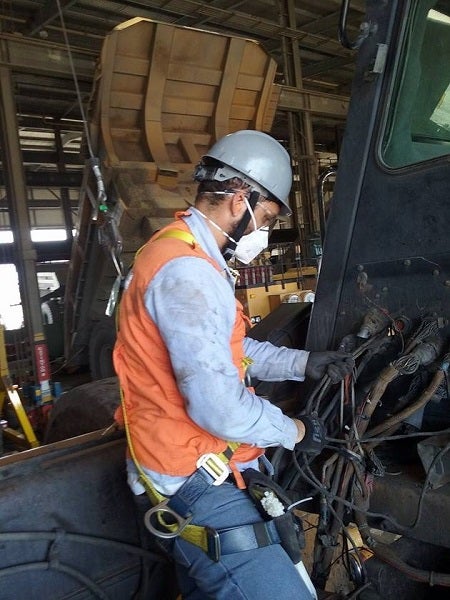 Blutip technicians are available for global installation and support services.
The image shows a screen capture of SmartRView Web Portal equipment group summary report.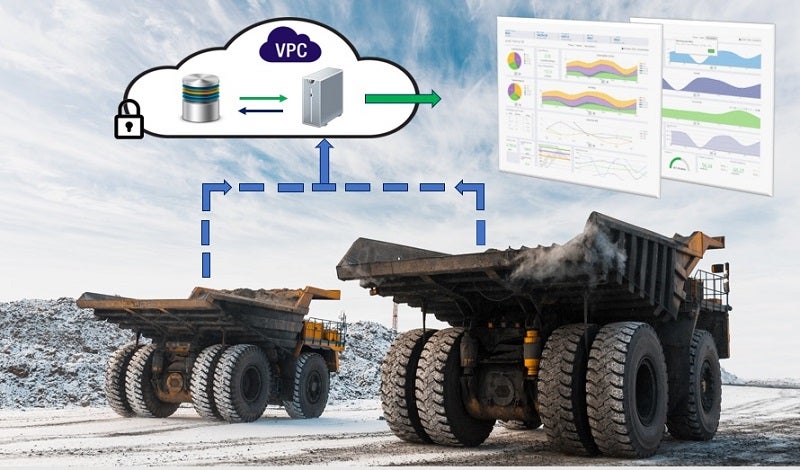 Data is captured in haul cycle aligned packets, delivered to Cascadia secured servers, then analysed and presented in the SmartRView Web Portal.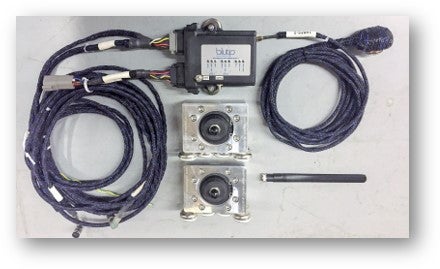 SmartRView instrumentation package includes feed and return meters, Cloud-connected fuel measurement controller, antennas, harnesses, hose and fittings.
However, an accurate accounting of fuel consumption has been uniquely absent among operators of high-horsepower diesel equipment in the mining sector. For this reason, Cascadia Scientific developed the tools and services to define this relationship and enable meaningful business improvement.
Cascadia Scientific's SmartRView fuel measurement and data analytics platform is a subscription-based service designed for operators of mobile mining equipment. SmartRView produces unique and actionable insights, enabling efficiency gains, increased profitability and reduced engine emissions.
The SmartRView platform is designed to enable a wide array of business improvement applications uniquely informed through high-accuracy fuel use analysis. These include strategies for improvement in operations, maintenance, procurement and mine planning.
Fuel measurement solutions for mining
Improve operational efficiency, and cut production costs on mining vehicles through fuel measurement
Subscribers can pursue a number of opportunities to improve operational efficiency, including:
Operator evaluation and coaching: SmartRView can characterise and rank the performance of your operators regarding efficiency and productivity. Armed with this information, supervisors can incentivise good behaviour and focus remedial training and corrective measures on low-end performers
Operate to efficiency: empowers mine-ops departments to establish optimal targets for haul road speed limits, payload tonnage, refuelling intervals and more
Operational alarms: subscribers can raise alarms in response to operational loss scenarios that may not represent diagnostic hazards. SmartRView can also attribute financial loss amounts to these events. Dozer long-walks, long-idles and dump-body lift engine speeds exceptions are examples of activities impacting efficiency but not captured as machine health events
Predictive fuel maintenance strategies
The opportunities for predictive maintenance strategies, utilizing fuel measurement, include:
Maintain to fuel burn: utilises total fuel burn as a direct indication of total engine output and is used to reduce unnecessary maintenance while avoiding field failures
Maintain to efficiency: identify and target equipment operating outside of the desired efficiency band for restorative maintenance
Fuel system condition-based maintenance: based on measured feed and return fuel flow rates and temperatures, provides early diagnosis of failing fuel system components and degraded cooling capacity. Consider the benefit of eliminating a single, unnecessary preventive maintenance event an asset a year by incorporating measured fuel consumption into your strategies
Diesel additives and lubricants analysis for mining vehicles
Evaluate impacts of diesel additives and lubricants on mining vehicles through fuel measurement analysis.
SmartRView powered mining trials: used to accurately quantify the impact of new technologies (petrochemicals, tyres, calibrations etc.) on equipment efficiency. This is accomplished through the execution of fully supported in-service trials. Subscribers can evaluate any product claiming an efficiency improvement
Mobile mining equipment efficiency evaluation
Mobile mining equipment evaluation: compare the efficiency and productivity of machines from competing mining equipment manufacturers to inform capital purchase decisions
Fleet rationalisation: as equipment ages, decisions must be made relating to the decommissioning, sale or repurposing of equipment. SmartRView offers the capacity to inform these decisions through an accurate asset characterisation approaching the end of a lifecycle stage
Fuel measurement analysis for mining vehicles
Mine Planning: Fuel measurement analysis on mining vehicles to support mine planning
Fuel forecasting: build linear regression models to predict fuel burn based on haul cycle parameters. Then run these models based on planned mine evolution to accurately forecast fuel use into the future
Plan to efficiency: SmartRView is used to determine the optimal ramp angle based on targeted payload and equipment in use. Optimise the plan by balancing productivity and efficiency
Haul route maintenance: subscribers can uncover the relationship between road surface conditions and efficiency, allowing for targeted mine road maintenance
SmartRView supports end-to-end business improvement efforts in these areas. Subscribers can significantly reduce the cost per tonne of production through decreased fuel use and maintenance costs, as well as increased machine availability, productivity, informed procurement, and forecasting.
Fuel meters to precisely measure fuel consumption on mining vehicles
SmartRView fuel meters are designed specifically to endure the severity of the mining environment.
Measuring the flow difference to and from the engine, Cascadia's fuel meters yield accuracy and repeatability that outperform the Engine Control Module (ECM) fuel use models by as much as 1,000%.
Having been calibrated across the expected flow range, the meters yield a maximum error of 0.1% and combine for consumption measurement accuracy of 99% or better.
This measurement accuracy and related data collection strategies are crucial to enabling business improvement execution.
Additional factors impacting fuel consumption and efficiency on mining vehicles
SmartRView combines in-service fuel measurement with several key mining metrics to better inform mining business improvement initiatives.
Complementary data streams collected from high-horsepower diesel engines includes directly measured fuel consumption, pressure-based altimetry, vehicle network integration, nine-axis motion sensing and geophysical location (GPS).
These metrics are used to reconstruct mining activity and provide information on vehicle and operator efficiency.
Web portal with access to fuel consumption and analysis data
Leveraged in collaboration with Cascadia Scientific analysts, the SmartRView web portal allows customers to extract value from a SmartRView subscription.
Once collected, fuel consumption, production and efficiency data can be assessed by subscribers within the Cascadia Scientific web portal.
The SmartRView web portal is developed to provide access to detailed analysis directly supporting business improvement use case execution.
In-service fuel measurement analysis to evaluate products claiming fuel efficiency on mining equipment
SmartRView subscribers can precisely quantify the production and efficiency impacts attributable to specific changes under consideration.
While this is mostly focused on the evaluation of new petrochemical products on mobile mining equipment, the platform is equally suited to evaluation of new equipment, parts, processes and operating strategies.
SmartRView simplifies this process by offering a complete turnkey solution to evaluate any product or process change at your operation.  Mining efficiency impact analysis is also available as a separate offering for end-users.