BBC Chartering is a global market leader in the ocean transportation of heavy lifts and project cargo. We support leading customers with our fleet of more than 140 multi-purpose heavy-lift vessels ranging from 4,325 to 56,800 DWT and featuring lifting capacities of up to 800mt. Our global network of 30 offices is at the service of charterers with the planning and execution of transport orders for tramp or liner services all over the world.
Any port. Any cargo. These four words quickly explain our service motto to call 'any port for any cargo' and promote high-performance inducement services worldwide. Our service motto uniquely combines the efficiency of liner services with the flexibility of a project tramp service and ensures market-leading shipping performance, economics, service quality, and eco-friendly global ocean transportation for project, breakbulk and general cargo.
Your key benefits
Flexibility: Inducements along trade lanes, at any port for any cargo
Coverage: Over 30 global high-frequency trades worldwide
Least risk: Market-leading shipping performance
High value: Integrated transport delivery and quality operations
Reliability: about 50% of our fleet is group-controlled
We manage more than 6,000 port calls annually, more than any other project carrier. Utilizing the largest fleet of multipurpose heavy-lift vessels, our office network with global coverage, and our experience in delivering integrated project solutions, "Any port. Any cargo" stands for proven quality in project, heavy-lift and general cargo deliveries since 1997.
BBC Chartering offers unrivalled experience in finding efficient solutions for complex challenges. We have the in-depth knowledge for handling all types of cargo with precision and care.
BBC Chartering ships mining equipment, materials handling cargo and bulk materials.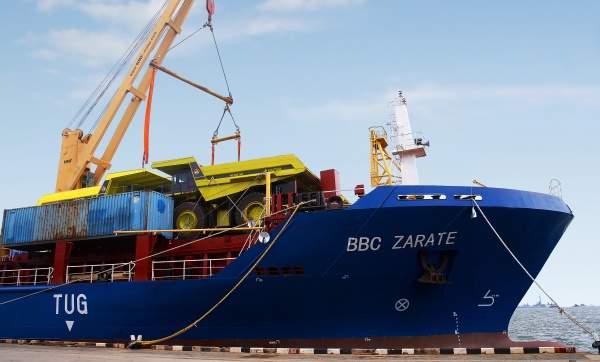 BBC Chartering's fleet range from 3,500 dwat to 37,300 dwat, and are capable of lifting cargo up to 700t.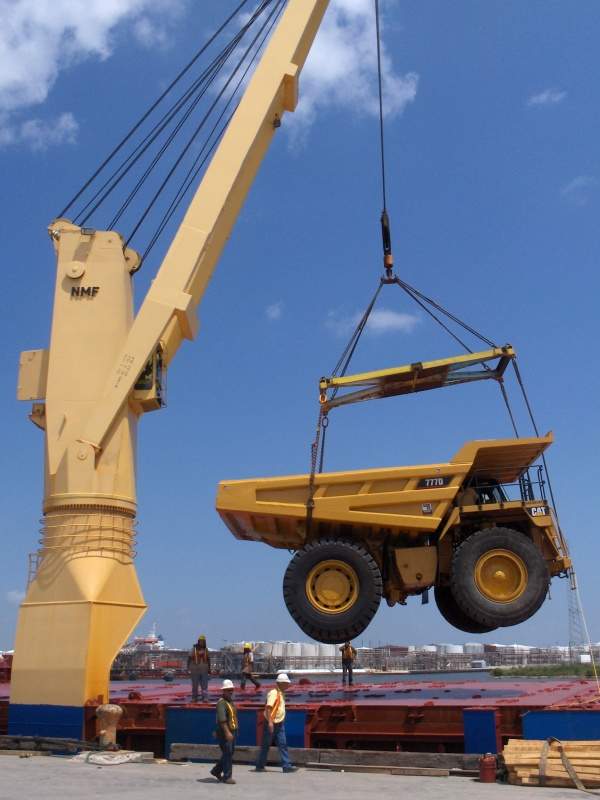 We are capable of calling at many private and mill-dock facilities that larger bulk vessels are unable to navigate.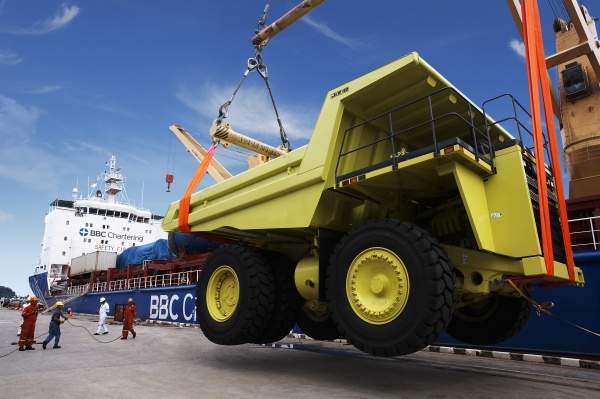 BBC now offers liner services to support customer requests.
Careful planning before, supervision during cargo operations by experienced port captains and subsequent securing of cargo by skilled marine crews is how we demonstrate our excellence. The safety of your cargo is our top priority.
Cargo chartering
We love to be challenged with every new project we fix with you. Becoming your carrier of choice is our objective. We put constant effort in improving the quality of our fleet and services.
Vision and Mission
Our Vision & Mission is to continuously enhance our strategic position through three objectives:
Market Penetration
We operate the industry's largest and most diverse fleet of multi-purpose and heavy-lift vessels, worldwide. We take a unique approach to the market with APAC – any port any cargo – combining the efficiency of a liner service with the flexibility of a project tramp service.
Service Quality Leadership
We satisfy our customers with safe, environmentally conscious, high-quality service delivery.
World Class Network
We employ the industry's best shipping professionals, in a worldwide office network.
Building mining gateways
The mining industry relies on BBC Chartering's fleet portfolio for its break-bulk, heavy-lift and project cargo capabilities as it provides shippers and charterers with flexible tonnage, high lifting capacity and regular connections to destinations that are designated mining gateways, or just starting to develop as such.
BBC Chartering helps to ship:
Bulk minerals
Mining equipment needed for the exploitation, expansion and maintenance of mines
Other cargo relating to materials handling, port infrastructure and hinterland infrastructure; such as conveyor technique, harbour cranes, railroad equipment and trucks
Cargo handling for international mining projects
In resource-rich Australia, BBC Chartering's services have been used for most major mining developments or upgrades in the Pilbara Region of Western Australia in recent years. The ports of Dampier and particularly Port Hedland have been our gateway, especially for iron ore developments in the region.