Tecnotec specialises in producing polyurethane screens and screening panels, as well as rubber quarry products for the mining industry, as well as a wide range of market needs.
Polyurethane screens, screening panels and rubber production
Tecnotec offers polyurethane and rubber products including:
Screener panels with self-supporting, tensioned or modular panels
Hydrocyclones / cleaners
Wheels for screen stars
Lifters
Coated impact bars for conveyor belts
Blind and perforated coated sheeting up to 2,000mm x 1,000mm
A range of rubber quarry and mining accessories
For polyurethane, Tecnotec offers a choice of many polyether and polyester, prepolymer and quasi products in different colours and hardness ratings from 55ShA to 95ShA. The company employs latest-generation equipment such as the Baulé Sa model A4M (advanced four components medium output) casting system, which is capable of storing up to 200 different formulations in its memory.
Tecnotec can design, manufacture and implement rubber products that are suited to structures and equipment of different sizes.
Polyurethane panels in a screening system.
Polyurethane hydrocyclone in a mining application (width 1,600mm, diameter 400mm).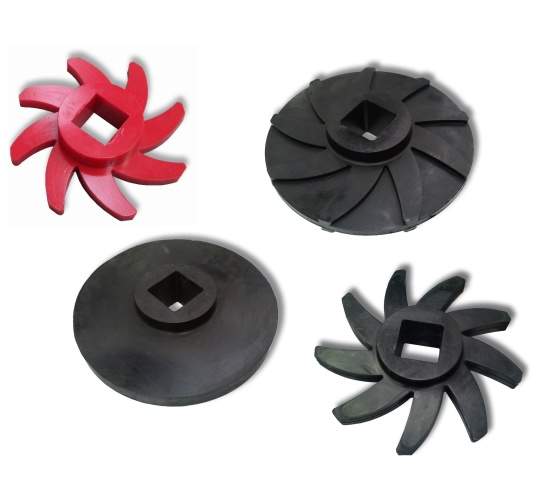 Polyurethane and rubber discs for a star screen separator.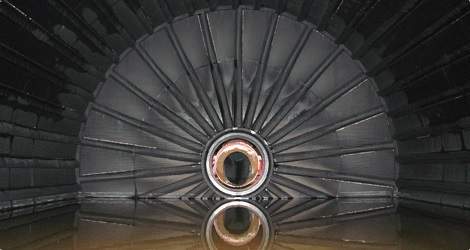 Anti-wear rubber linings in a modular mill.
Coated impact bars for conveyor belts.
Rubber-coated steel screening sheet.
Polyurethane panels for vibrating and circular screeners
Tecnotec produces vibrating and circular screener panels in both self-supporting and tensioned versions, through the company's ultra-modern manufacturing facility.
The company makes modular panels, dryer screens with injection-moulded insert (0.3 x 11.5 aperture) and dewatering drum sections, and an extensive range of specialist screeners.
Polyurethane products can be made according to drawing specifications or from a sample, to match retainer holes and reinforcements.
Custom-moulded hydrocyclones / cleaners
Tecnotec's polyurethane hydrocyclones can be custom-moulded from a variety of materials to meet OEM specifications. The hydrocyclones are used in mining applications to remove particulate from coal, cement, gravel and various bulk aggregate materials, and in oil and gas drilling applications to separate sand and grit from costly drilling mud.
Tecnotec supplies hydrocyclone separators that are excellent for removing solid materials from liquids. For instance, pulp and paper mills require a significant volume of water to operate so use hydrocyclones to pre-treat the water drawn from nearby rivers, separating the liquid from sand and debris.
Rubber discs for star screen separators
Screening is a fundamental treatment stage in the processing of waste, recyclables, biomass and sugar refineries.
Tecnotec produces polyurethane and rubber discs for stellar screeners, which are available in various sizes depending on the needs of the customer.
Anti-wear rubber linings
Tecnotec provides technical anti-wear rubber components and accessory products for industrial applications. Rubber linings and items are available in medium to large sizes and produced in limited editions according to their need, for example, special wear-resistant rubber coatings for mills that process materials such as ceramics and cast iron.
Tecnotec designs and implements anti-wear rubber products in collaboration with customers to ensure specifications are always met.
Coated impact bars for conveyor belts
From quarrying to mining, impact bars are used widely in the bulk handling industry as an integral part of conveyor belt support and spillage control systems at conveyor load and transfer points.
Unlike conveyor rollers, which eventually seize and act like a brake, impact bars support and absorb the impact of heavy and often sharp material, protecting the conveyor belt. The belt's low-friction polyethylene surface allows it to continue moving freely, preventing unnecessary damage to the conveyor belt or drive motor.
Blind and perforated coated sheets
Steel plates covered by a layer of abrasion-proof rubber are available in several thickness; the steel plate varies from 2mm and the rubber from 10mm. Special adjustments in perforating make the hole in the rubber slightly smaller than in the steel plate to avoid clogging.
The operating life of steel rubber perforated plates is usually many times longer than that of the perforated plates.