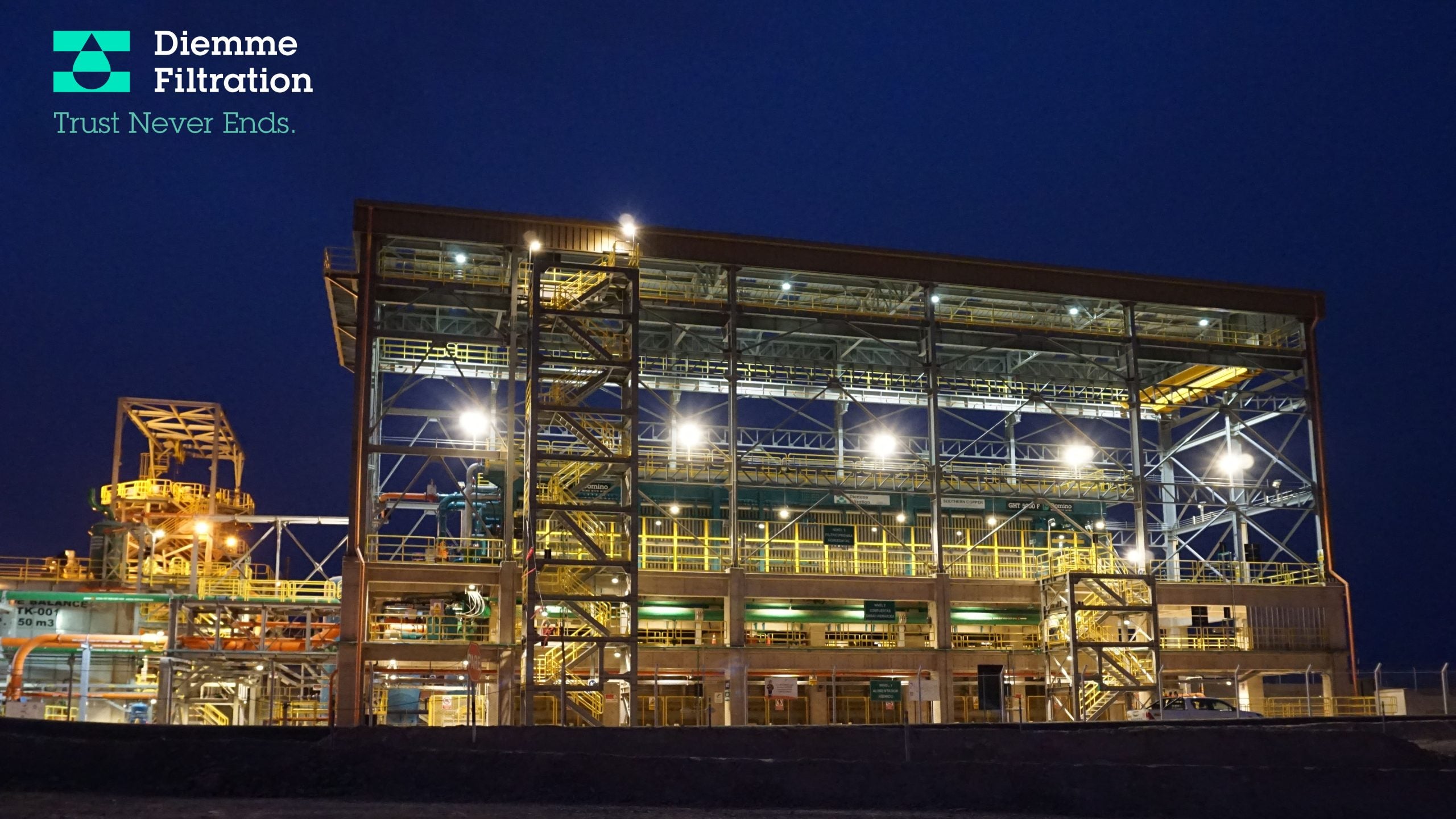 Diemme Filtration is one of the most advanced specialists in solid-liquid separation technologies for a wide range of industries.
The mining, chemical, pharmaceutical, oil and gas, power and construction industries are the most relevant fields of application delivered by the company, which is part of German multinational entity Aqseptence Group.
The product portfolio includes different models of filter presses available in different sizes, designs and technical characteristics.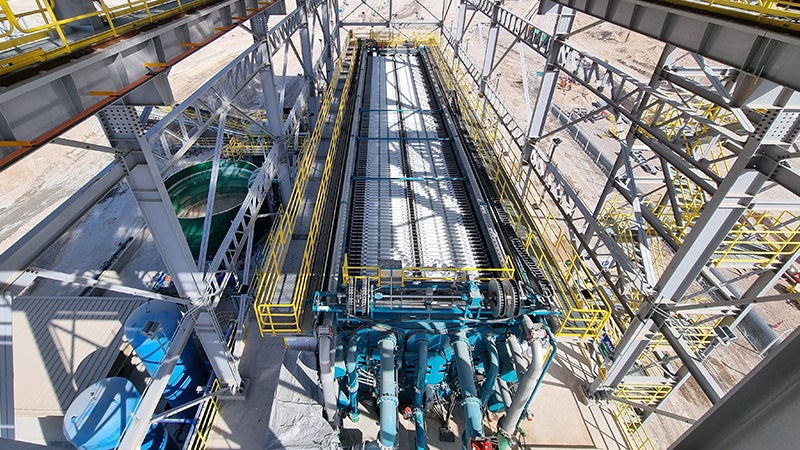 The GHT5000F Domino running at the Toquepala copper mine in Peru.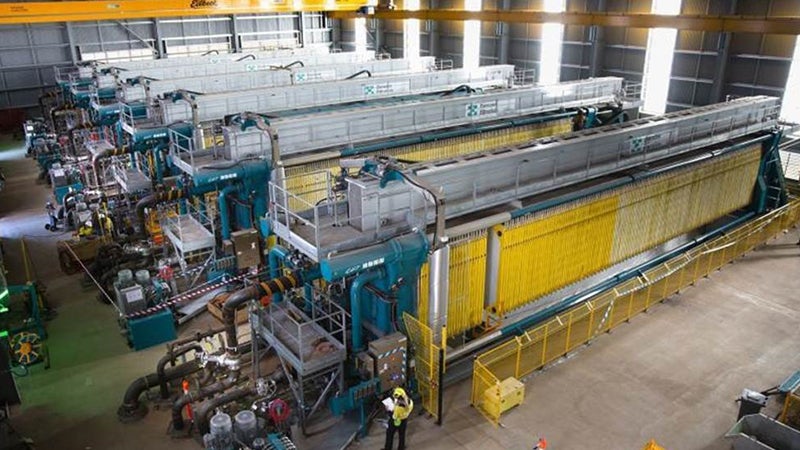 Six GHT25000P filter presses installed in Australia on Red Mud Tailings.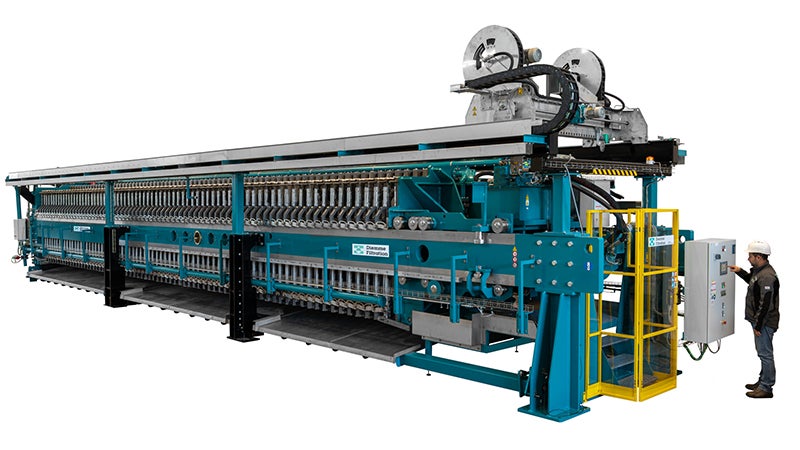 The ME2000F filter press installed in Honduras employed in the Iron Ore Tailings Filtration.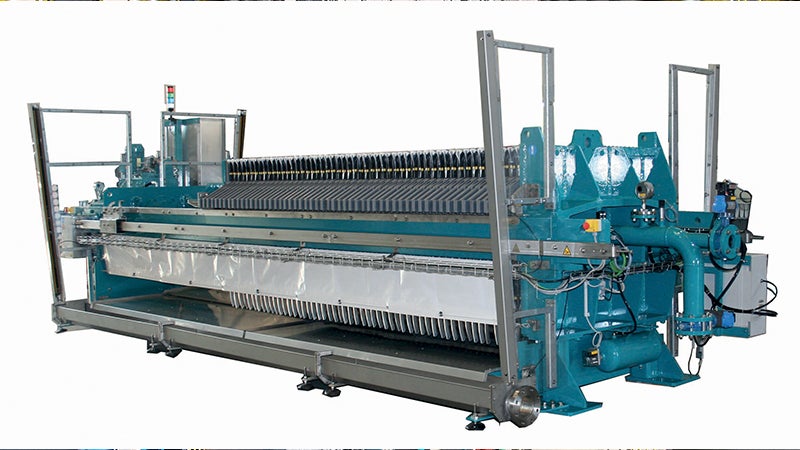 The Automat 2000 filter press.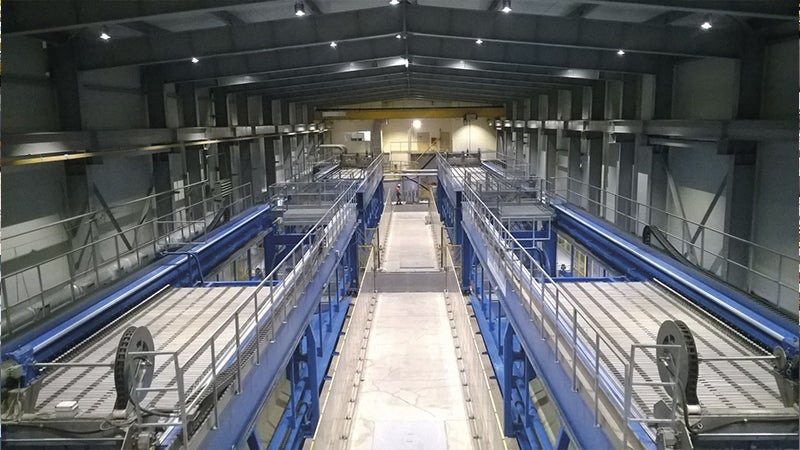 The GHT2500F20 filter press installed in Russia on Gold Tailings dewatering.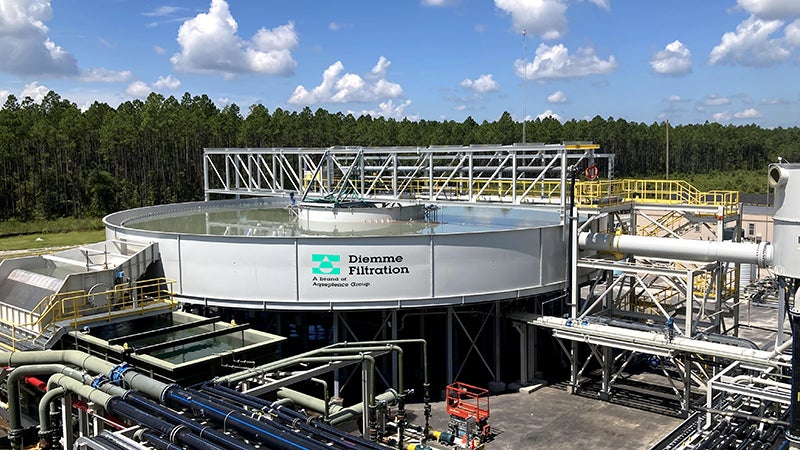 A high-rate thickener installed in the US.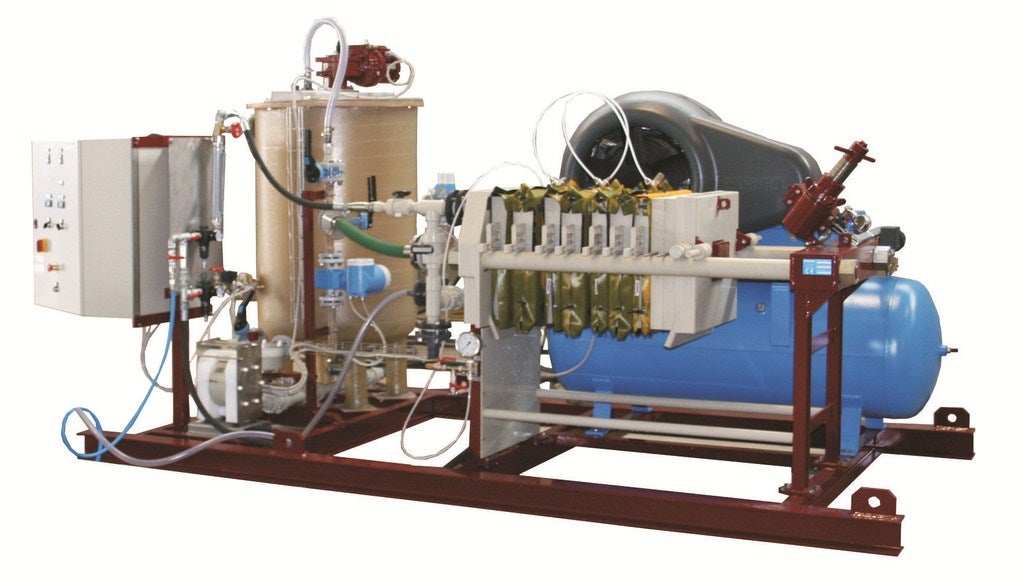 Anti-acid filter press on skid mod. KE, for laboratory testing.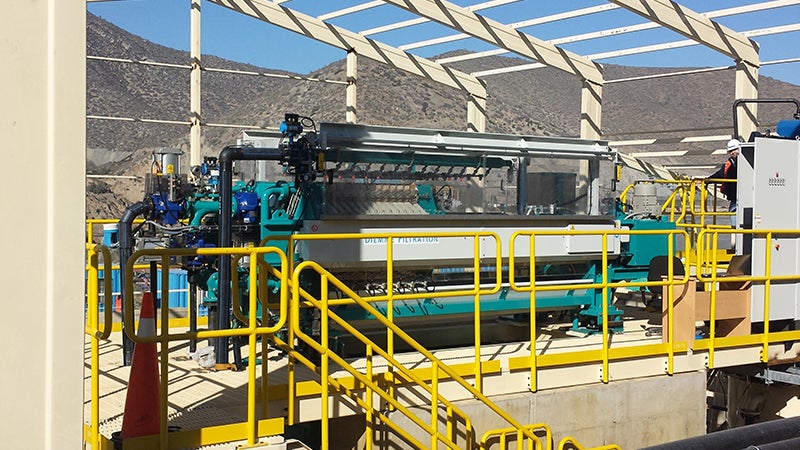 An ME1000 filter press installed in Chile working on gold beneficiation.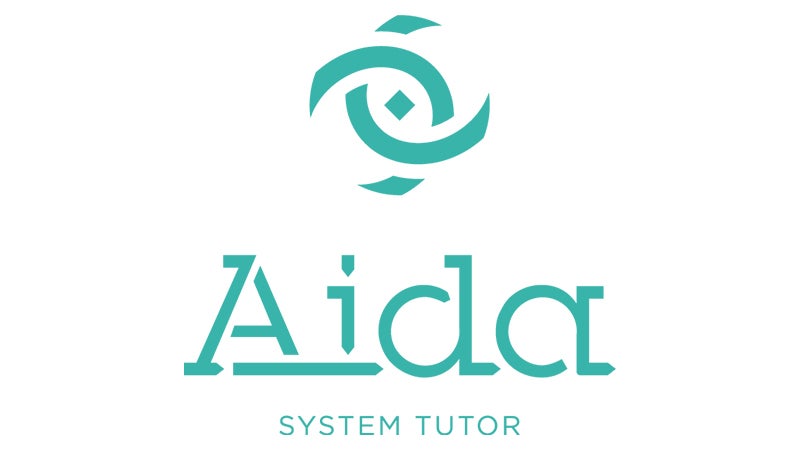 AIDA is the IIoT system that allows customers to enhance optimise processes and machine performance through data collection, and advanced data processing.
Diemme Filtration also began to design and supply its own range of high-rate thickeners, which broadens the company's scope of supply and increases the support to customers within their flowsheet.
Customisable, high-performance filter presses
Diemme Filtration offers customisable filter press systems, which are designed and manufactured according to the customer's specific needs.
In addition to the structural design, which can be overhead or side beam, the company's filter presses differ in size and degree of automation, depending on the size and number of plates installed.
The filter plates installed in Diemme Filtration filter presses are available with different nominal sizes, materials, and process configurations.
Diemme Filtration's filter presses are available with various levels of automation, including:
Semi-automatic: the operator intervenes in various phases of the cycle
Automatic: the operator has a simple supervisory role
Fully automated: can work in a continuous cycle without personnel intervention
High-rate sludge thickeners
Diemme Filtration high-rate sludge thickeners are the result of many years of experience in solid-liquid separation in a wide range of industries such as mining, chemical, metallurgical, water treatment and many others.
The sludge thickeners can be produced in sizes up to and exceeding 40m in diameter and are available in 'bridge' or 'column' configurations. Depending on project specifications, they can be made entirely of carbon steel, stainless steel (with or without a rubber lining) or with a concrete tank.
From a process perspective, the performance of the sludge thickener relies on the ability of the system to bind the solid particles to the flocculant. Diemme Filtration's technical staff applies computational fluid dynamics (CFD) modelling to ensure optimised flocculant consumption, high supernatant clarity and a constant density of thickened sludge.
Our commitment to research and development (R&D) has also allowed us to propose innovative solutions to optimise performance and reduce plant and operating costs.
Ongoing research and development capabilities
One important differentiating factor is provided by a special team of R&D engineers who are continuously involved in satisfying the changing market's demand, improving the available systems as well as developing new solutions.
This constant commitment, combined with the experience gained over the years, allows Diemme Filtration to guide customers and partners with extreme confidence from the identification of the problem to the implementation of the solution, which represents the state-of-the-art in the field of dewatering engineering.
Therefore, Diemme Filtration has designed, developed and launched the GHT5000F Domino, the largest filter press in the world, to deal with the large tonnages required by these projects. The first unit of this model is currently running at the Toquepala copper mine in Peru, which is operated by Southern Copper Corporation (SCC), a majority-owned subsidiary of Grupo Mexico. With a maximum total filtration volume of 71m³, and a maximum total filtration area of 2,850m², Domino is capable of handling more than 8,000tpd and implements a high degree of automation.
Real-time equipment status and performance data capabilities
The Domino unit is equipped with the AIDA system tutor, which is designed to provide customers with real-time information on the status and performances of the equipment via continuous monitoring, the data being accessible from a computer, smartphone or tablet.
An industrial Internet of Things (IIoT) platform, AIDA processes data to provide valuable information for plant management decisions leading to improved control of the filtration process and operating costs; tracking and monitoring of the status of each filter cloth; values and trends of flows and utility consumptions in the system and status of equipment. Ultimately, it allows predictive and preventative maintenance to reduce downtime and plan more efficiently.
The increasing growth of requests for different large-scale projects brought Diemme Filtration to expand the production facilities in Lugo, Italy. The new factory offers state-of-the-art technologies and industry-standard scale and environmental standards.
This important development will allow the company to multiply its current production capacity and meet its future commitments, which include the implementation of numerous challenging filtration projects already in the pipeline. The plant is set to be completed by late Q2/early Q3 2023.