Based in Gulgong, New South Wales, Midwest Valves & Controls provides a range of industrial products specialising in industrial valve procurement throughout Australia. They have provided technical support for all the products offered for sale since 2001.
Butterfly and wafer check valves
Midwest Valves & Controls offers Arita butterfly valves to meet the needs of many applications.
The cast iron bodied wafer butterfly valves are available with lever handles or gear operators in sizes 2in to 8in with ethylene propylene diene monomer (EPDM), nitrile NBR or Teflon seats. The 10in and 12in valves come standard with gear operators for EPDM and NBR seats, and a 10in gear operated valve is available for the cast iron body / Teflon seat.
Arita's cast iron lugged butterfly valves come as standard with gear operators from 10in to 24in (250mm – 600mm).
Midwest Valves & Controls
Midwest Valves & Controls also supplies Arita stainless steel butterfly valves with Teflon seats, wafer PN10 from 2in to 12in with lever handles and lugged butterfly valves PN10 for 2in, 2½in and 3in.
Double-acting and spring return actuators to suit are stocked too.
Midwest Valves & Controls supply Arita cast iron wafer check valves in 2in to 16in with stainless steel discs and EPDM seats.
Air preparation equipment for the mining industry
When you are sourcing air preparation equipment, Midwest Valves & Controls provides equipment through Norgren's range involving mining and metallurgy technologies. Norgren has air cylinders for loading stations, pneumatic control products for mining vehicles, ventilation and blast doors, haulage and conveying equipment, and equipment for the coking process and other heavy-duty operations.
Norgren has provided fluid power and fluid control solutions to the mining and metallurgy sector for more than 30 years.
Knife gate valves
Midwest Valves & Controls provides knifegate valves through HMA Valveco's range, for example Valveco heavy duty general purpose lugged style knifegate valves.
These have a 10bar pressure rating. They have a specifically formulated PTFE impregnated packing material for increased service life and lower friction. Specialised packing for chemical resistant or abrasive applications are available on request.
These are available with a variety of actuators, including handwheel, chain wheel, quick acting lever, geared, electric or hydraulic cylinder actuator.
Finsbury Pump Systems
Midwest Valves & Controls has built a relationship with Finsbury Pump Systems. They provide excellent technical advice for the mining sector's pumping requirements and have a warehouse in Adelaide. Midwest Valves & Controls distributes their product range, which includes:
Finsbury Pump Systems
Poseidon Pumps – dry prime waste water pumps
Rovatti Pompe- multistage centrifugal
Verderair Pumps
IHP- submersible pumps
Quax – hydraulic drive trash and waste water pumps
Minetuff – dewatering pumps available with 415V and 1,000V options from 5kW to 37kW
Design and construction
The Slurry Tamer Valve features a corrosion resistant 316 stainless steel body, distinctively finished with bright orange enamel paint for ready differentiation from standard knife gate valves. The stem, packing gland, actuator superstructure and all fasteners are stainless steel for corrosion resistance.
Internal wearing parts of the valve are renewable at a fraction of the cost of a new valve. These parts include a tool steel inlet cone, a tool steel gate and a unique design tool steel U-vee port. The 316 stainless steel body component in contact with the media is ceramic lining protected.
Many actuator options are available for use with the Slurry Tamer Valve, ranging from handwheels, chainwheels or levers, to pneumatic cylinders and electric motors.
Other than the superior service life and abrasion resistance that the Slurry Tamer Valve offers, there are many other benefits over other supposed slurry resistant valve types.
The key benefit that the Slurry Tamer Valve offers is that it centralises rather than deflects the media flow, thus reducing downstream wear commonly experienced with other valve types.
Externally the throttling slurry valve merely looks like a high-quality knife gate valve, but it's what's inside that counts.
Contact Midwest Valves & Controls for an informed response to your industrial valve needs. We can also manage your instrumentation requirements.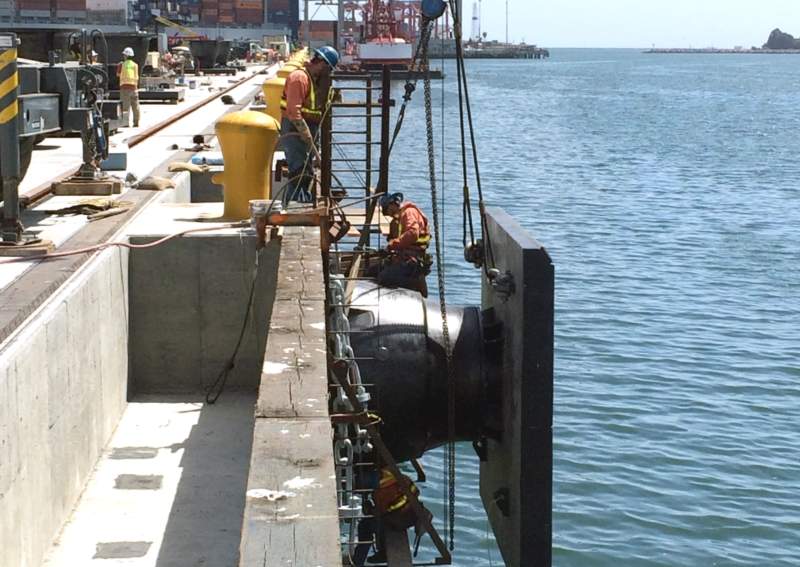 The Wilpinjong coal mine is located in New South Wales, Australia, approximately 40km north-east of Mudgee and ten kilometres south-east of the Ulan mine. Spread over 2,800ha, the mine began operations in late 2006.
The Guyco Ball Valve offers a smooth open and close action It has long BSPT threads for better engagement and to allow or stop the flow of water.
Midwest Valves & Controls
133 Mayne St
Gulgong 2852
New South Wales
Australia