Fedics Site Services is one of the leading sub-Saharan African suppliers of turnkey operational support for remote construction camp management and site catering. We have a long, successful history as the southern African leader in providing a 'home away from home' for workers in some of the most remote, and even inhospitable, locations on the continent.
African remote construction projects
Fedics Site Services' knowledge of language, laws and cultures in Africa enables us to cater to governmental, national and cultural considerations in any area. This is vital to the smooth running of any remote construction project.
Catering and hospitality for remote mine sites
We also specialise in the supply of catering and hospitality services into African countries and to other remote sites for specific projects. We successfully provided the catering in Central Africa at the 8th All Africa Games, held in Abuja, Nigeria, proving its mettle to fans and players alike by serving around 800,000 meals in 21 days.
Based in South Africa and using the infrastructure here as a springboard into Africa, past and current projects include countries such as Mozambique, Botswana, Zambia, DRC, Namibia, Malawi, Uganda, Nigeria, Lesotho, Angola, Swaziland, Ghana and others.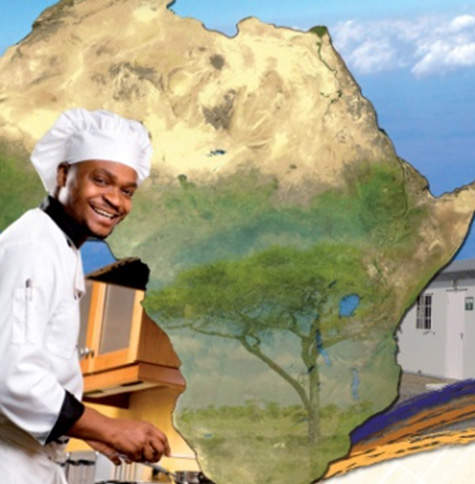 Fedics fully services The African continent and has an understanding of communities and cultures.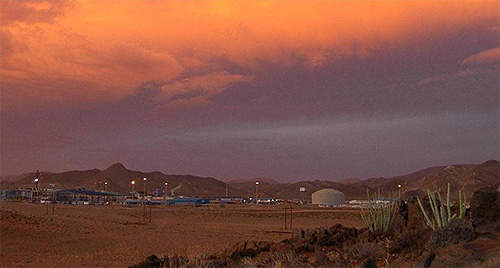 Remote and inhospitable doesn't mean impossible to Fedics. With experience that stretches across Africa, we make any region our home.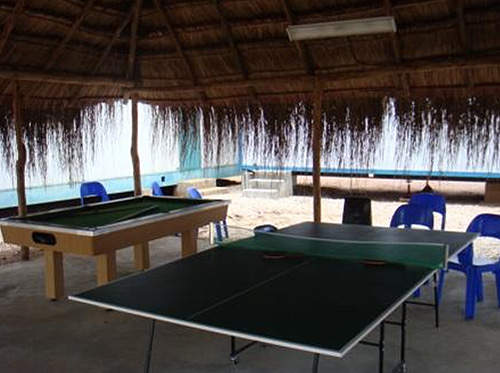 Recreation is important and clients may request a rec room with table tennis and darts, satellite television, a soccer pitch - whatever allows their staff to unwind and feel at home during the project.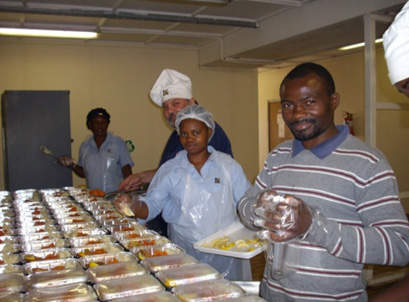 Whether it's a sit down meal or a pre-packaged meal for staff on the go, you are always assured of a nutritional, healthy meal.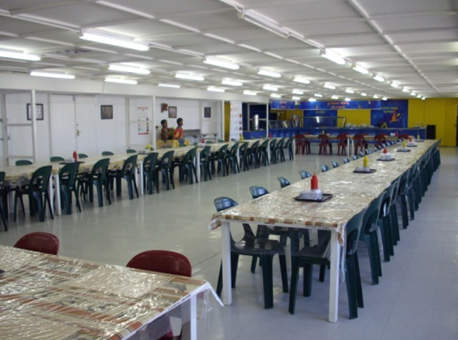 Home-from-home: sharing meals in the dining area gives staff a chance to unwind and enjoy the company of their colleagues.
Use of local labour in mine site communities
Where feasible, we strive to employ local labour in foreign countries and to make use of local procurement, buying supplies and even equipment within that country. We believe that by the transferring of skills to under-skilled local communities, we leave the area better than we found it. In every instance, though, cost effectiveness is vital to our operations. Our comprehensive range of offerings includes:
Site buildings
Temporary tented camp
Catering services
Functions and events
Bar services
Site refrigeration
Gate security and guards
Housekeeping and cleaning
Laundry service
Vector control
Camp and office furnishings and fittings
Catering equipment
Tuck shop service
Meal / ration packs
Water purification plant
Establishing a supply chain in remote areas
DStv (satellite television) and recreational services including a gym
Training/employment of local communities
Whether it's a long-term contract, a one-year or three-week project, we clearly understand one size does not fit all and have perfected the process of developing and implementing tailor-made solutions to meet individual client needs. Our philosophy for success in all projects is to form a partnership, and ultimately a strong relationship, with each client in order to offer a bespoke service.
Environmental mine camp sites
Preserving the environment for future generations is an issue that the Group deems highly important, especially as Fedics Site Services often operates in environmentally sensitive areas.
Having worked on projects based in nature reserves such as the Namib-Naukluft Reserve in Namibia, we understand how to set up camp taking cognisance of the environment, and always ensure we return the area to its original condition.
Catering for mine camps
The combined experience of a skilled, articulate team and an excellent track record ensures a seamless yet flexible approach to clients' individual projects and contracts. With a strong service ethic and integrated offerings, Fedics Site Services can blend the resources of a large company with the specialist services required by our clients. Fedics' 40 years of experience in outsourced catering sees to it that healthy and tasty meals offer a 'home away from home' experience.
Seamless integration into client projects
To ensure Fedics Site Services meets all client requirements and expectations, we appoint an opening team of operational, human resources, financial, marketing and IT specialists headed up by an experienced and accountable project leader.
Service level agreements between parties ensure that both Fedics and the client agree on deliverables, that the highest level of service is delivered, and that measurable goals are met.
Mine camp planning and procurement
In developing our bespoke service per client, our offering includes:
Project management
Recipe development
Process manufacturing
Project resource management
Sourcing
Site management
Safety, health and the smooth running of every project is key to all Fedics Site Services offerings. Our team becomes your team and the enlistment of the local communities is part of the deal.