Celebrating over 50 years, Shaw Almex Industries continues to provide state-of-the-art conveyor belt vulcanizing equipment technology, services and expertise to a diverse range of industries worldwide.
Almex: Heavyweight, Lightweight and Industrial Vulcanizers, Control Boxes and Pumps
Almex Presses are renowned for their legendary durability and dependability.
The unique Almex pressure bag and flexible platen system provides uniform belt pressure and temperature which is essential for quality vulcanized splices. Almex has provided presses and accessories for splicing lightweight synthetics, rubber ply belts and the highest ST rated steel cord belting used in the world. Conveyor users depend on Almex splicing equipment for reliability and cost-effective belt splicing solutions.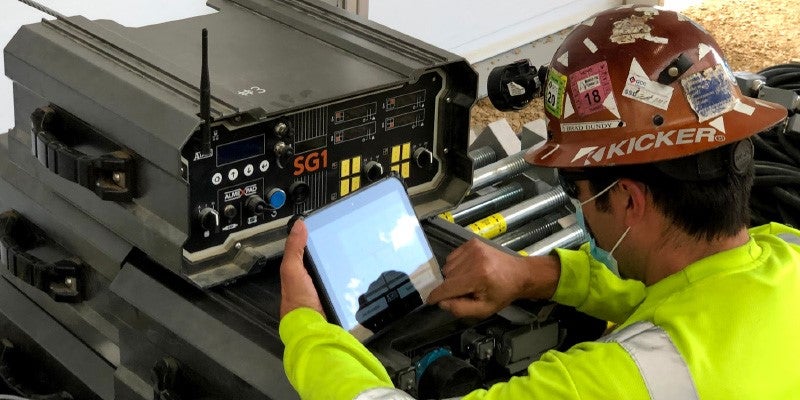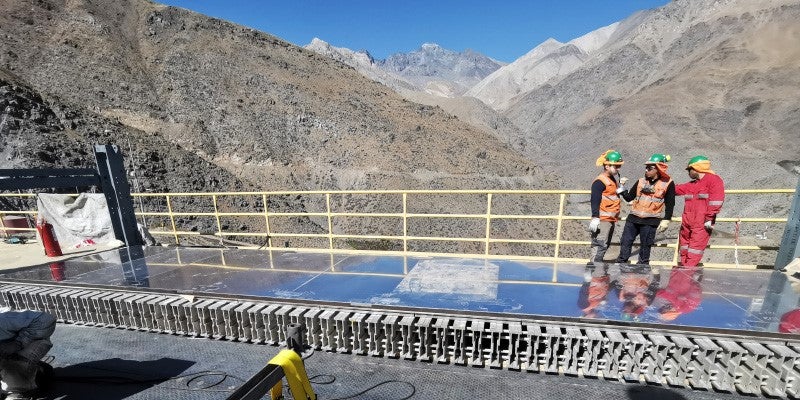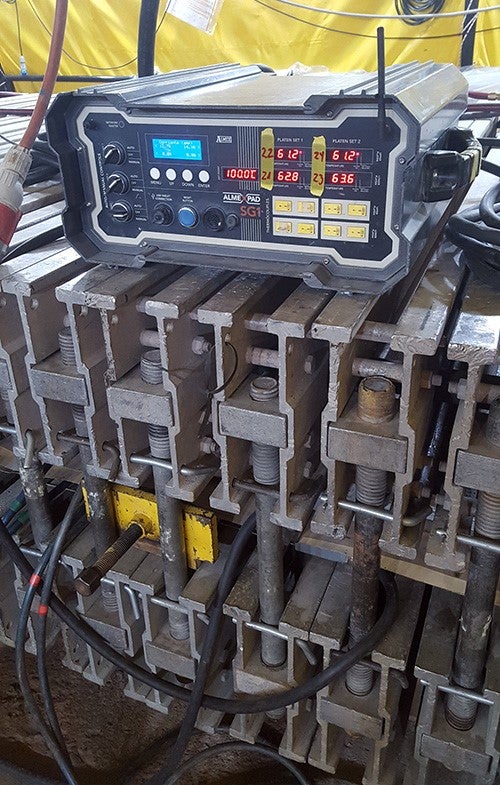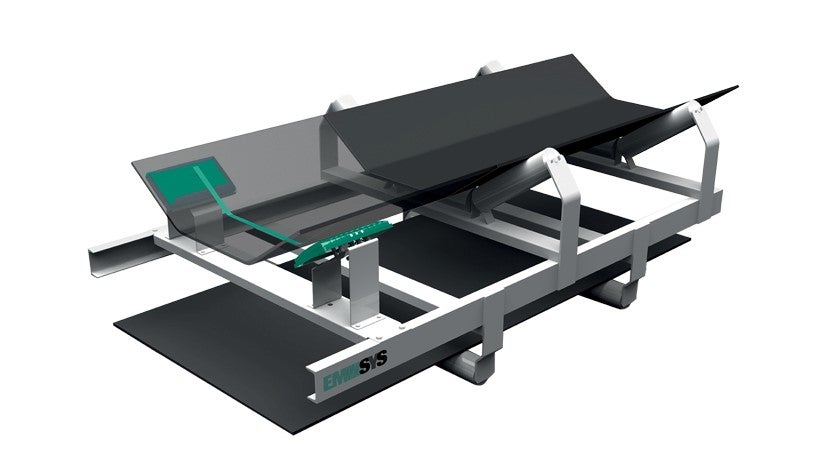 Vulcanizers are available in two-piece Frame styles or Sectional styles with size, psi, in bias or rectangular configurations. All presses are custom made to your specifications.
Repair presses are also available for spot and edge repairs in the field or shop.
Fusion Systems: Conveyor Belt Splice Materials, Repair Materials & Lagging
Fusion Systems is a division of Almex Group, which provides splicing tools and repair materials.
The Fusion Systems product lineup includes pulley lagging, lining, hot and cold bond splicing cements and one of the largest selections of hand and power tools in the industry.
All Fusion Systems products have one purpose: reduce your maintenance costs by preventing wear and corrosion.
As an integral member of the Almex Group of companies, Fusion Systems shares in the corporate commitment to excellence in the development of all Fusion products.
From the consumable adhesives and hardeners to primers, solvents, and all hot splicing materials, laggings, linings, and tools, Fusion is constantly reviewing and improving to bring the latest technological advances to the bulk material handling market. Our materials are tested to ensure compatibility with all major conveyor belt manufacturer specifications as to tensile adhesions and formulated with a polymer range suitable for use in all your conveyor splicing and repair projects.
Locally produced in many regions of the world, Fusion Systems can deliver promptly to your location, offering not only a full range of products, but also knowledgeable customer services and complete expert product and process training.
Emsys Rip Detection, Belt Monitoring and Steering
Emsys by Almex offers intelligent solutions for monitoring and steering belt conveyors. All our products are simple to install, robust and highly reliable.
Emsys offers:
Belt Rip Detection Systems
Belt Steering Guide
Debris Conveyors
Almex Global Services and Almex Institute
The Almex Global Services Team is comprised of experienced conveyor belt and splicing professionals who are available to come onto your mining or operational site to provide on-site services and engineered solutions for custom conveyor system equipment.
Services include:
Equipment Audits & Certification
Belt Rigging & Installation
Conveyor Belt Splicing
Engineering & Design Services
Quality Assurance
Pulley Lagging Install
Site Operator Training
Drone Services
Specialty Equipment i.e. Splice stations, flaking stations, etc.
Almex Institute is housed in a state-of-the-art facility in Atlanta, Georgia. Custom designed to meet the needs of the new generation of workers; the new Almex Institute training program and facility are geared toward bridging the gap for those new to the field of splicing and updating veterans on cutting-edge methods and technologies.
History
Almex was started as an automobile repair company known as Shaw Sales and Services in 1957 in Parry Sound, Ontario.  In the early 1960s, the company changed Directions; morphing into Alm experimental (Almex) and starting on the path of providing patented splice equipment for the rapidly growing conveyor belt industry.
Over 50 years later the Almex group consists of six corporate entities operating from 18 strategic locations around the world. With more than 350 employees with 600 years of industry experience, Almex is world-renowned for solutions the largest mining customers trust every day.
Mission Statement
Our Mission is to provide superior products that meet or exceed our customers' expectations, to provide opportunities for our employees and partners achieve the full ability that they have, and to promote an environment of trust and integrity in all the transactions that we are involved in.
Industries Served
Almex technologies have been used not only in conveyor belt splicing but also been applied to pressing in the Carpet, Furniture, Aerospace, Industries and the bulk material handling for, Mining, Food, Package Handling and Aggregate Ports & Power Industries.  Almex equipment is trusted to splice, repair and install more conveyors around the world than any other company in the world.
Global Coverage
Almex has facilities in Australia, South Africa, Chile, Peru, China, Europe, India, Indonesia, Canada and the USA. With a distributor network in 25 additional countries, Almex is poised to assist the global market with their belt splicing needs and applications.