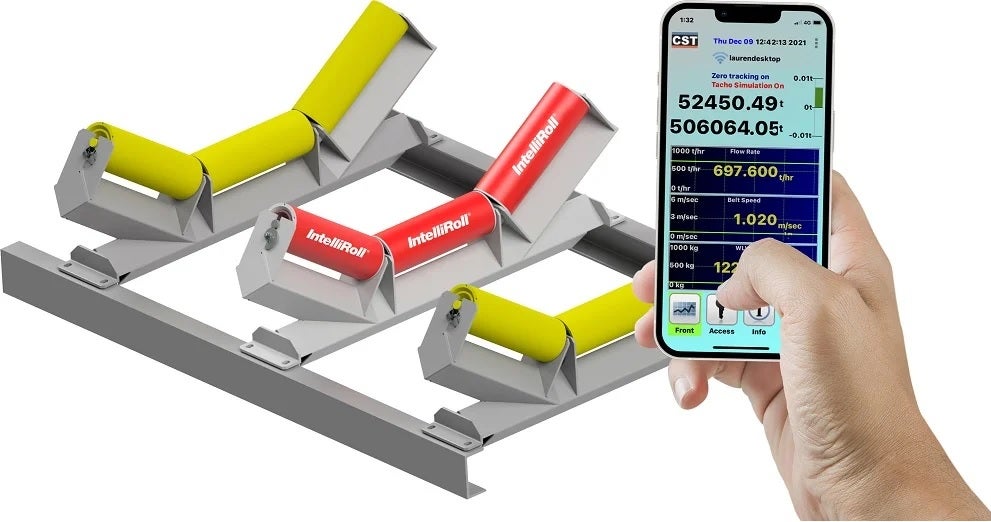 Control Systems Technology (CST) is an award-winning world leader in high-precision, reliable and innovative bulk in-motion weighing solutions. CST provides Australian Made manufacture of top quality but low maintenance equipment used in the mining, ship loading, grain, fertiliser, waste management and food industries. Each CST weigh system is individually engineered for its application to ensure maximum accuracy, reliability, and durability.
The exclusive CST advancements in large system belt weighing solutions are used on most mining sites around Australia and can now be found all over the world. They incorporate the latest web connected technology and are trade certified in Australia, Europe, the USA and Canada to accuracies as high as 0.1%. This was highlighted by the recently installed Symmetrical Dual Redundant (SDR) weigher in Argentina – probably the world's biggest belt weigher, and our recent Impala (Peru) installation with a certified +/0.1% accuracy.
CST also provides service, maintenance and training for all bulk weigh system brands. In addition, using CST's advanced MAVIS ARM Integrator Electronics can improve the efficiency, accuracy and cost effectiveness of other existing brand weigh systems. There is also the option to include CST's Remote Calibration Service (RCS). This enables certain maintenance procedures to per performed from experts at the CST Sydney Office, no matter in the world the weigher is. This represents a huge saving in cost and time and long term benefits for the overall operation of the weighing system.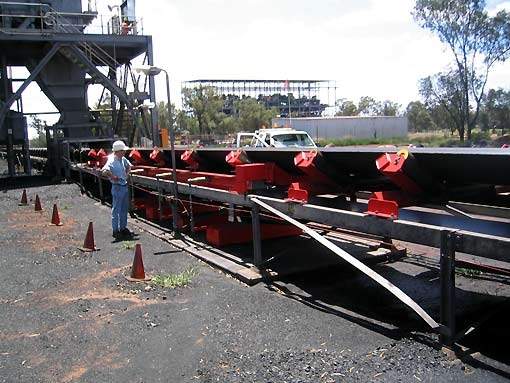 A robust four-point suspended conveyor weighing system using direct-force measurement with no lever arms, pivots or bearings.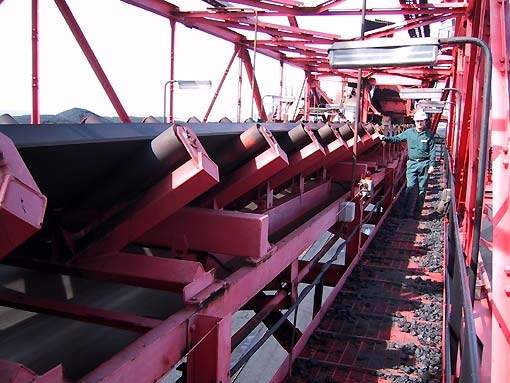 Our low maintenance weighing equipment is used in the mining, ship loading, grain fertiliser and food industries.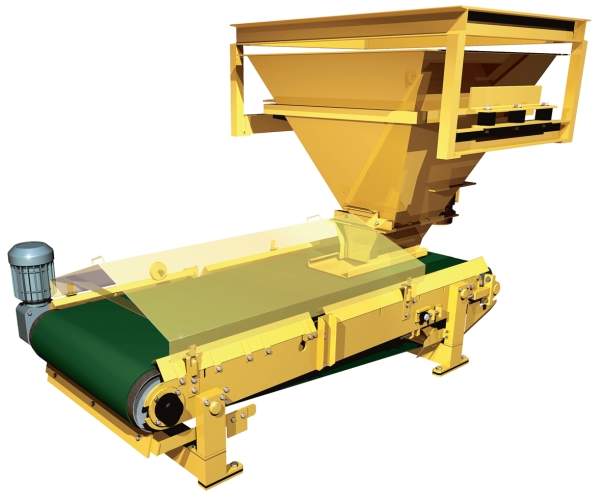 CST build weigh feeders to suit all purposes.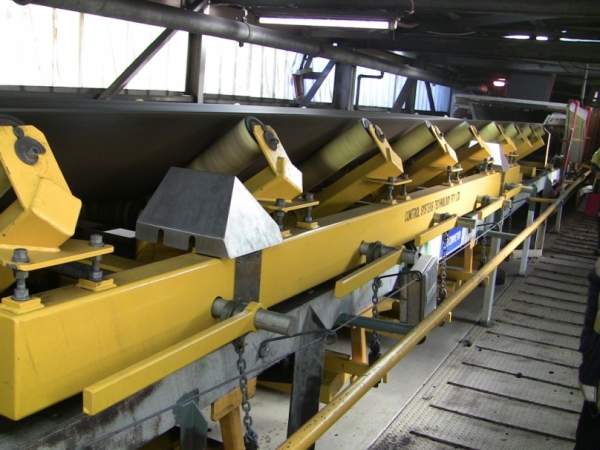 CST has the ability and expertise to differentiate between applications and to build a weigher appropriate to the job.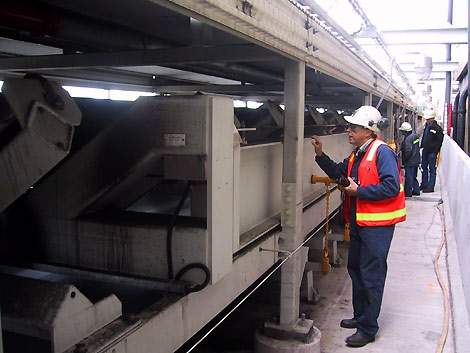 CST also provides equipment maintenance on all types of weigher and site audits of weigher performance.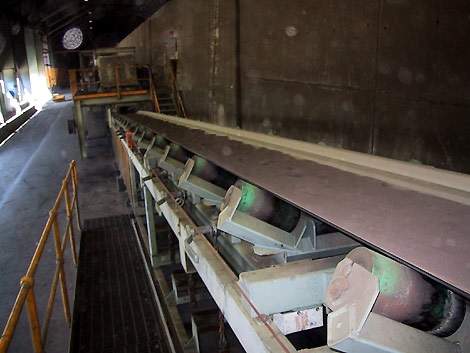 More than most other plant equipment, in-motion-weighing equipment is pivotal to the prevention of loss in mines, power plants and ship loading facilities.
CST commitment to being at the forefront of future developments in bulk weighing has resulted in extensive investment into research and development. The rewards have already produced innovative long-term products and solutions.
IntelliRoll
The award winning world-first Autonomous Weigh Roll Unit – the CST IntelliRoll continues to attract major attention. This 'complete belt weigher in a roller' is so impressive as it looks just like a normal idler roll. Single IntelliRolls can be used alone for accuracies in the order of 2% to 5% while multiple IntelliRolls can be configured together in a grid (Zigbee) network to become a single higher accuracy belt weigher.
Weighing Products
CST's impressive array of products includes belt weighers, weightometers, belt scales made for highest accuracy, and reliable lower cost models. This includes weighers certified for trade use (Australia: NSC Certificate # 6/14D/13, USA NTEP Certificate of Conformity # 02-135A1, OIML R50). We also provide weigh feeders, replacement display and comms electronics enclosures for all brands of belt weigher, weigh bins and volumetric laser scanners.
Belt weighing services
CST offers belt weighing equipment calibration service and maintenance. This also includes installation and commissioning, customised training courses on belt weighing equipment, site audits of belt weigher performance, service and maintenance on all makes of belt weighers (superior service = superior performance). The assembly design can allow smaller or no lifting equipment requiring fewer site personnel and minimal need for cranes. CST has offices in Sydney (NSW); Mackay (QLD) and Perth (WA). Through our recent merger with TG Micronics, we also have an office in Canada. CST also has service agents in the USA, UK, South America, Indonesia, Kazakhstan, Indonesia and Europe.
Unique Design Aspects Proven In The Field
More than most other plant equipment, in-motion-weighing equipment is pivotal to understanding real-time production performance in mines, power plants and ship-loading facilities. Our belt scales are known for their reliability and durability. It is our customers' confidence in the performance accuracy of our equipment that has established our presence in significant sections of the market where accuracy is critical: ship-loading terminals and mine bonus weightometers. We are committed to preventing the loss of significant revenues for our customers resulting from inaccurate weighing.
CST believes each application requires the right design in order for maximum performance and longevity of the weighing system. We are careful to ensure a weigh frame of appropriate strength to minimise deflection and determine the optimal position on conveyor and belt tension at the belt weigher. The number, position and quality of weigh idlers is also an important factor. Underpinning all of this is the attention to quality of installation and alignment.
These key components are calculated with proprietary engineering calculations. CST weighers are engineered to site conditions to reduce or eliminate belt tension effects (the number one source of weighing inaccuracy). Our critical application engineering moves weigher accuracy from being just 'claimed accuracy' to guaranteed accuracy.
Through expert trained service and maintenance, properly application-engineered weighers do not need constant adjustment to maintain calibration – this poor site practice leads to highly unreliable results. Many CST sites check calibration no more regularly than once per annum. In the right application, CST can guarantee + / – 0.1% performance in real operation, the only supplier in the world to do so.
Steel fabrication and manufacturing services
The facilities, engineering capabilities and team of qualified engineers, boilermakers and fitters at CST are prepared for all types of steel, stainless steel and aluminium fabrication. Since 1984, CST has developed strong relationships with metal and coating suppliers to provide effective solutions and complete product fabrication for any industry. Its primary focus is the manufacturing of conveyor belt weighers, conveyors, weigh bin systems and weigh feeders.
CST's facilities cover more than 2,400m² of factory floor space, welding bays, machinery and electronics assembly. All manufacturing work is according to an ISO: 9001 certified quality system and the company's workplace health and safety procedures ensure that all activity is undertaken safely.
CST has been providing quality belt weigher products and service since 1984.
Please use the form to send us your business enquiry, or use the link to enquire about something