BID designs, manufactures and installs custom bulk-material handling equipment for all industries. Working with the consultant or directly with the end-user, it supplies individual pieces of equipment or entire systems.
BID's range of equipment includes:
Belt conveyors
Belt feeders
Chain conveyors
Screw conveyors
Bucket elevators
Tripper and shuttle conveyors
Fixed stackers
Spike roll conveyors
Hoppers and bins
Disc-scalping screens
Chutes and diverter gates
Towers, walkways, and associated structural and miscellaneous steel
Truck dumpers
Custom belt conveyors and conveying systems
BID designs and manufactures custom belt conveyors and conveying systems that can be tailored to suit exact customer requirements and specifications. Conveyors meet and generally exceed CEMA specifications.
Conveyor styles include stringer, enclosed trough, open walk-through, open walk-beside truss and enclosed galleries with cladding.
Various truss conveyors at Florida Crushed Stone.<br/><br/><br/><br/><br/><br/><br/><br/><br/>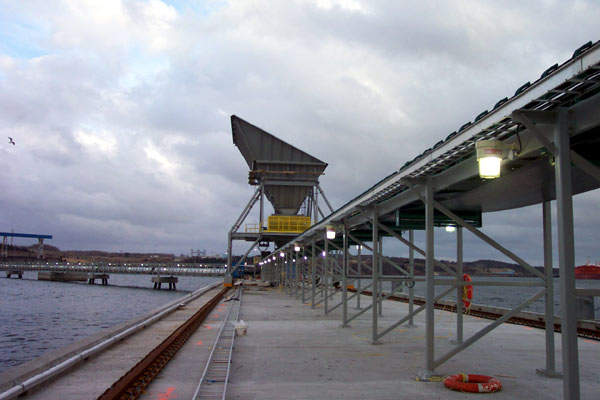 Coal hopper and feeder for Nova Scotia Power.<br/><br/><br/><br/><br/><br/><br/><br/><br/>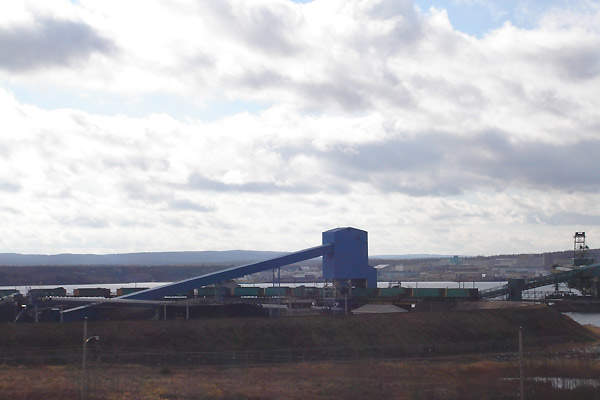 Gallery conveyor feeding a train load out bin.<br/><br/><br/><br/><br/><br/><br/><br/><br/>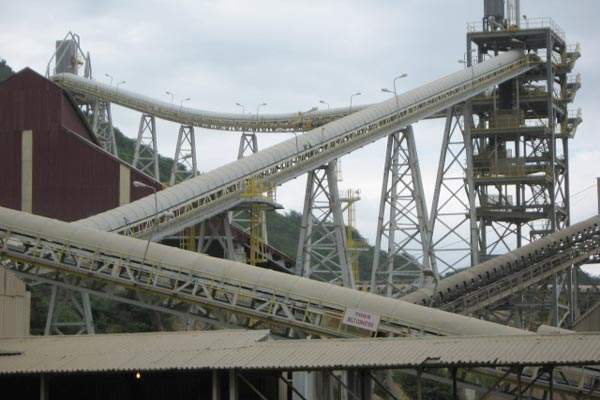 Truss conveyors for Caribbean Cement's plant's expansion.<br/><br/><br/><br/><br/><br/><br/><br/><br/>
Gypsum conveyors and chutes.
Beltwall-style conveyors
Using pocket-type belts, we can provide steep-angle conveyors when necessary due to space limitations. Various configurations can be accommodated, including straight line, 'L' shape and 'S' shape.
Chain conveyors
BID has supplied many varieties of chain conveyors, including:
Reclaim
Drag type
Flighted / bar feeder
Stainless-steel chain for corrosion resistance
Redler type
Screw conveyors
BID screw conveyors are custom-designed for each customer. BID typically follows CEMA dimensions, but it can customize its screws and often exceed the standard CEMA 24in diameter.
BID screw conveyors include transfer, mixing / dilution, inclined, feeder, distribution and levelling conveyors.
Bucket elevators
BID designs bucket elevators, typically featuring centrifugal discharge and belting for finer materials. All chutes, platforms and supports can be provided.
Heavy-duty belt feeders
BID designs and manufactures heavy-duty belt feeders for use in mining applications. Typical design includes:
Heavy-duty design
Up to 96in (2,438mm) wide belts
VFD drive with electro-mechanical drive or hydraulic shaft-mounted drive
Engineered class pulleys
Hydraulic assist take-ups (manual or powered)
Bulk-material handling equipment engineering and manufacturing
BID's modern facility in New Brunswick, Canada, provides engineering and manufacturing all in one location, which allows for strict quality and schedule control throughout our production process. The plant's convenient location at the intersection of two major North American highways, with the nearest seaport only two hours away, provides many transportation options.
BID has the in-house capabilities to respond quickly and customize our equipment to suit the customer's exact needs. The company is very flexible with component selections and encourages the customer to select the brand of conveyor components they prefer. Matching components to the customer's existing equipment saves the cost of purchasing additional spares. BID's experienced mechanical and structural engineers and designers specialize in bulk handling and work with the latest AutoCAD and STAAD software.
Innovative design and heavy-duty products have always been a hallmark of BID. It designs its equipment to be long-lasting and operate trouble-free.
BID is dedicated to delivering high-quality products on time. Its QA/QC program is detailed and well documented, and can also be customized to suit special customer requirements.
Recent bulk-material handling equipment projects
For the ArcelorMittal plant in Hamilton, Ontario, Canada, BID provided coke and coal belt conveyors, pulverized coal screws, ceramic-lined chutes, and building modification and installation services.
For the expansion of the Florida Crushed Stone plant of Rinker Minerals/FLSmidth, located in Brooksville, Florida, US, BID supplied 24 belt conveyors of 24in to 54in in size.
Enclosed 30in belt conveyors and a specialized shuttle conveyor for nickel-oxide container loading were supplied to CVRD Inco's plant in Goro, New Caledonia, Canada.
Caribbean Cement (which has a contract with FLSmidth), ordered various belt conveyors with trusses from BID, for the expansion of its plant in Kingston, Jamaica.